UN warns of increasing assassinations in Syria's al-Hol camp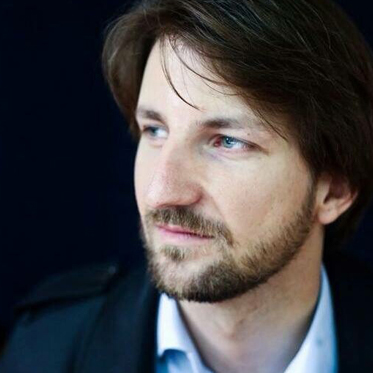 Wladimir van Wilgenburg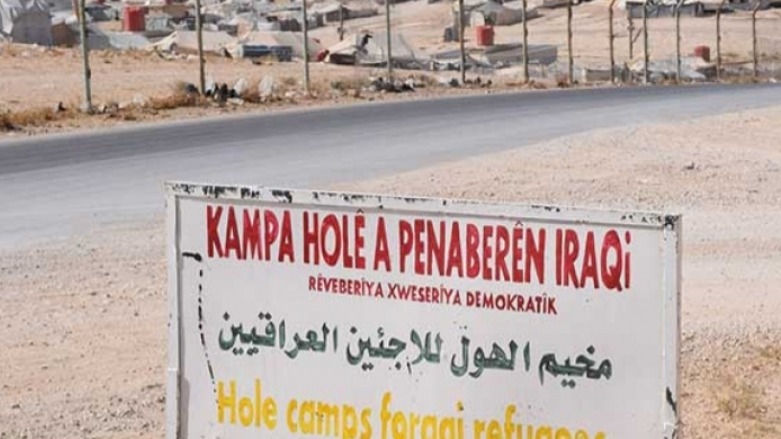 ERBIL (Kurdistan 24) – United Nations officials in a joint statement on Thursday expressed concern over the deteriorating security conditions at Al-Hol camp, located in northeastern Syria's Hasakah province.
Reports of escalating violence at Al Hol are of urgent concern.

The vast majority in Al Hol are women and children, who fled to the camp seeking protection and assistance. Residents and humanitarians alike must be protected.

My statement w @HadiMuhannadhttps://t.co/utS1VOmKIb

— Imran Riza (@imran_riza) January 21, 2021
"Disturbing events indicate an increasingly untenable security environment at Al Hol," said Imran Riza, UN Resident Coordinator and Humanitarian Coordinator in Syria, and UN Regional Humanitarian Coordinator for the Syria Crisis Muhannad Hadi in the statement.
"With almost 62,000 residents, Al Hol is the largest camp for refugees and internally displaced people in Syria."
Tens of thousands of those held at the camp, run by the Kurdish-led Syrian Democratic Forces (SDF), are Islamic State-affiliated women and their children.
In the first half of January, the UN received reports of the murders of 12 Syrian and Iraqi camp residents, including one female Iraqi refugee. Another individual was also critically injured in a violent attack.
Ambassador Jussi Tanner, the Finnish Foreign Ministry's special envoy in charge of repatriations of foreign nationals, told Kurdistan 24 that the number of camp residents killed in al-Hol since September stands at 38, plus "at least 16 in the past month."
In a previous interview with Kurdistan 24, he pointed out the dramatic "increase in these assassinations since summer 2020 and the apparent impunity with which the perpetrators operate."
During clashes with a suspected Islamic State sleeper cell at the facility on Jan. 8, a member of the Internal Security Forces (Asayish) was killed. A fighter who took part in the attack blew himself up before he could be detained.
"Apparent ISIS enforcers are hunting Asayish collaborators with impunity," Tanner concluded.
The incident occurred as Asayish forces responded to the killing of two Iraqi refugees at al-Hol.
Read More: SDF-linked police killed in clash with ISIS in Syria's al-Hol camp
Since then, murders have continued at the camp. On Jan. 16, Asayish members found the body of an Iraqi refugee, who had been beheaded.
According to the UN report, "The disturbing events indicate an increasingly untenable security environment at Al Hol."
Read More: 5 bodies found at notorious al-Hol displacement camp in Syria
"The recent rise in violence among the camp population not only represents a tragic loss of life, it also jeopardizes the ability for the UN and humanitarian partners to continue to safely deliver critical humanitarian assistance and services to residents," the UN officials continued.
According to open-source researcher Caki, the Islamic State has never officially claimed an attack inside al-Hol, "But in recent months they have become active outside the camp with attacks in the town of al-Hol and border towns."
Local media associated with the Islamic State, however, has announced that the extremist group has not forgotten about its members or followers now held as prisoners in northern Syria "and their families and work to break the walls."
"The radicals in the Iraqi and Syrian section pose huge threat in radicalisation of under 18s and this includes children who have no affliction to ISIS," Caki said. "This poses a huge security threat once – or if – Iraq finally takes back their citizens and they are released back into society if there are no deradicalisation programs."
Sheikhmous Ahmed, the head of the Autonomous Administration of North and East Syria's (AANES) office for internally displaced persons (IDPs) and refugees, has told Kurdistan 24 that to improve security and address the humanitarian situation at the sprawling facility, Iraqi refugees and Syrian IDPs must return to their homes.
"Only the foreign [Islamic State-affiliated] families should stay, and the European Union should support us [to manage] the security [of the camp]."
Read More: More Syrian IDPs leave Al Hol camp in effort to empty facility
On Tuesday, a new batch of displaced Syrians left al-Hol camp as part of a new reform program by local authorities that started in October to expedite and increase the departure of displaced Syrian families.
Editing by John J. Catherine