#PHOTOS: Kurdistan 24 marks first anniversary of its wounded reporter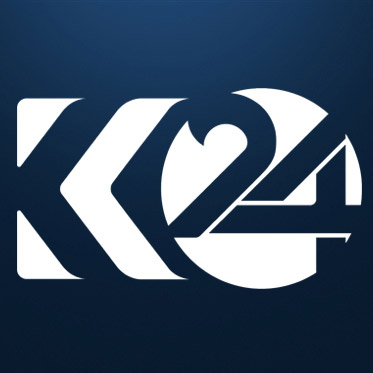 Kurdistan 24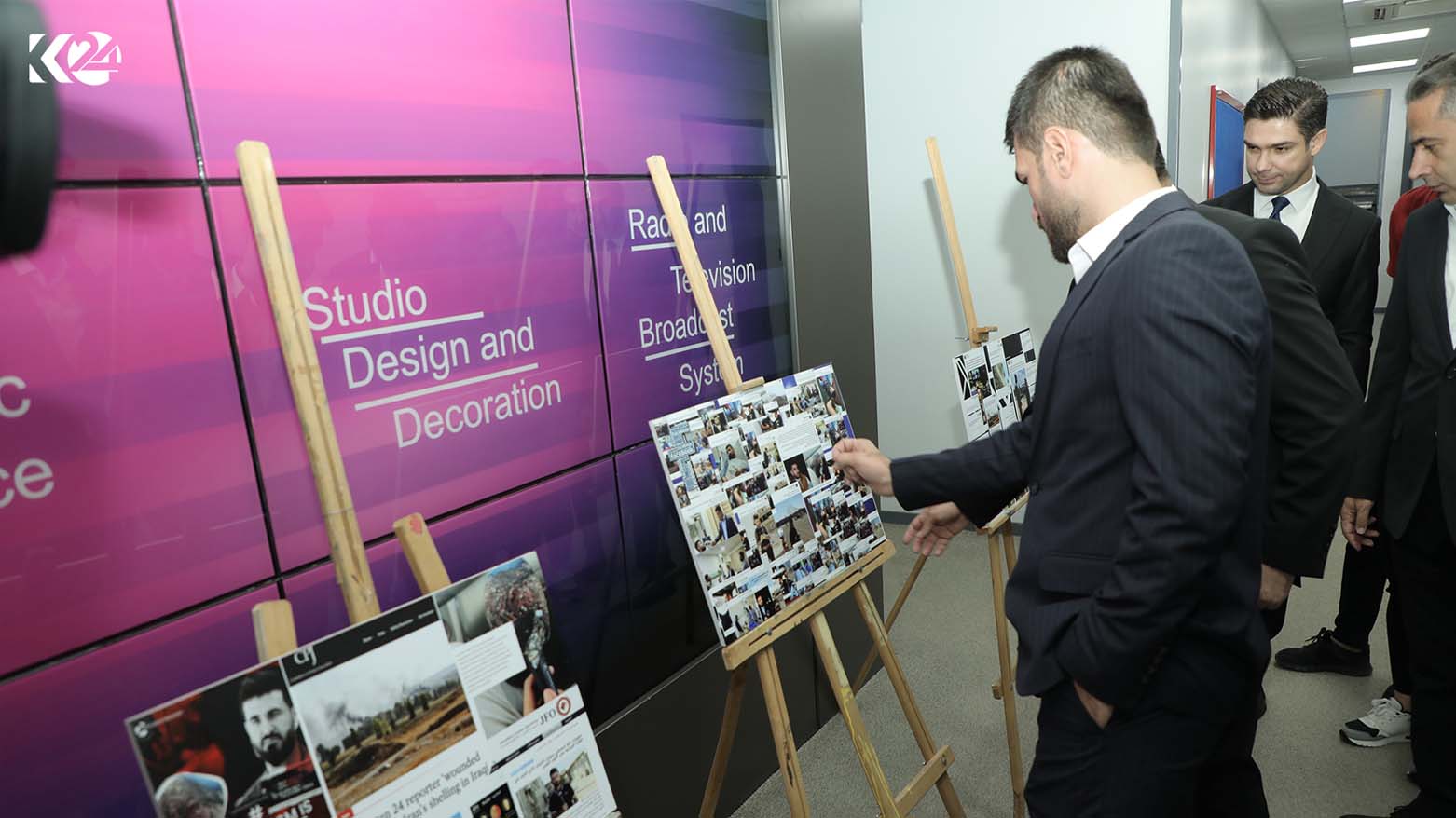 The media's general manager extended his gratitude to Mr Kamaran for his "courageous reporting" during the challenging circumstances.
ERBIL (Kurdistan 24) – Kurdistan 24 Company for Media and Research Ltd. on Thursday marked the one-year anniversary of the incident in which its reporter Soran Kamaran was seriously wounded during the media coverage of the Iranian missile and suicide drone attacks last year.
The Company organized a photo exhibition at the Kurdistan 24 headquarters, which included pictures of the wounded reporter during the attacks, hospital admission as well and the media reactions to the incident.
"Anyone who attempts to deliver the truth [to the public] will definitely face hardships," Ahmed Al-Zawiti said, recalling the media's reporters who had been intimated and hurt during reporting.
The media's general manager extended his gratitude to Mr Kamaran for his "courageous reporting" during the challenging circumstances.
While reporting on the aftermath of the Iranian kamikaze drone attacks on an outpost of the Iranian-Kurdish militant groups in Pirde town in southern Erbil on Sept. 28, 2022, Mr Kamaran was seriously wounded when a new barrage hit the hilltop.
Kurdistan 24 reporter was the only correspondent at the scene during the attack. Due to loss of connection and panic, Mr Kamaran was initially reported to be dead.
Engulfed in debris and smoke, the reporter was heroically recovered by two Peshmerga members, Mikael Checho, and Karwan Kabir, at the scene.
Kurdistan 24 on Thursday presented the two Peshmerga rescuers with a certificate of appreciation at the event.
The bloodstained Kurdistan 24 mic recovered under debris from the scene was presented at the event as well.
Struggling to express his emotions at the event, Mr Kamaran hugged one of the Peshmerga rescuers to express his gratitude for his selfless act.
"I really cannot say anything," the reporter said, as he tried to hold back tears.
Following his discharge from the hospital, Kurdistan Region Prime Minister Masrour Barzani met with Mr Kamaran in order to closely follow up on his condition following the attack.
"The safety and life of journalists are the most important things," Prime Minister Barzani told Mr Kamaran, according to a press release shared at the time.
Mr. Kamaran joined Kurdistan 24 in 2015 as a Kurdistan 24 Kirkuk reporter.
He has extensively reported on several major events across the country, including the October 2019 Iraqi protests (Tishreen), Mosul's liberation from ISIS (2017), the fall of Kirkuk in 2017, Sadrist protests in August 2022.
Following numerous major operations, Mr Kamaran recovered and quickly returned back to reporting. He was one of the Kurdistan 24's field reporters in covering the Sept. 2 this year Kirkuk protests in which four Kurdish civilians were killed by the security forces.