Gen. Jack Keane: US should support Kurds against Iran, as criticism of US policy grows
Keane advised that the US should support some form of enhanced autonomy for the Kurdistan Region.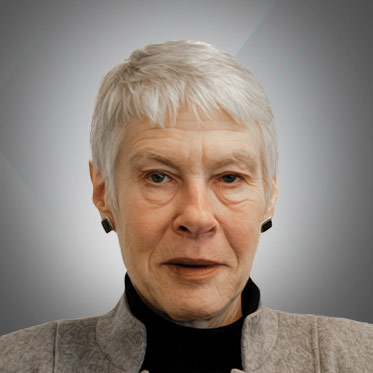 Laurie Mylroie
WASHINGTON DC, United States (Kurdistan 24) – "Iran has tremendous influence inside Iraq," Gen. Jack Keane (US Army, Retired) warned. "They have more influence over the government of Iraq than the United States."
Speaking to Fox News host Elizabeth Prann on Sunday, Keane cautioned, "We have ceded political influence to the Iranians in Iraq, despite the military successes that we had so much influence over."
"Our strategy just isn't tough enough in dealing with the Iraqi government and also dealing with the Iranians," he said.
Keane was Vice-Chief of Staff of the US Army from June 1999 to October 2003—a position he held on 9/11 when the Pentagon was among the three targets struck, and Keane was in the building then.
As Vice-Chief of Staff, Keane oversaw the US Army's preparations for Operation Iraqi Freedom (OIF) and the first six months of that war. Four years later, he was instrumental in developing a strategy for the US "surge" in Iraq and persuading President George W. Bush to adopt it.
Keane also criticized the Donald Trump administration's position toward the conflict between Baghdad and Erbil to Paul Gigot, who edits the Wall Street Journal's editorial page and hosts a weekly discussion program on Fox News.
"The United States has got to get involved," Keane told Gigot on Saturday.
"The Iranians are in full, backing the government of Iraq, stomping all over the Kurds. We've got to stop that from happening," Keane said.
He noted the Peshmerga "were the fighters on the ground for 18 months" after the Islamic State (IS) overran Mosul, "while the Iraqi Army was trying to get its act together."
Keane advised that the US should support some form of enhanced autonomy for the Kurdistan Region.
Leon Panetta was CIA Director from February 2009 to April 2011, after which he became Secretary of Defense for the remainder of US President Barack Obama's first term in office.
In the latter position, Panetta oversaw the withdrawal of US troops from Iraq.
Speaking at a Hudson Institute conference on Monday in Washington DC, Panetta said, "There's no question. We left Iraq, and it created a vacuum, which Iran and others took advantage of."
"I think the United States needs to remain [in Iraq] and continue to put pressure on the government to resolve these issues," he continued.
"I worry that if the Iraqis keep going after the Kurds, we'll have another civil war on our hands in that region."
Like Keane, Panetta believes that Baghdad is at fault in attacking the Kurds, but does not support Kurdish independence.
On Sunday, US Secretary of State Rex Tillerson said in Riyadh, as he helped launch the new Saudi Arabia-Iraq Coordination Council, that Iranian-backed militias in Iraq should "go home."
On Monday, Iraq's Prime Minister, whom the US helped install in office, rejected Tillerson's direction, as he called the militias "patriots."
Qais al-Khazali, the head of one such militia, who was jailed during OIF for killing US troops, responded that it was US forces who should prepare to leave Iraq.
Ali Khedery, an Iraqi-American, served six years in Iraq during OIF—from 2003 to 2009, advising five US ambassadors and three CENTCOM commanders. Subsequently, Khedery became a senior adviser on the Middle East for Exxon-Mobil, the oil giant Tillerson then headed.
Citing Khazali's remarks, Khedery tweeted late on Monday, "I'm taking bets. When will Iraq/Iran force the US into a humiliating withdrawal from Iraq (again, like 2011)?"
Editing by Karzan Sulaivany