Syrian Kurds call for investigation into kidnapping of women in Afrin
The Kurdish-led Autonomous Administration of North and East of Syria (AANES) on Saturday called for an international investigation into the kidnapping of women from Afrin after eight females were found in the headquarters of a Turkish-backed group on Thursday.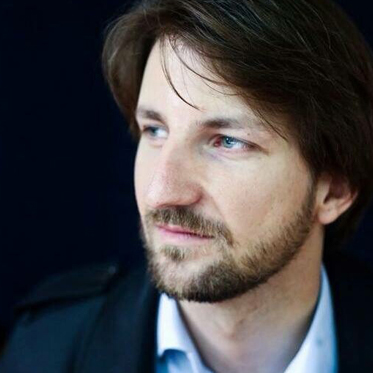 Wladimir van Wilgenburg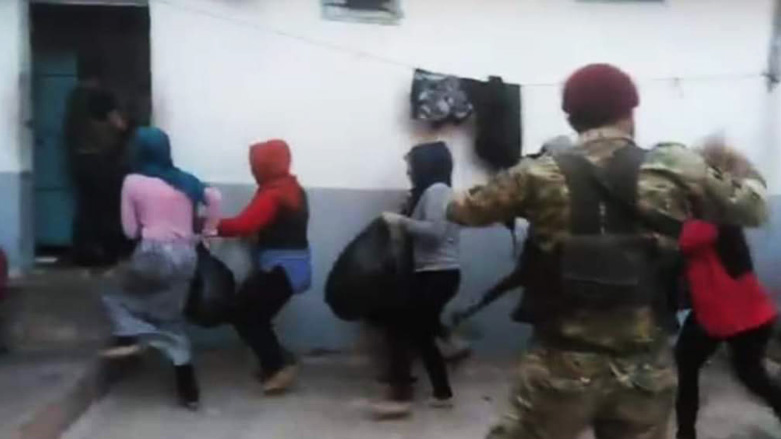 ERBIL (Kurdistan 24) - The Kurdish-led Autonomous Administration of North and East of Syria (AANES) on Saturday called for an international investigation into the kidnapping of women from Afrin after eight females were found in the headquarters of a Turkish-backed militia on Thursday.
The Autonomous Administration condemned the violations against women in Afrin and called on feminist organizations, the UN, Russia, and the US to condemn the actions.
The administration also called on international entities to voice a clear position towards the Hamza Division and groups supported by Turkey. "We also demand the necessity of conducting an international investigation and holding those responsible for these violations, and putting an end to these violations."
Since the occupation of Afrin in March 2018 by Turkey and its proxy forces, women have fallen victim various human rights violations, including rape and forced marriages.
According to a report of the Afrin Media Centre on Friday, hundreds of women were "abducted by Islamic factions in Afrin on charges of dealing with [the] Kurdish self-administration."
Many of them remain missing amid a lack of rule of law in Afrin and other cities throughout Syria.
During recent clashes between rival Turkish-backed groups Hamza Division and Jaysh al-Islam in Afrin on Thursday, at least three civilians were reported killed. A video on social media shows that Jaysh al-Islam fighters found kidnapped women in a detention center of the Hamza Division after the group attacked the facility.
A local monitor, the Ezdina news website, identified two of the women that were kidnapped.
They included Haifa al-Jasem, who was reported kidnapped for dealing with the Autonomous Administration because she had worked as a nurse in Afrin's main hospital before the Turkish occupation.
Another was Arin Hassan, a Yezidi (Ezidi) woman who was kidnapped in February by Hamza Division leader Abu Shaher. She was one of three Ezidi women, including Xezale Betal and Gule Hesen, who were kidnapped in the last few months.
While Betal and Hesen have been released, Hassan was only discovered last Thursday.
According to Human Rights Organization Afrin Syria, these women were held "captive and naked at the headquarters and prison of the Al-Hamza Division. But this is just the tip of iceberg."
"The captive women were all naked, as part of the normal abuse of Kurdish women by Turkey and its terrorist thugs through sex slavery and physical exploitation. This incident has created a state of shock, anger and condemnation everywhere."
"In general, we see these groups supported by Turkey are engaged in all imaginable kind of violence against civilian populations and they are fighting among each other," said lham Ahmed, president of the SDC Executive Council, on Friday during an online event organized by the UK-based Kurdistan Solidarity Campaign.
"They kidnap people and ask for ransom. There are widespread cases of violence against women including rape."
Therefore, she called on the UN to remove Turkish-backed groups from Afrin so that people can return to their houses.
Elizabeth Tsurkov, a Fellow in the Middle East Program at the Foreign Policy Research Institute, told Kurdistan 24 that local NGOs and news outlets in Afrin have reported on the kidnapping by Turkish-backed factions of dozens of women residing in Afrin since 2018.
"At the same time, hundreds of men were kidnapped. While some detainees are brought before judges in Efrîn (Afrin) or in Turkey, hundreds of Efrîn residents, many of them Kurds, are held extrajudicially, without ever being charged with any crime."
"Those individuals are held in undeclared prisons. According to testimonies of detainees held at these black sites, torture is routine."
However, she said that not only the Hamza Division was involved in these kidnappings, stating that "All factions were involved."
A recent Pentagon Inspector General (IG) report covering the first quarter of 2020 (Jan. 1 - Mar. 31), the US Department of State said it is concerned about reports that Turkish-backed groups "may have engaged in violations of the law of armed conflict in northeast Syria."
Turkish officials assured the US that "they take these allegations seriously and are supporting" the opposition Syrian Interim Government (SIG)'s investigation into these actions."
However, in practice perpetrators of human rights violations in Afrin have not been prosecuted. The SIG also have limited authority over armed groups operating in Afrin.
"As the occupying power in northeast Syria, northern Aleppo and Efrîn, Turkey has the obligation to maintain law and order," Tsurkov added.
"The factions committing the abuses are Turkish proxies and Turkey can and must prevent them from continuing to pillage, kidnap for ransom, rob civilians and repeatedly engage in infighting."
A report of the UN Commission of Inquiry on Syria published in March accused Turkish-backed rebels of targeting almost every "aspect of Kurdish women's lives" in areas under their control.
The report added that Turkish commanders could be criminally responsible if its proven that these Turkish-backed groups fall under Turkish command, stating that "these violations may entail criminal responsibility for such commanders who knew or should have known about the crimes, or failed to take all necessary and reasonable measures to prevent or repress their commission."
Editing by John J. Catherine