Turkish police raid Kurdish team headquarters
On Tuesday, a Turkish anti-terror police unit raided Amedspor football club headquarters in the Kurdish city of Diyarbakir and confiscated several computers of the club.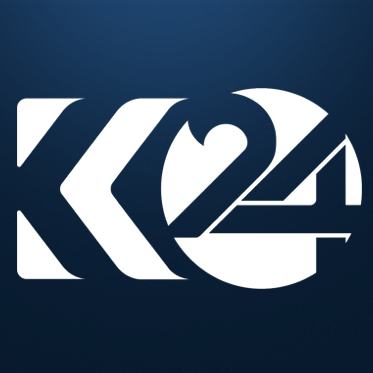 Ari Khalidi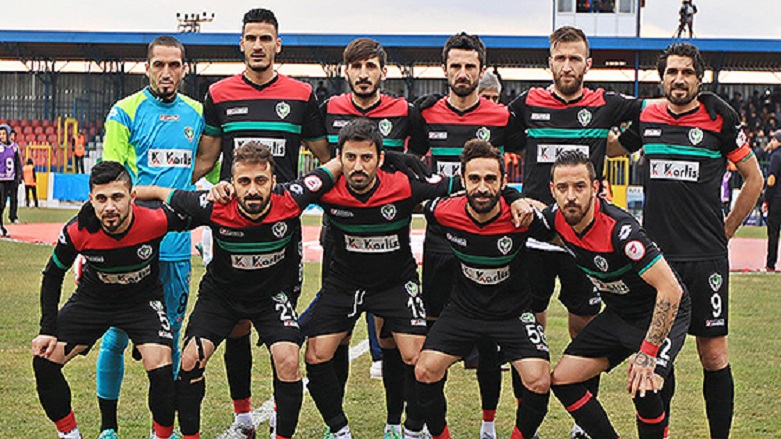 DIYARBAKIR, Turkey (K24) - On Tuesday, Turkish anti-terror police raided Amedspor football club headquarters in the Kurdish city of Diyarbakir and confiscated several computers.
The foray lasted 40 minutes with no arrests reported.
Amedspor spokesperson Soran Mizrak told reporters that the police had an order from a Diyarbakir court to search the club's facilities. He explained that false tweets attributed to the team caused the raid.
On Sunday, Amedspor defeated Bursaspor, a football club from Northwestern Turkey, advancing to the quarter-finals of the Turkish Cup tournament.
The Kurdish team is the only Second League club that has reached the quarter-finals.
In the aftermath of Amedspor's victory, a war of tweets started between club fans and Turkish nationalists. The latter accused the Kurdish team of playing for separatist sentiments.
A Twitter handle with Amedspor's name tweeted Sunday night: "We dedicate this 2-1 victory over Bursaspor to the guerrillas who are resisting in Sur and Cizre, and to the sacrifice of Kurds."
The tweet and Twitter account that posted it have since been deleted.
Spokesperson Mizrak denied any official affiliation with the post and said the authorities could identify persons responsible through their IP addresses.
"Staging an operation to conduct a search was meant to intimidate the club members," said Mizrak.
Next week, Amedspor is set to play against Fenerbahce SK who are top of the Turkish First Division (Super Lig) table.
The date of the match hasn't been decided by the Turkish Football Federation (TFF) who punished Amedspor by not allowing their fans to watch the match against Bursaspor. TFF claimed that Amedspor fans had made "ideological propaganda" in earlier matches.
The club was also fined twenty thousand Turkish liras, an equivalent of six thousand US dollars.
A disciplinary commission of the TFF is also investigating Amedspor forward Deniz Naki for stating "Long live freedom" in Kurdish after the victory over Bursaspor.
Meanwhile, hours after the police raid, a Peoples' Democratic Party (HDP) member of parliament, Selma Irmak, visited Amedspor and met with the football players to signify solidarity with the club.
The co-chairs of Amedspor Sevin Zorlu and Ali Karakas presented Irmak with the team uniform in appreciation for her visit.
Irmak alluded to the 1995 Rugby World Cup Final where South Africa won an encounter against New Zealand, a victory that united the blacks and whites in the former apartheid country.
She said Amedspor was playing a similar role in promoting peace in Turkey. Irmak is also the co-chair of the Democratic People's Congress (DTK), an umbrella of several Kurdish political parties and civic organizations in Diyarbakir.

Editing by Ava Homa and Karzan Sulaivany
(Hesen Kako contributed to this report from Diyarbakir)