Syrian Kurds celebrate Kobani Liberation Day
Democratic Autonomous Administration of Rojava (Syrian Kurdistan) marked the anniversary of the liberation of Kobani from the Islamic State (IS) as a national day for Kurds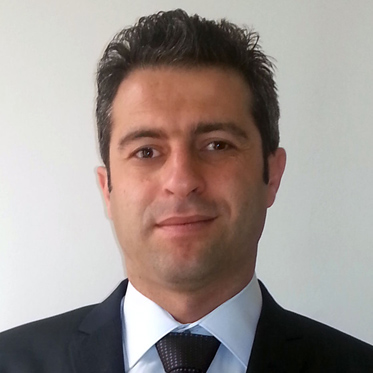 Hisham Arafat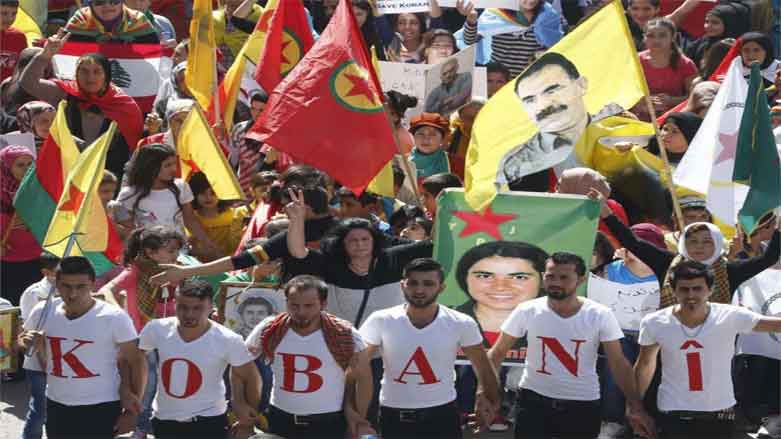 KOBANI, Syrian Kurdistan (K24) – On Tuesday, the Democratic Autonomous Administration of Rojava (Syrian Kurdistan) marked the anniversary of the liberation of Kobani from the Islamic State (IS) as a national day of celebration for Kurds all over the world.
The three autonomous cantons of Rojava—Jazira, Kobani, and Afrin— organized celebrations in the cities of Qamishlo, Hasaka, Kobani, Afrin and many other locales throughout northeast Syria, announcing January 26 as "Kobani Liberation Day."
In Kobani [previously known in Arabic as Ain al-Arab], the main event took place at Newroz Square atop Mishtenur Hill which overlooks the city of Kobani from the South.
Celebrations began with a military ceremony led by YPG and YPJ fighters, followed by Kurdish folk dances and other performances.
Anwar Muslim, president of Kobani Canton, told K24 on Tuesday, "This occasion is glorious for the Kurdish nation, and I salute Kurdish forces in all parts of Greater Kurdistan who fight against terrorism."
"We [Kobani Canton administration] have a lot of plans for 2016 regarding agriculture and reconstruction, and I am hopeful that more people are able to return home," Mr. Muslim said, pointing out that after the liberation of Kobani, about 250,000 people went back to Rojava.
From Kurdistan Region in Iraq, Major General Abdelqahar Doski, a Peshmerga commander who fought in Kobani, told K24 on Tuesday, "I congratulate the Kurds in all parts of Greater Kurdistan on this great day, and I salute Peshmerga, who are in the front lines against Da'esh terrorists."
"I also salute President Barzani's initiative who initially asked [Kurdistan Region's] parliament to approve the deployment of Peshmerga forces to Kobani," Mr. Doski said.
In September 2014, Kobani was a battleground between Da'esh insurgents and Kurdish forces of the People's Protection Units (YPG) and Women's Protection Units (YPJ).
On Sept. 27, 2014, the US-led air coalition launched its first attacks on the ground near Kobani. Then, 1,500 Kurdish fighters from Turkey joined other Kurds in Kobani.
On Oct. 29, 2014, brigades of Free Syrian Army (FSA) fighters joined YPG and YPJ. On Oct. 31, 2015, more than 20 vehicles with Peshmerga forces entered the city of Kobani through Turkey. These arrivals marked the first time Turkey allowed ground troops from outside Syria to reinforce the Kurds defending Kobani.
On Jan. 26, 2015, the YPG, along with the FSA and Peshmerga reinforcements and the continued US-led airstrikes, liberated Kobani.
KOBANI UNITED KURDS
For Kurds, Kobani has been not only a symbol of continuous Kurdish resistance but also a fulcrum for deep nationalistic sentiment.
The battle of Kobani has united Kurdish factions in Syria, Iraq, Iran, and Turkey. For instance, the deployment of Peshmerga to Kobani illustrates an unprecedented degree of cooperation that emerged between Kurdish groups across current borders.
Furthermore, the deployment of Peshmerga to Rojava was the outcome of many initiatives for Kurdish solidarity before Da'esh assault on Kobani.
In August 2014, when Da'esh targeted the Kurdistan Region of Iraq, fighters from the Kurdistan Workers' Party (PKK) descended from their mountain bases along the Turkey-Iraq border to battle the insurgents.
Around the same time, YPG fighters crossed into Iraq to save thousands of minority Ezidi Kurds from sure death at the hands of Da'esh.
Additionally Kurds from several different Iranian Kurdish parties have been fighting alongside Peshmerga forces in Kurdistan Region since 2014.
"Kobani has emerged as an iconic symbol for Kurdish resistance and affirmation that we are here, and we are here to stay," said Barham Salih, former Prime Minister of Kurdistan Region of Iraq. "It has become a unifying symbol for Kurds across the Middle East. In some ways, it has also changed the narrative about the Kurdish people from tragedy to that of resistance."
KURDISH WOMEN FIGHTERS
The resistance against Da'esh in Kobani has also awoken the international community to the righteous cause of Kurdish women. Sacrifices of the Kurdish women fighters gave the world many clear messages regarding Kurdish culture and determination to resist.
Considering the radical implications of women taking up arms in a patriarchal society, especially against a group that systematically rapes and sells women as sex-slaves, the heroic resistance of Kurdish women has attracted global attention to a significant binary in the Middle East: secularism versus extremism.
The city has also become the global symbol of the fight against a radical group that has spread worldwide terror.
The self-sacrifice of the female commander, Arin Mirkan, is very well known. When seized by her enemies, she decided to detonate an explosive which killed herself and a number of Da'esh fighters before Mishtenur Hill. With this heroic action, Mirkan sent a message that extremism and terrorism will never prevail.
Editing by Benjamin Kweskin and Ava Homa