Two civilians tortured to death in Syria prisons run by Turkish-backed groups: STJ
"Hikmat al-Da'ar died of an insulin overdose and torture by the Northern Hawks Brigade in Ras al-Ayn/Serê Kaniyê, and Mohammad al-Jasem was tortured to death."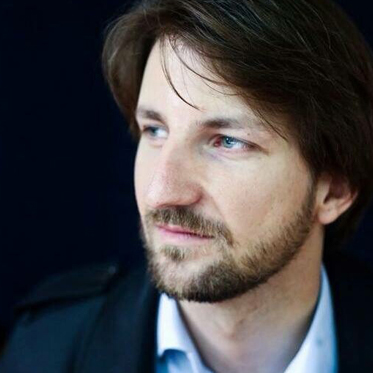 Wladimir van Wilgenburg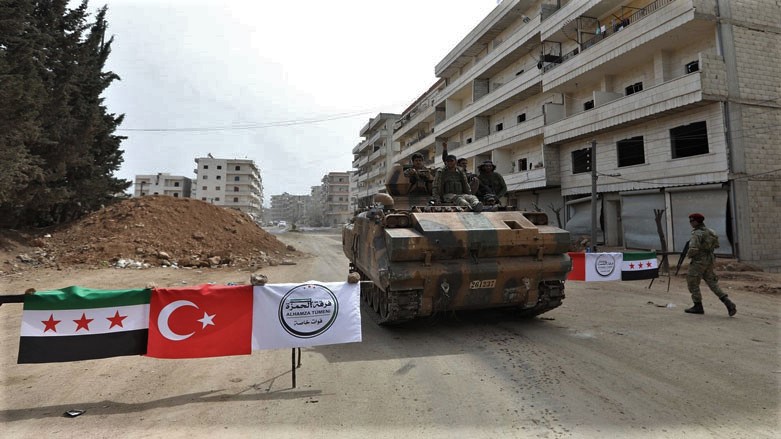 ERBIL (Kurdistan 24) – Two civilians died in prisons of Turkish-backed groups in Serekaniye and Tal Abyad in northern Syria, the human rights organization Syrians for Truth and Justice (STJ) said in a report on Thursday.
"Hikmat al-Da'ar died of an insulin overdose and torture by the Northern Hawks Brigade in Ras al-Ayn/Serê Kaniyê, and Mohammad al-Jasem was tortured to death while investigating a Military Police prison in Tell Abyad," the STJ said.
The rights organization obtained testimonies about the two incidents from five sources, including medical workers and fighters of the two groups responsible for the death of al-Da'ar and al-Jasem.
On Sept. 22, 2021, activists circulated a video and photos of a young Syrian man with severe torture marks on his body.
"The images later discovered to be of Hikmat al-Da'ar, who was arbitrarily arrested by members of the Northern Hawks Brigade's 2nd Corps in Ras al-Ayn/Serê Kaniyê," the STJ said. "Al-Da'ar was reportedly arrested following testimonies from detainees linking him with the Kurdish-led Syrian Democratic Forces (SDF)."
The victim was arrested by the Northern Hawks Brigade, which operates under the 20th Division of the Turkish-backed opposition Syrian National Army (SNA) and is led by Abu Barazan.
"According to the same source, al-Da'ar was subjected to the 'shabeh' torture technique —he was suspended by wrists, beaten with a tire, and wounded with hard objects," STJ said. "Importantly, al-Da'ar was also denied insulin for long periods."
"The Northern Hawks Brigade initially asked al-Da'ar's family for $100,000 U.S. dollars in exchange for their son's release. After negotiations, the amount was reduced to $40,000. However, the family still could not secure the amount and thus the Brigade did not release al-Da'ar, despite the attempts of several local community leaders," the report added.
Around 11:00 pm on Sept. 19, al-Da'ar was hospitalized in the Military Hospital. However, he'd already died of an insulin overdose in the Brigade's headquarters.
"Al-Da'ar's body was then transferred to the National Hospital, which recorded that his death occurred on Sept. 20 and informed the 20th Division of the incident," STJ reported. "Al-Da'ar's family claimed his body and buried him in Al-Tayyana, Deir ez-Zor, as he had wished."
On Sept. 21, the forensics in the Directorate of Health of Ras al-Ayn/Serê Kaniyê issued a "military judicial incident verification report". It confirmed that al-Da'ar's body bore severe marks of torture. The report was signed by the forensic assistant Orwa al-Qa'ed and stamped with the Directorate's official seal.
Another young man named Mohammad al-Jasem also died of torture in Tell Abyad at the hands of Hassan Abu al-Nour, the leader of the Suqour al-Sunna group, which also operates under the 20th Division of the SNA. This incident occurred in May 2021 but wasn't made public until the STJ report.
Notably, Hikmat al-Da'ar died only a few days after another young man, Ali al-Faraj, was brutally tortured by a group affiliated with Soqour al-Sunna in Tell Abyad on Sept. 6, 2021.
In October 2019, the Turkish army and their affiliated Syrian rebel groups launched a military operation that pushed the Kurdish-led SDF from the border towns of Ras al-Ain (Serekaniye) and Tal Abyad.
Turkish-backed groups in Syria's Serekaniye, Tal Abyad, and the Kurdish-majority region of Afrin have been credibly accused of several human rights abuses.
Read More: Syrian Kurdish opposition party calls for end to human right abuses by PYD, Turkish-backed groups
In December, the Kurdish National Council (KNC) called on the UN and international community to help end human rights abuses in areas controlled by Turkish-backed groups.
"The people of Afrin, Ras al-Ain (Serekaniye) and Tal Abyad have also been subjected to brutal abuses by armed groups, such as killings, abductions, expulsion and seizures of civilian homes and property," the KNC said, referring to those armed groups backed by Turkey.
Read More: UN report adds to claims that Turkish-backed militias are committing war crimes in Syria
A report issued in September by the UN's Independent International Commission of Inquiry on Syria also stated that the Turkish-supported SNA continues to unlawfully arrest Kurdish citizens in areas under their control in northern Syria, such as Tal Abyad, Afrin, and Ras al-Ain (Serekaniye).