KRG should resist Iraqi court's ruling on its oil and gas sector: Prof. Brendan O'Leary
"The court that exists is a court from the transitional period in the handover."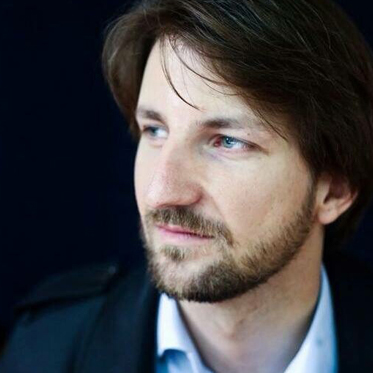 Wladimir van Wilgenburg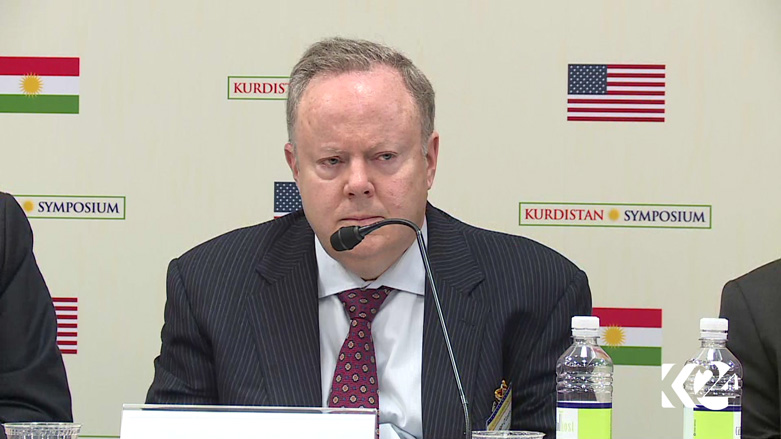 ERBIL (Kurdistan 24) – The Kurdistan Regional Government (KRG) should resist the Iraqi Federal Supreme Court's Feb. 15 ruling on its oil and gas sector since the court has no legal standing, Professor Brendan O'Leary told the Washington Kurdish Institute (WKI) on Saturday.
"The Federal Supreme Court of Iraq was meant to be established under Article 92-2 of the constitution. No such federal court has been legislated. The constitution required such a court to come into existence with a two-thirds resolution, in a law by the council of representatives," Professor O'Leary said.
Read More: KRG and Kurdistan Parliament condemn Federal Court's ruling on region's oil and gas sector
"That has not happened," he added. "The court that exists is a court from the transitional period in the handover, from the Coalition Provisional Authority to the government of Ayad Allawi. No law creating the federal supreme court has come into existence since the coming into force of the constitution."
Therefore, he argued that the Iraqi Federal Supreme Court has "no standing to do what it says it's entitled to do."
Professor O'Leary also said there have been "two recent outrageous decisions by this court, which I emphasize is not the Federal Supreme Court envisaged by the constitution."
"One of those decisions was to deny the right of a Kurdish presidential candidate (Hoshyar Zebari) to be a valid candidate," he said. "However, in this case, it's very elementary if you inspect the constitution, there has to be a law governing these matters before the court could act properly. It didn't do so."
Read More: Hoshyar Zebari says Iraqi top court barring his presidential candidacy 'political' and 'unjust'
O'Leary pointed out that the same problem arises in the court's decision over Kurdistan's oil and gas law.
"The court proceeds to believe that it can make Iraq's constitution out of thin air," he said. "What it does is basically ignore Article 115, which gives supremacy to regional laws, where they clash with federal laws. And in the case of Iraq, its constitution is very easy to interpret."
He added that in Article 110, there is a list of exclusive federal powers. Oil and gas are not among these exclusive powers.
"Those powers that are not exclusive are subject to regional supremacy," he said. "Therefore, if there's a clash between Kurdistan oil and gas laws and federal oil and gas laws, Kurdistan's laws prevail. The court simply ignores that."
In addition, he argued that the KRG should point out that the court has no standing and that it should make clear that the court has "two outrageous interpretations that any competent, constitutional lawyer who was moderately impartial would regard as absurd."
"Therefore, I do not think that the Kurdistan Regional Government should regard this decision as binding," he said.
"It should indicate to both international oil companies and to other authorities in Iraq that it regards its laws as valid, and that the court has no standing to repeal Kurdistan's laws, which were carefully drafted to be compliant with Iraq constitution," he added. "That was the whole purpose."
The expert also suggested that the KRG should work with other Iraqi parties to establish a proper supreme court that is accepted by all.
Furthermore, the KRG should "absolutely" resist this decision and make clear the court has no proper standing.
"Then I think that the calm policy should be to try and renegotiate the federal oil and gas law while asking its other partners inside Iraq, as well as the neighbors to recognize the continuing validity of Kurdistan's own oil and gas flows," he said. "The alternative is simply chaotic."
Professor O'Leary is the inaugural winner of the Juan Linz Prize of the International Political Science Association for his contributions to the study of multinational societies, federalism, and power-sharing.
The Washington Kurdish Institute (WKI) was founded by the former Kirkuk governor Dr. Najmaldin Karim in 1996.
Read More: Dr. Najmaldin Karim remembered: 'Neurosurgeon from Maryland' credited with bringing peace and normalcy to Kirkuk; played key role in starting US-Kurdish dialogue
Sierwan Najmaldin Karim, WKI's current president, told Kurdistan 24 that the Feb. 15 ruling was "one of many times that Baghdad has ignored the constitutional rights of the Kurds. "
"Other examples are Article 140, which calls for normalization of the Arabized Kurdish areas known as the disputed territories," he said. "Article 140 was supposed to be implemented in 2005. It's pretty clear that Baghdad has no intention of implementing Article 140. The same goes for the budget of the Kurdistan Region. There are many more examples."
"After the Ba'ath party was removed from power in 2003, Kurdistan agreed to remain part of Iraq with the understanding that the country would be run according to the constitution," Karim added. "Unfortunately, this has not been the case, which is why Kurdistan held the referendum for independence in 2017 in which 92.7% of the population voted for an independent Kurdistan."
"If Iraq continues its discriminatory policies towards Kurds, it may be time to begin the independence discussion again," he concluded.