Kurdish MP banished from Turkey Parliament for uttering 'Kurdistan'
As Baydemir was evicted from the Turkish Parliament for saying Kurdistan, leaders of Muslim-majority countries were hosted by President Erdogan to condemn Israel over Jerusalem.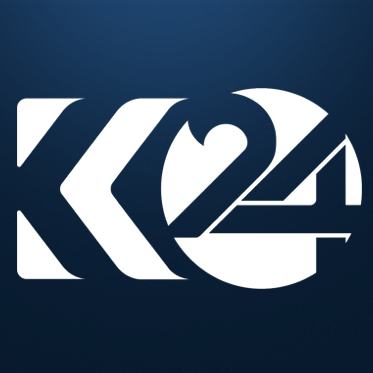 Ari Khalidi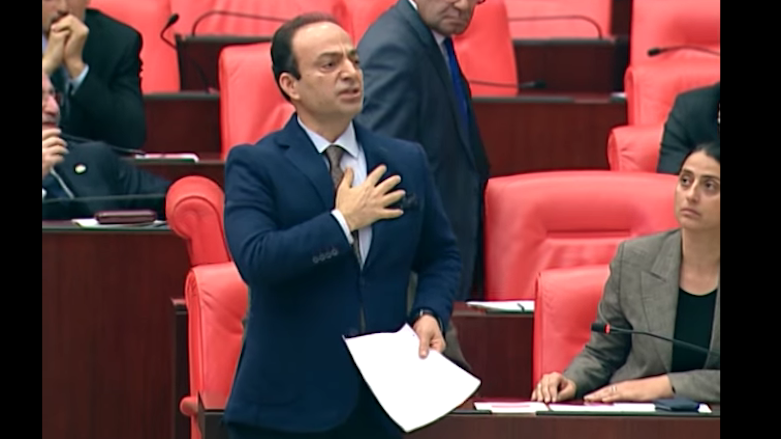 ERBIL, Kurdistan Region (Kurdistan 24) – As leaders from around Muslim-majority countries convened Wednesday in Istanbul in solidarity with Palestinians against US recognition of Jerusalem as Israel's capital, in Ankara, the Turkish Parliament evicted a Kurdish lawmaker for using the word "Kurdistan" in his speech.
Uttering the "K-word" resulted in a banishment for two legislative sessions, a salary cut, and two-thirds of travel allowances for the Pro-Kurdish Peoples' Democratic Party (HDP) MP Osman Baydemir who represents the Sanliurfa Province at the national assembly.
The punishment was the first execution of a ban on lawmakers' use of the word "Kurdistan" passed last July by President Recep Tayyip Erdogan's ruling Justice and Development Party (AKP)-dominated Parliament.
Baydemir was addressing a session on talks about next year's national budget when he questioned if the government intended to allocate an amount of the budget for preservation, use, and improvement of Kurdish and minority languages.
"Twenty-five million Kurds live in this country. Saying 'there is a [state-owned] Kurdish TV channel, what else do you want?' is an ingrained version of assimilation," Baydemir said.
"As the child of the Kurdish people, as a representative from Kurdistan, I have a mission. I want this roof to be shared by the Turks and Kurds. If you [continue to] exclude the Kurds, if you count them non-existent, if you put them in prisons, the whole 80 million [population of Turkey] will lose," he said.
After finishing his televised speech, Deputy Speaker Aysenur Bahcekapili of the AKP insistently asked Baydemir where Kurdistan was.
A short but heated argument followed between other HDP and AKP members.
"I am asking you a question, Mr. Baydemir. Could you please answer?" Bahcekapili continued.
Baydemir put his palm on his chest and said Kurdistan was there, in a video uploaded by HDP to social media.
"This, this very place is Kurdistan, Mrs. Speaker. Kurdistan is right here," he said, gesturing toward his heart.
Baydemir, "Kürdistan neresi?" diye soran Meclis Başkanvekiline Kürdistan'ın yerini gösterdi. pic.twitter.com/AxVNHG4O6O

— HDP (@HDPgenelmerkezi) December 13, 2017
"You are not a lawmaker for Kurdistan. You are a lawmaker for Sanliurfa," she responded.
On social media, Baydemir's gesture created a flow of support and enthusiasm for his stance.
"Well, Mr. Baydemir, you are in my [heart]," tweeted Sweden-based Kurdish actor and singer Ala Riani, using an emoji.
Well Mr. Baydemir, you are in my ❤️. @baydemirosman https://t.co/0lsohEGtmA

— Ala (@AlaRiani) December 13, 2017
AKP lawmakers, with support from the allied far-right Nationalist Movement Party (MHP), immediately demanded punishment for Baydemir in accordance with the legislative by-laws banning the word.
In an electronic vote, the majority supported the banishment and a fine for the MP whose party faces an ongoing massive crackdown that has seen HDP Co-leader Selahattin Demirtas, nine lawmakers, 80 mayors, and thousands of members imprisoned.
In his defense, Baydemir said the Parliament could even oust him from his seat, as already done to five other HDP lawmakers, but could not hide what he called "the truth that shall prevail."
He also reminded, to no avail, that the Turkish Republic's founder, Mustafa Kemal Ataturk, and current President Erdogan, too, have said Kurdistan on multiple occasions.
"Yes, I am Kurdish. I am a child of the Kurdish people and from Kurdistan. I cannot deny that; I have never disowned it. May God never allow me to do such a thing," he said.
Other HDP members present at the session left the assembly along with him in protest of the decision, making victory signs.
In Turkey, saying Kurdistan remains a highly contentious and sensitive issue decades after Ataturk's administration banned the word following a 1925 rebellion led by Kurdish leader Sheikh Said.
Earlier this year, a Turkish court in the Kurdish city of Diyarbakir dissolved a businessmen's fraternity for having the word "Kurdistan" in its name and sentenced its chairperson to 10 months in prison.
In October, an HDP lawmaker revealed that the Parliament's stenographers were transcribing Kurdistan in lower case, in violation of the Turkish language orthography rules that require the capitalization of the first letter of all proper nouns.
Despite maintaining diplomatic ties with the Kurdistan Region, the Ankara government refuses to address the autonomous entity, whose status the Iraqi Constitution enshrines, with its name.
Erdogan, Prime Minister Binali Yildirim, their offices, the Ministry of Foreign Affairs, as well as the government-run Anadolu Agency and state TV TRT, euphemistically refer to the Kurdistan Region with acronyms that correspond to "the Kurdish Regional Administration of Iraq" or "the local administration in northern Iraq."
Editing by Karzan Sulaivany