UN: Turkish-backed groups carry out war crimes, target Kurdish women
The United Nations Commission of Inquiry on Syria has accused the Turkish-backed Syrian National Army of carrying out war crimes such as murder, pillaging, and targeting of Kurdish women in Turkish-controlled areas.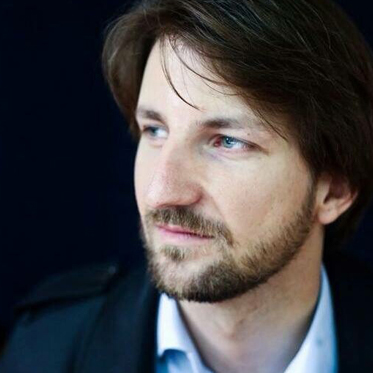 Wladimir van Wilgenburg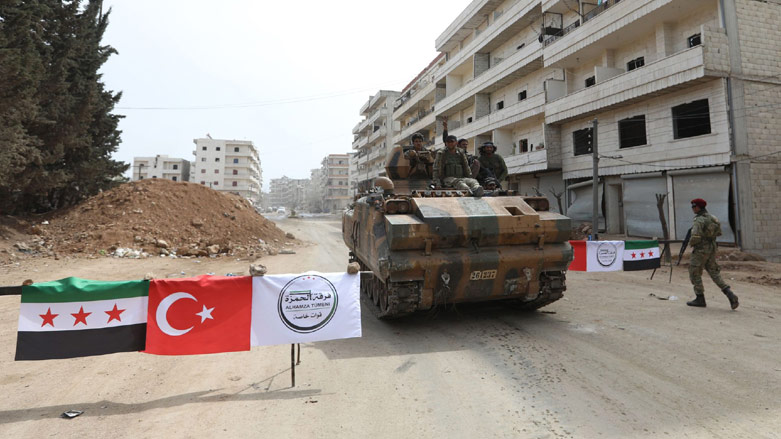 ERBIL (Kurdistan 24) – In a report on Monday, the United Nations Commission of Inquiry on Syria accused the Turkish-backed Syrian National Army of carrying out war crimes such as murder, pillaging, and targeting of Kurdish women in Turkish-controlled areas.
The Commission found that there are reasonable grounds to believe that Turkish-backed groups "perpetrated the war crime of murder and repeatedly committed the war crime of pillaging, further seriously contravening the right to enjoyment of possessions and property."
The UN Commission concluded that "if any armed group members were shown to be acting under the effective command and control of Turkish forces, these violations may entail criminal responsibility for such [Turkish] commanders who knew."
The Commission was established to document human rights abuses by all actors in Syria's civil war.
Turkey occupied the towns of Tal Abyad and Serekaniye in October 2019 after a major offensive against the Kurdish-led Syrian Democratic Forces (SDF). Turkish-backed groups took control of Afrin in March 2018.
Widespread Violations
The Commission documented cases of detentions, killings, beatings, abductions, widespread looting, and appropriation of civilian homes carried out by Turkish-backed groups in the towns of Tal Abyad and Serekaniye.
The report said there is a "consistent, discernible pattern previously documented in Afrin."
"These violations instilled fear among Kurdish residents and caused further displacement."
Kurdish residents, and members of the religious Yezidi minority, who fled from their villages in Serekaniye in October had their homes looted.
"Schools and businesses, such as bakeries, were also looted or expropriated, along with land for making olive oil, agricultural tools, and vehicles," the UN report said.
Some Kurdish women who could return to check their properties discovered that the locks had been changed or fighters had occupied their homes.
"This prevented potential returns and further facilitated the transfer of families and communities supported by Syrian National Army fighters to the private residences of displaced persons," the UN Commission said.
In Afrin, many young Kurdish men have been victims of abductions, torture, and their homes have been confiscated on a larger scale. In some cases, civilians were abducted several times.
When Kurdish residents complained to senior members of the Turkish-backed groups to reclaim their property, they were met by threats and violence, the report noted.
Women's Rights
Furthermore, the report underlined that Turkish-backed groups with extremist ideologies have dismantled earlier efforts by the previous local Kurdish administration in Afrin to improve female rights and their role in decision-making.
According to the report, Turkish-backed groups targeted almost every "aspect of Kurdish women's lives" in areas under their control.
"Armed groups generated a palpable fear of violence and duress among the female Kurdish population," it added.
This fear increased after the murder of Kurdish politician Hevrin Khalaf on Oct. 12, a crime Turkish-backed groups are responsible for.
As a result, local women in Afrin say they rather remain at home, relinquish their jobs, or wear a headscarf when going out without a male relative.
#HRC43 "Women & girls belonging to the #Kurdish & #Yazidi #minority groups saw their movement restricted & were harassed when venturing outside. Such acts undermine women's ability to participate meaningfully & contribute to their community. This must stop." -- @UNCoISyria #Syria pic.twitter.com/nUzuZ7bbIa

— HRC SECRETARIAT (@UN_HRC) March 2, 2020
Sinam Mohamed, the representative of the Syrian Democratic Council (SDC) in Washington, who is originally from Afrin, welcomed the fact that the UN report recognized that women are under pressure from rebel groups in Afrin, particularly the absence of gender equality in Afrin.
She also said Kurds in Afrin, Tal Abyad, and Serekaniye "have been killed after they were not able to pay these groups ransom money."
The UN Commission, meanwhile, called on Turkish-backed groups to investigate violations and crimes and punish those responsible.
"Maybe there will be pressure on Turkey to stop these violations, but I don't think it will work," Mohamed stated.
Lack of Attention
The SDC representative also underlined the lack of attention from the media and humanitarian organizations for violations in these areas.
Bassam al-Ahmad, the executive director of Syrians for Truth and Justice, similarly told Kurdistan 24 the muted media coverage and lack of humanitarian assistance is because Turkish-backed rebel groups are denying such rights.
Ahmad's NGO is one of the few organizations that document human rights violations in areas such as Tal Abyad and Afrin.
"Turkey is doing everything to prevent information [from being] disclosed from this area. And this is not a secret," he said. "That's why there are not many reports about Afrin."
Editing by Karzan Sulaivany