New Figures Raise U.S. Casualties in Iran-backed Attacks in Syria
It was soon announced that the deployment of a U.S. aircraft carrier strike group, already operating in the Mediterranean, had been extended "to provide options to policymakers," as Reuters first reported.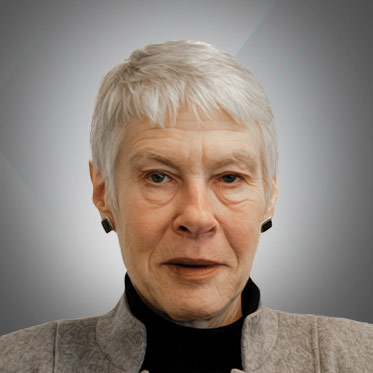 Laurie Mylroie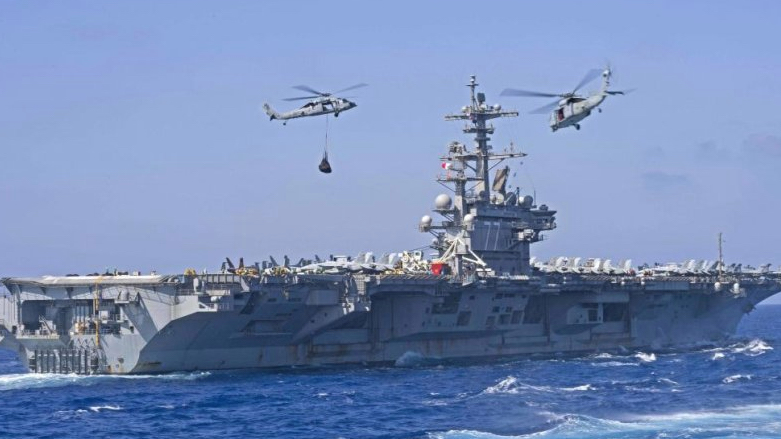 WASHINGTON DC, United States (Kurdistan 24) – The Pentagon has released new figures for injuries caused by pro-Iranian militias to U.S. troops based in northeast Syria, where they are part of the Coalition fighting ISIS.
The new figures, released on Monday, by Pentagon Spokesperson, Brig. Gen. Pat Ryder, deal with attacks on three sites on March 23 and 24. Generally, the new figures raise the number of military personnel who suffered traumatic brain injury (TBI.)
Less noted is the fact that after the second attack, U.S. President Joe Biden warned Iran against further attacks. He used stronger language than that first articulated by the Pentagon, and then he backed his words with muscle.
It was soon announced that the deployment of a U.S. aircraft carrier strike group, already operating in the Mediterranean, had been extended "to provide options to policymakers," after the attacks in Syria, as was first reported by Reuters, citing anonymous U.S. military officials.
Since then, there have been no further attacks by Iranian-backed militias on U.S. troops in Syria.
March 23, 24 Attacks and US Response
On March 23, a military base used by the anti-ISIS coalition near Hasakah was attacked by a pro-Iran militia with an explosive drone. CENTCOM initially said that one U.S. contractor was killed, and another injured, while five service members were injured.
The U.S. responded to the attack with what Secretary of Defense Lloyd Austin called "precision airstrikes" in eastern Syria "against facilities used by groups affiliated with Iran's Islamic Revolutionary Guards Corps."
"The United States took proportionate and deliberate action," Austin affirmed, "intended to limit the risk of escalation and minimize casualties."
That constrained, and limited response drew widespread criticism. A careful, deliberate response leaves the initiative to the enemy, because he understands that if he keeps his own attacks limited, you will do the same.
Read More: U.S. strikes eastern Syria, after deadly attack by Iran-backed group
Sure enough, the following day, on March 24, pro-Iranian militias attacked two Coalition bases. As first reported, the attacks injured three U.S. service members. On Monday, the Pentagon raised that figure to 13, as the extent of traumatic brain injuries became clearer.
Later on March 24, after the second attack, Biden spoke emphatically, warning Iran that his administration would "act forcefully to protect our people."
Biden's remarks came as Republicans strongly criticized the first U.S. response. As Sen. Lindsey Graham (R, South Carolina), said in a written statement, "America has only one path available when attacked–respond swiftly and vigorously with overwhelming, punishing force designed to make enemies wary of engaging with the United States."
Read More: Biden warns Tehran against further assaults on US troops, as Iran attacks again, and Republicans see weakness
Michael Mulroy, former Deputy Assistant Secretary of Defense for the Middle East, and now ABC News analyst and co-founder of the Lobo Institute, expressed a similar perspective in remarks to Kurdistan 24.
"We must strike back at the Iranian forces in Syria responsible for those attacks to such an extent that they know the consequences of killing and injuring Americans will not be worth the costs," Mulroy affirmed. "It's time to shift to a policy of 'disproportionate response."
Read More: U.S to continue defending personnel, interests in northeast Syria
Yet with the decision to extend the deployment of the George H.W. Bush carrier strike group, the Biden administration appears to have warned Iran about just that kind of response to further attacks. And it would appear that the message has been received in Tehran.