Leaked Docs: Ukraine planned to work with SDF to attack Russia in Syria
The objective of the plans, which never materialized, was to orchestrate "deniable attacks" on Russian targets in Syria, which "would avoid implicating the Ukrainian government itself."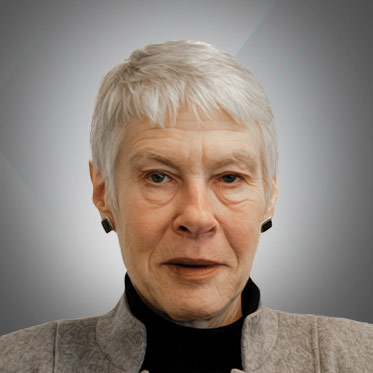 Laurie Mylroie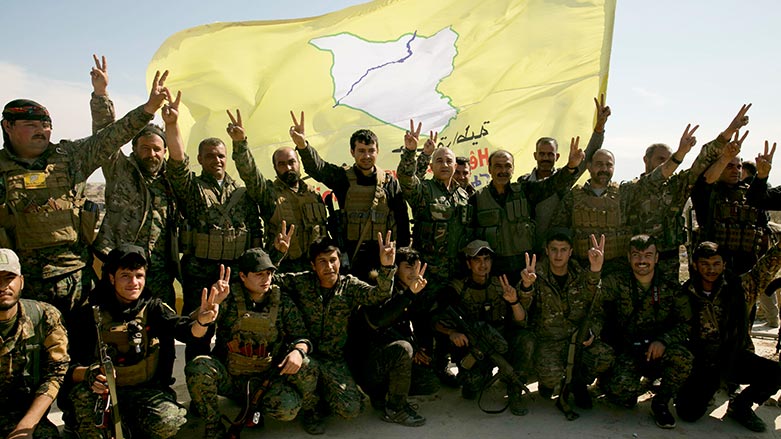 Classified U.S. documents were posted to chat groups on the internet by a reserve Air Force technician. That became known early this month, after which the young man responsible was arrested. Major U.S. media have a substantial number of those documents, and as those of particular interest to our readers emerge, Kurdistan24 will be reporting on them.
WASHINGTON DC, United States (Kurdistan 24) – Last year, Ukraine was developing plans to work with the Kurdish-led Syrian Democratic Forces (SDF) to attack Russian troops in Syria. However, in late December, Ukrainian President Volodymyr Zelensky called a halt to that planning, as The Washington Post reported, citing a leaked U.S. document that dates from January 2023.
The document details Ukrainian planning for such an attack, although one never occurred.
A spokesman for the SDF, Farhad Shami, denied the authenticity of the document, claiming that his organization has been neutral regarding the war in Ukraine.
Russian Military Presence in Syria
Russia's 2015 intervention in Syria "to help the embattled Assad regime retain power during the civil war has created a permanent presence of thousands of Russian troops" in that country, the Post stated, as it explained that the Russian presence includes "advanced warplanes and air defense systems," as well as ground forces, some of which are deployed in northeast Syria.
Russia's military intervention in Syria began on Sept. 30, 2015, shortly after Russian President Vladimir Putin addressed the opening of the U.N. General Assembly. It was the first time in a decade that he had done so,
Standing before the diplomats assembled in New York, Putin denounced the U.S. policy of overthrowing Middle Eastern regimes and promoting democracy instead. Leaders like Bashar al-Assad, he claimed, were necessary to avoid that chaos that had ensued.
"Rather than bringing about reforms, an aggressive foreign interference has resulted in a brazen destruction of national institutions and the lifestyle itself," Putin affirmed. "Instead of the triumph of democracy and progress, we got violence, poverty and social disaster," he charged, before asking, rhetorically, "Do you see what you have done?"
Read More: U.S. Reaffirms Position on Isolating Syria, as Arab Reconciliation Continues
Two days after Putin's address to the General Assembly, Russia's bombing campaign against the Syrian opposition and in support of Assad began. A month later, the private Russian military company, the Wagner Group, run by Yevgeny Prigozhin, a close associate of Putin, also deployed to Syria.
Ukrainian Planning to Work with SDF
The objective of the Ukrainian plans, which were developed by its military intelligence service, was to orchestrate "deniable attacks" on Russian targets, which "would avoid implicating the Ukrainian government itself," the Post reported.
"Ukrainian military intelligence officers favored striking Russian forces using unmanned aerial vehicles [UAVs] and starting 'small,'" the Post said. Another possibility they considered was to limit attacks to the Wagner Group, as they judged that would be less likely to provoke a strong Russian response.
They also considered training SDF troops to strike Russian targets and conduct 'unspecified direct action activities along with UAV attacks,'" it reported, citing the leaked U.S. document.
The SDF, in turn, sought "training, air defense systems and a guarantee that its role would be kept secret." In addition, the SDF prohibited strikes on Russian forces in the area of Syria under its control.
However, in late December, Zelensky ordered a halt to that planning, according to the leaked document, although it did not reveal the reasons for his decision.
Did Turkey try to promote Russian Attacks on the SDF?
The document also discusses the attitude of the Turkish government, which was aware of Ukraine's planning to strike Russian targets in Syria.
Turkish officials "sought to avoid potential blowback" from any such attack, the document states. It explains, as the Post reported, that Ankara suggested Ukraine "stage its attacks from Kurdish areas instead of those in the north and northwest held by other rebel groups, some of them backed by Turkey."
Had that actually happened, Russia may well have retaliated harshly against the SDF. However, events never developed to the point where they were anywhere near to such action..