Google can now translate in Kurdish
The Internet giant Google announced in a blog post released Wednesday that it added Kurmanji Kurdish to its Google Translate service.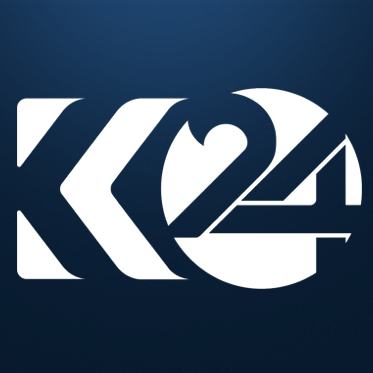 Ari Khalidi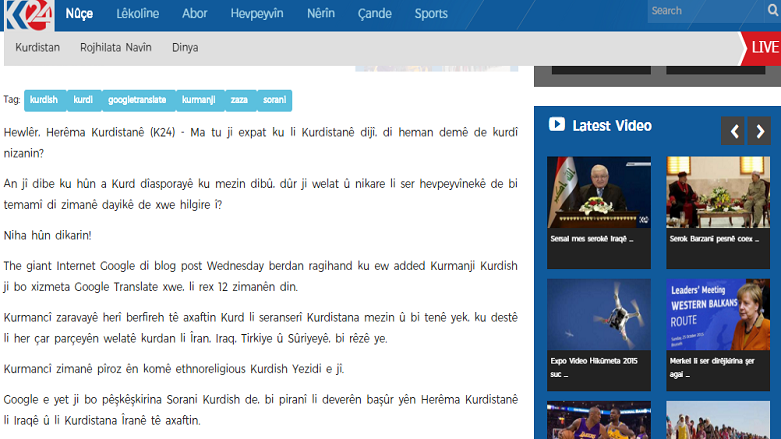 ERBIL, Kurdistan Region (K24) - Are you an expat who lives in Kurdistan but do not speak Kurdish?
Or maybe you're a diaspora Kurd who grew up away from the homeland and cannot carry on a complete conversation in your mother tongue?
Now you can!
The Internet giant Google announced in a blog post released Wednesday that it added Kurmanji Kurdish to its Google Translate service, alongside 12 other languages.
Kurmanji is the most widely spoken Kurdish dialect across Greater Kurdistan and the only one that has speakers in all four parts of the Kurdish homeland in Iran, Iraq, Turkey and Syria, respectively.
Kurmanji is also the sacred language of the Yezidi Kurdish ethnoreligious group.
Google is yet to offer Sorani Kurdish, predominantly spoken in southern parts of Kurdistan Region in Iraq and Iranian Kurdistan.
Volunteers on the online Google Translate Community contribute to the translation service by frequently adding new words and phrases.
Smail Xalidi (17) is a volunteer who has been contributing to Google's translation project for the last nine months.
A high school student from the city of Mardin in Kurdistan of Turkey, Xalidi told K24 over a social messaging service that he wanted the Kurdish language to be recognized by more people.
"...we need our language to be [made] available online, as internet technology continues to progress with each passing day," added the student, who is interested in science and space exploration.
Wehdet Ucar (19), a university student from Mardin, who studies Kurdish language and Literature at the city's Artuklu University told K24 on the phone that the availability of her mother tongue on Google Translate meant that she could more easily learn foreign languages, particularly English.
Ucar said she hoped the service could soon become available in other Kurdish dialects, particularly Zazaki, which she studies at university.
Locals in Kobani, a city in Rojava (Syrian Kurdistan) that gained global attention last year during several months of resisting large-scale Islamic State (IS) attacks, expressed excitement to Kurdistan24 TV upon learning of Google Translate's new addition.
Mitan Fetah, head of a cultural center in Kobani that provides computer, English and Kurdish classes said the addition of Kurdish on Google meant that his students could now make progress more efficiently.
Chief editor of Kurdistan, a local daily in Kobani, Dijwar Tewfiq, told K24 that the inclusion of Kurdish online meant international recognition since Google Translate reaches hundreds of millions of people daily.
A Helsinki-based Kurdish translator and linguist, Husein Muhammed said in a Facebook interview with K24 that online presence of Kurdish language increased significantly over the last decade, given the fact that it was long repressed by states where Kurds live during the 20th century.

Editing by Benjamin Kweskin
(Ridwan Bezar contributed to this story from Kobani)