Six Kurds elected to Swedish parliament
Of the twenty Kurdish candidates that competed for seats in the Sept. 9 Swedish parliamentary elections, six were elected.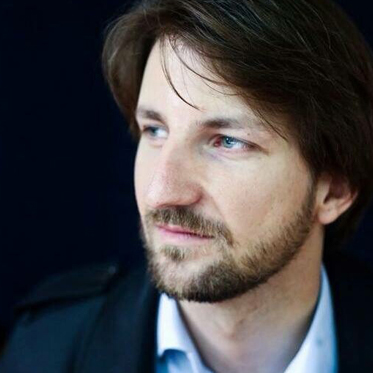 Wladimir van Wilgenburg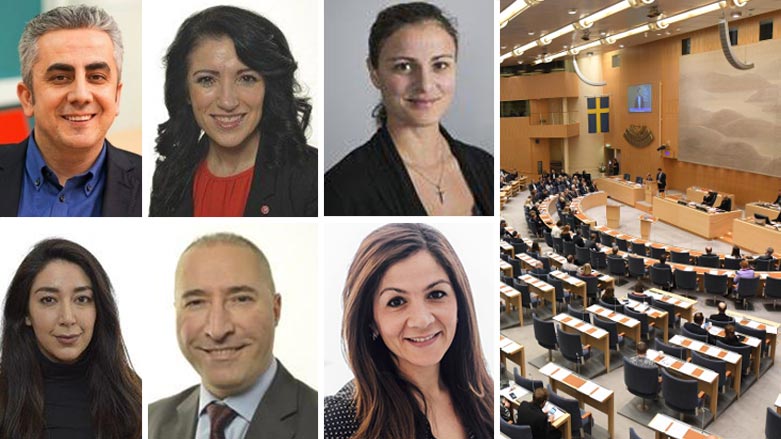 ERBIL (Kurdistan 24) - Of the twenty Kurdish candidates that competed for seats in the Sept. 9 Swedish parliamentary elections, six were elected.
The new Swedish Kurdish parliament members are Gulan Avci (Liberal Party), Serkan Köse (Social Democrats), Qadir Kasirga (Social Democrats), Lawen Redar (Social Democrats), Sara Seppälä (Sweden Democrats), and Amineh Kakabaveh (the Leftist Party). The newly elected Swedish Kurdish MPs say they will do more to lobby for Kurds.
"The Swedish parliament is one of the few parliaments that has a Kurdistan-network involving members interested in the Kurdistan question," Lawen Redar, one of the winning candidates, told Kurdistan 24.
Although Sweden has a strong Kurdish lobby in its parliament, there are other countries with influential pro-Kurdish parliamentary groups such as in the United States, the United Kingdom, and Canada.
Barzoo Eliassi, Associate Professor at Linnaeus University in Sweden, who wrote one of the first books on the Kurdish diaspora in Sweden, told Kurdistan 24 that it's no surprise that so many Kurds were elected.
"There is a significant Kurdish diaspora that is highly politicized," he said. "There are many Kurdish figures and animators that can politically mobilize Kurds to vote for these candidates. There is an estimation of 100,000 Kurds in Sweden."
"They represent themselves as both Swedish and Kurdish. Of course, when they encounter Swedes with Kurdish backgrounds, they tend to assert their Kurdishness to attract Kurdish votes," he added.
As a result, the Kurdish issue is high on the agenda in Sweden. "The Kurdish diaspora has also advocated for recognition of Anfal campaigns and Halabja as genocide but met resistance from mainstream Swedish political parties," he said.
"The Swedish foreign minister Margot Malström addressed the Kurds before the election that Sweden supports Kurdish rights," he continued.
"During critical events in Kurdistan like war and state oppression, these Swedish-Kurdish members of the Swedish parliaments attempt to highlight Kurdish sufferings in order to gain Swedish support for Kurdish grievances," he said.
Despite this, Eliassi said, Kurds vote for different political parties in Sweden. "Before, it was more social democracy, the Green Party, the Liberal Party and the Leftist Party that gained Swedish-Kurdish votes."
"But now there is also a Swedish-Kurdish member of the Swedish Parliament [Sara Seppälä] who belongs to the far-right Sweden Democrats that blazon anti-Muslim rhetoric and wants to end multiculturalism and reinsert monocultural policies that favors ethnic Swedes," he added.
According to the expert, it's logical that Kurds in Sweden vote according to nationalist sentiments.
"Remember that as long there is oppression against the Kurds in the Middle East, the Kurdish diaspora will be alive and engage politically and emotionally with Kurdistan," he added. "And voting is just one way to solidify this attachment to Kurdistan."
"Kurds in the US voted for Trump with the assumption that he would support the Kurds more."
The Guardian reported on Friday that full preliminary results showed that Sweden's ruling center-left bloc holds just one more parliamentary seat than its center-right rival.
According to the published results, the Social Democrat, Green, and Left parties took 40.7 percent of the vote, giving them 144 seats, while the Alliance of the Moderate, Centre, Christian Democrat and Liberal parties won 40.3 percent and 143 seats.
Both blocs are well short of a majority in the 349-seat Riksdag to form a coalition government. As a result, any government will need either support from the opposition, or from the far-right Sweden Democrats, holding 62 seats, to pass new legislation.
Editing by John J. Catherine