Dutch government backed groups involved in ethnic cleansing in Afrin: Experts
"There are documented human rights violations that have been made possible by the Dutch support and their refusal to condemn the attacks."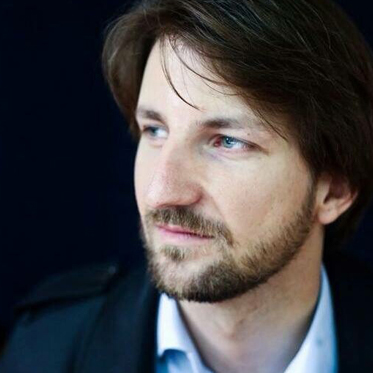 Wladimir van Wilgenburg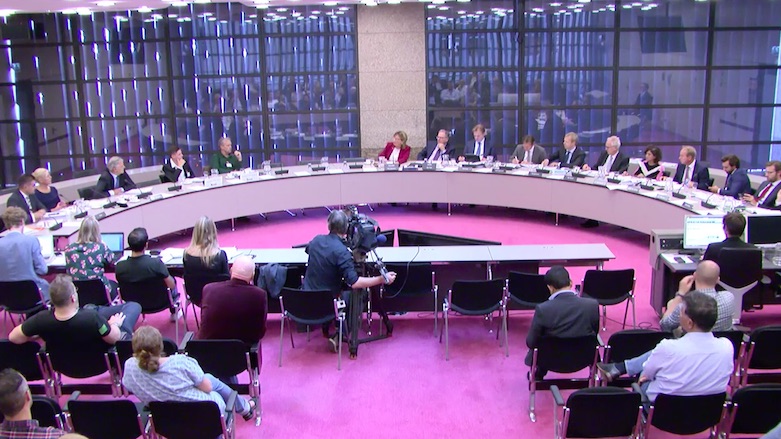 ERBIL (Kurdistan 24) – The Dutch government was unable to rule out that non-lethal assistance it and other countries provided was used by Turkish-backed Islamist groups to attack Afrin in March, the Dutch government said on Thursday.
Dutch experts say these groups were involved in ethnic cleansing in Afrin.
The Turkish army and Syrian rebel forces, also supported by the Dutch government, overtook the Kurdish-held enclave of Afrin on March 18 where they declared full control following a nearly two-month-long offensive against the Kurdish People's Protection Units (YPG).
Moreover, the Dutch government supported 22 armed groups in Syria between May 2015 and March 2018, despite knowledge of grave human rights violations by these groups.
"During [its participation] in the Afrin offensive that was launched in January 2018, Sultan Murad was accused of serious human rights violations," the Dutch government acknowledged in response to questions from MPs on Thursday.
"This concerned looting and forced displacement of population groups," the government added, referring to a report Amnesty had published on the subject.
According to Socialist Party MP Sadet Karabulut, the "idea was to support the so-called opposition, as an alternative to Assad and Jihadists."
"The result was that Islamist militias and jihadists were strengthened. This also became clear yesterday," she told Kurdistan 24 on Friday. "Furthermore, human rights were violated, including in Afrin."
However, the Dutch government announced it stopped all support for the Syrian opposition in September 2018 due to an imminent victory by the Assad administration in Syria.
Investigative reports by the Dutch newspaper Trouw and TV program Nieuwsuur that revealed the Dutch government had supported rebel groups despite knowledge of human rights violations sparked a fierce debate.
The Dutch government also supported Jahbat al-Shamiya. Although Dutch state prosecutors were trying to indict a member of the same group as a "terrorist."
After the report, MPs asked nearly 300 questions to the Dutch government about its policy toward Syria and also listened to several experts during a hearing on Thursday.
"Most recently, we have published a press release on violations committed by armed groups supported by Turkey, and they have committed violations of international humanitarian law in Afrin, which is a Syrian Kurdish town in northern Syria," Diana Samaan, an Amnesty International Syria researcher, told MPs during the hearing.
Syria expert Thomas van Linge also told Dutch MPs on Thursday that Dutch-backed rebels were involved in "ethnic cleansing" in Afrin.
"The rebels took Afrin, and this involved a lot of looting, and thousands of people were driven from their homes, the region is now ethnically cleansed," he said.
Van Linge added that refugees from Daraa and east Ghouta had inhabited the homes from locals in Afrin.
Charles Lister, Director of the Extremism and Counterterrorism Program at the Middle East Institute, confirmed that the Dutch-backed group Sultan Murad had "been involved in what many people have described as ethnic cleansing."
However, he added that groups like Jahbat al-Shamiya and Sultan Murad were not terrorists.
.@Charles_Lister said yesterday that TSK-backed Sultan Murad brigade have been involved in 'what many people describe as ethnic cleansing' in #Afrin pic.twitter.com/5fjjXEtO7Z

— Wladimir (@vvanwilgenburg) September 28, 2018
The debate will continue in the Dutch Parliament on Oct. 2. Both the opposition as well as government parties want clarification from the Dutch administration regarding why it supported these rebel groups.
The probe will put additional pressure on Dutch Foreign Minister Stef Blok, who managed to keep his job despite his previous controversial comments about refugees and multicultural societies.
Zmnako Karem, founder of the organization "Heart for Afrin," told Kurdistan 24 that he hopes the debate in the Netherlands breaks the silence over the situation in Afrin.
"There is almost zero attention, while war crimes are carried out by a NATO partner [Turkey]," he said. "The international community and EU are silent about how the civilian population of Afrin is terrorized."
"We will try to continue to bring the war crimes that are carried out in Afrin to the Dutch government and Parliament's attention."
Zerdest, a 27-year-old Kurd from Holland, criticized the government's policy and said it was bizarre that the Dutch continued to support these groups although they invaded Afrin.
"These groups that cooperated with Turkey received support from the Dutch government, although they [Dutch] knew what the armed groups were up to," he said.
"There are documented human rights violations that have been made possible by the Dutch support and their refusal to condemn the attacks."
Editing by Karzan Sulaivany