'Road through Kurdistan' exhibition celebrates Kurdish culture in London
An exhibition called "Road through Kurdistan," which includes artwork and artifacts related to Kurdish history and identity, will begin on Oct. 3 to 26 in the UK.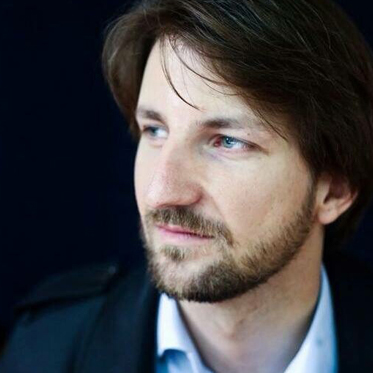 Wladimir van Wilgenburg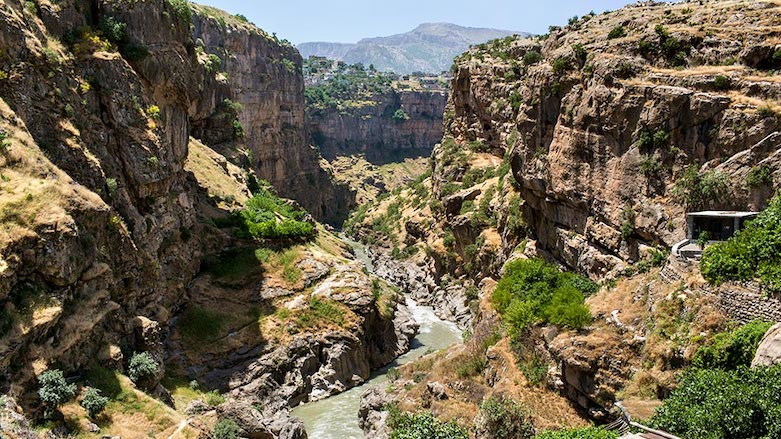 ERBIL (Kurdistan 24) – Gulan, a UK-registered charity, will celebrate its 10th anniversary this week by hosting an exhibition called "Road through Kurdistan," which includes artwork and artifacts related to Kurdish history and identity, as well as persecution and cultural destruction at the hands of the so-called Islamic State.
Artists Richard Wilding and Mariwan Jalal curated the event which features 16 other international artists: Behjat Omer Abdulla, Baldin Ahmad, Osman Ahmed, Rushdi Anwar, Khadija Baker, Niaz Bayati, Ali Raza Garmiany, Bahram Hajo, Rebeen Hamarafiq, Hemn Hamid, Azad Karim Mohammed, Rozhgar Mustafa, Daro Ola, Rebwar Saed, Piers Secunda, and Hozan Zangana.
It will run from Oct. 3 to 26 at the P21 Gallery in London, United Kingdom.
The exhibition is named after New Zealand engineer A.M. Hamilton (1898–1972), who is notable for building the Hamilton Road through Kurdistan.
In his book, "Road through Kurdistan," published in 1937, Hamilton describes the numerous challenges he overcame to construct a route through some of the world's most beautiful, but difficult terrain in Kurdistan, while also working with a variety of ethnic and religious groups.
The exhibition marks the 100th anniversary of post-WWI peace treaties signed by the imperial powers which created the modern borders between Iraq, Iran, Turkey, and Syria, denying the Kurds an independent state.
The exhibition also covers the Anfal genocide where the former Iraqi regime killed nearly 182,000 Kurds in the late 1980s and the fight against the Islamic State since 2014.
"It's not a political exhibition, because Gulan is not a political organization and we steer completely away from politics," Wilding told Kurdistan 24, "but [rather], it is an issue-based exhibition."
"It's difficult to organize an exhibition about this region without including the recent struggles with ISIS and all the terrible things that happened such as the persecution of the Yezidis," he added.
The exhibition will also include the work of non-Kurdish artists as well as Wilding's photographs of the thousands of books and ancient manuscripts which were saved from destruction by the Islamic State in Mosul.
Wilding said the exhibition portrays the work of Kurdish artists who live in Europe and have the freedom to travel and share their art and also artists who still live in Kurdistan and cannot visit the UK due to visa restrictions.
He also said there is a contrast between an older generation of Kurdish artists who want to talk about issues like the Anfal genocide, and a "younger generation that sees themselves as international artists, not necessarily Kurdish."
Osman Ahmed, a Kurdish-British artist based at the Kurdology Centre for Kurdish Studies, University of Sulaymaniyah, whose work will be shown at the exhibit, said most of his drawings are inspired from past experiences.
Ahmed told Kurdistan 24 he was an eye-witness to "years of political and cultural repression, culminating in the horrendous Anfal event in 1988 that left a profound effect" on his life.
"By presenting a body of works, I attempt not only to record the genocide and a world of flashbacks and dreams, but to simultaneously investigate, explore and, to a large extent, make known my pain and feelings through the creative process."
The exhibition will also feature a variety of events, such as film screenings and workshops, including a film by the Kurdistan Memory Programme (KMP) followed by a Q&A with KMP's International Director, Gwynne Roberts.
There will also be a glass painting workshop led by Jalal and a screening of the Kurdish film "The Deminer," which explores the life of a Kurdish colonel who de-mined thousands of roadside bombs.
According to the organizers, the exhibition presents the prospect of a positive future after the Islamic State's military defeat in the region where Kurdish culture and identity can flourish, and bridges can be built between religious and ethnic neighbors.
"There are now new 'roads through Kurdistan' to be explored, with opportunities for peaceful coexistence, trade, and tourism," Wilding said.
Editing by Karzan Sulaivany