Arab tribal leaders targeted in new assassination campaign in Deir al-Zor
A senior tribal leader of the Al-Akidat, Sheikh Muttshar al-Hifil, was assassinated on Sunday by unidentified gunmen on motorcycles in Deir al-Zor in eastern Syria.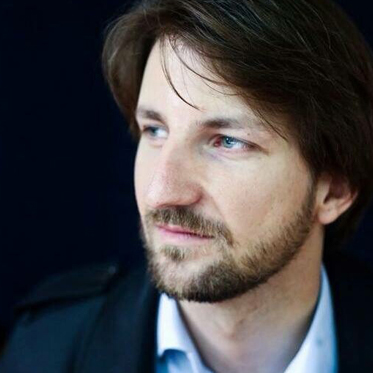 Wladimir van Wilgenburg
ERBIL (Kurdistan 24) – A senior tribal leader of the Al-Akidat, Sheikh Muttshar al-Hifil, was assassinated on Sunday by unidentified gunmen on motorcycles in Deir al-Zor in eastern Syria.
"Sheikh Muttshar al-Hifil was killed and Sheikh Ibrahim al-Hifil was injured, they are sheikhs of Al-Akidat tribe," Omar Abu Layla, a Syria expert from Deir al-Zor announced in a tweet.
"They were shot with machine guns by masked persons on motorcycles on the outskirts of Al-Hawayej town in the eastern Deir al-Zor countryside."

The tribal leader is the third such figure to be assassinated over the last week by unidentified gunmen in areas of Deir al-Zor that are held by the Kurdish-led Syrian Democratic Forces (SDF).
The first assassination occurred on July 30 and was first reported by the Syrian Network for Human Rights (SNHR). The head of the committee of the Al-Bkeir clan in the Al-Akidat tribal council, which is backed by the SDF, Suleiman Khalaf al Kassar, was shot dead by unknown gunmen in al-Bseira city in the eastern suburbs of Deir al-Zor governorate.

The following day, on July 31, the UK-based Syrian Observatory for Human Rights (SOHR) said that two unknown assailants on a motorcycle had shot dead the local Mukhtar (mayor) of the Al-Dahla village in the Deir al-Zor countryside, who is a member of the Al-Baggara and whom the SOHR identified as Ali Salman al-Weis.

Although the SDF and the US-led Coalition announced the defeat of the so-called Islamic State caliphate on March 23, sleeper cell attacks by the terrorist group persist in territory liberated by the SDF, in what now appears to be a deliberate campaign to destabilize the area.

According to the SOHR, "ISIS cells have adopted a new strategy by attacking tribal dignitaries and elders" in the Deir al-Zor region, where the SDF recently carried out several campaigns of arrest against ISIS sleeper cells.

Some sources suggest that ISIS increased its attacks on tribal leaders, after a series of meetings between the SDF Commander Mazloum Abdi and Arab tribal leaders from different regions of northeastern Syria, including prominent members of the Al-Akidat and Al-Baggara tribes from Deir al-Zor.

Sources say that although Sheikh Muttshar al-Hifil was not in the meeting with the SDF leadership, one of his relatives did participate in it.
"Last week has seen a real increase in these attacks and particularly targeting some quite senior, credible figures in the region." Thomas McClure, a Syria-based researcher at the Rojava Information Center, told Kurdistan 24.

"ISIS recently released a propaganda video using footage of Arab tribal leaders meeting with SDF officials, including General Mazloum, and warned that they would be specifically targeting these people in these communities, who choose to work with the military and civilian administration of northeast Syria." he continued.

McClure added that the aim is to drive a wedge between Arab and Kurdish communities which are working together in the Autonomous Administration of North and East of Syria (AANES).

McClure noted that other parties, in addition to ISIS, are trying to create disunity in northeast Syria and manufacture ethnic tensions.
"It's not only ISIS that is trying to achieve this," he said, "but in different ways, it is also the Turkish and Syrian governments."

Nicholas Heras, Middle East Portfolio Manager at the Institute for the Study of War, told Kurdistan 24 that ISIS seeks to destabilize Deir al-Zor by attacking and killing local leaders who work with, or at least tolerate, the SDF and the Coalition.

"The terrorist group hopes to create the conditions for chaos in Deir al-Zor by killing and intimidating local leaders and forcing a harsh SDF security response that could drive further dissatisfaction against the SDF among the local tribes," he said.

"This is a page from the playbook used by ISIS, all the way since it was Al Qaeda in Iraq," Heras concluded. "ISIS is waging a war of attrition against the US-led Coalition and its local partners in eastern Syria. The terrorist group is trying to collapse the nascent stabilization efforts out from under the SDF."
Editing by Laurie Mylroie