Sinjar re-buries remains of more than 100 Yezidi 'Kocho victims'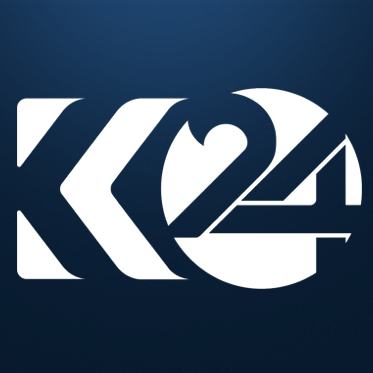 Mustafa Shilani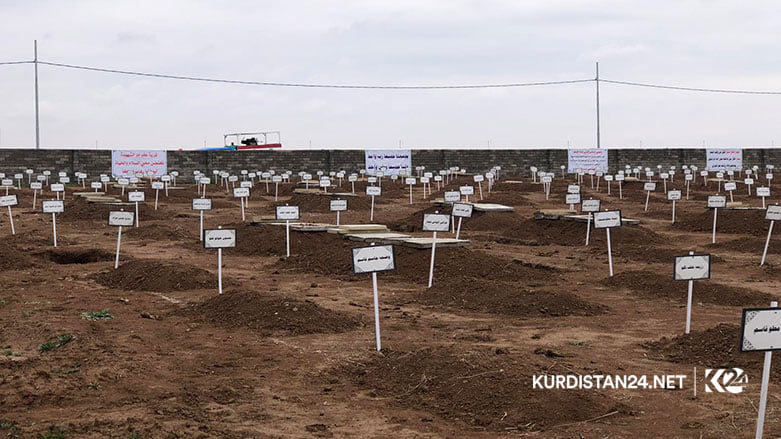 ERBIL (Kurdistan 24) – The city of Sinjar is seeing the re-burial of the remains of more than 100 Yezidi (Ezidis) who were massacred by Islamic State in the summer of 2014.
Earlier this week, a memorial service for the 104 victims was held in Baghdad, attended by senior officials. The remains were transferred to the village of Kocho, where the burial site is located.
The victims' remains had been sent to a forensic lab in Baghdad for medical assessment and as part of the effort to identify the dead. So far, lab workers have completed examinations of 104 individuals.
Read More: Iraq will return remains of over 100 Yezidis killed by ISIS to Sinjar: Official
A Kurdistan 24 correspondent said the federal government and the Kurdistan Regional Government were able, after great effort, to identify the identities of the Ezidis.
The ceremony will be attended by a delegation from the Kurdistan Regional Government, the federal government, and the United Nations envoy in Iraq, Jeanine Hennis-Plasschaert, as well as the head of the UN investigation team to promote accountability for crimes committed by ISIS (UNITAD) and a number of diplomatic envoys and officials.
The emergence of the Islamic State and its violent assault on the Ezidi-majority city of Shingal in 2014 led to the displacement of hundreds of thousands of Ezidis. Most of them fled to the Kurdistan Region, while others resettled to neighboring countries in the region or Western states.
Others were not as lucky and remained stranded in the war zone, where they were subjected to atrocities and mass executions at the hands of the extremist group for years. ISIS militants forced women and girls into sexual slavery; kidnapped their children; forced religious conversions; executed scores of men; and abused, sold, and trafficked women and girls across the areas they controlled in Iraq and Syria. Thousands of Ezidis remain missing.
The Iraqi parliament seeks to enact a law that aims to recognize the Ezidi genocide, to compensate and protect them from similar crimes, and to prosecute the perpetrators of the massacres.
In 2019, the Kurdistan Parliament passed a resolution to designate the 3rd of August as the day marking the Shingal Massacre, and as Ezidi Genocide Remembrance Day. It called on the government of Iraq to compensate survivors and victims' families under the provisions of the Iraqi Constitution.
Among the 550,000 Yazidis who lived in Shingal before the ISIS attack, about 100,000 fled the country, while others sought refuge in the Kurdistan Region.
Editing by Joanne Stocker-Kelly