Sec State Blinken pledges US support on Erbil attack in discussion with PM Barzani
"We are outraged by today's rocket attack in the Iraqi Kurdistan Region," US Secretary of State Antony Blinken said.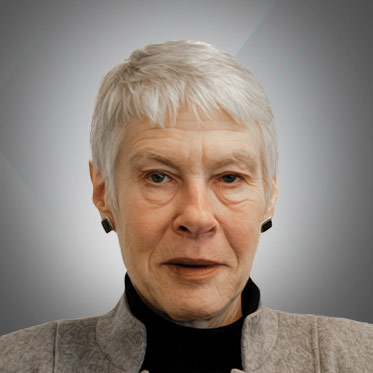 Laurie mylroie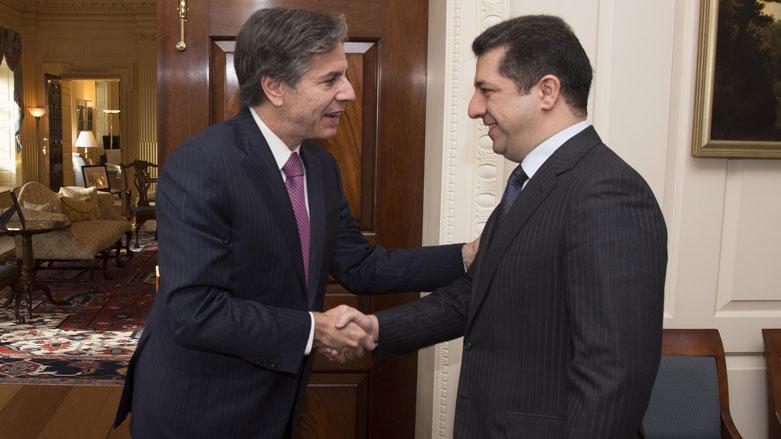 WASHINGTON DC, United States (Kurdistan 24) – "We are outraged by today's rocket attack in the Iraqi Kurdistan Region," US Secretary of State Antony Blinken said in a written statement following a phone conversation with the Prime Minister of the Kurdistan Regional Government (KRG), Masrour Barzani, late on Monday.
Two rockets fell earlier that evening on Erbil International Airport, where the US-led Coalition maintains a military base – one of three to which it has moved troops as it consolidates its position in Iraq. A third rocket fell on a busy street in a residential area two kilometers south of the airport, while another landed close to the Chinese consulate.
A civilian contractor was killed, and five others were injured, according to an initial Coalition report. "Several" of the injured contractors are American, while a US service member was also injured, according to Blinken's statement and a tweet from the Coalition spokesperson, Colonel Wayne Marotto.
The nationality of the contractor who was killed was not disclosed by US officials, but The New York Times reported that the fatality was also an American.
Describing their conversation, Blinken said, "I have reached out to Kurdistan Regional Government Prime Minister Masrour Barzani to discuss the incident and to pledge our support for all efforts to investigate and hold accountable those responsible.
Barzani had earlier explained, "I've instructed security services to start a full investigation and spoke with Iraqi Prime Minister Mustafa al-Kadhimi on ways to cooperate and identify the outlaws behind this terror attack."
The premier later said he and Blinken "agreed to coordinate closely in the investigation to identify the outlaws behind" the rocket fire.
I spoke with @SecBlinken about the cowardly attack on Erbil. We agreed to coordinate closely in the investigation to identify the outlaws behind it -mb.

— Masrour Barzani پابەندین# (@masrour_barzani) February 15, 2021
READ MORE: PM Barzani condemns rocket attack in Erbil, stresses cooperation in call with Iraqi PM
Kadhimi has ordered the formation of a committee to investigate the attack, consisting of representatives from the KRG and the federal government. In his discussion with Barzani, Blinken signaled US support for that effort.
Who was Responsible?
No official source, whether Kurdish or American, publicly attributed the attack to any particular party, but suspicion immediately fell on Iran.
In an exchange with Kurdistan 24, Nicholas Heras, of Washington's Institute for the Study of War, cited a tweet: "A newly emerged 'ghost' militia group that calls itself 'Awlya al Dam' (Guardians of blood) claimed responsibility for tonight's rocket attack targeting #US troops in #Erbil airport."
"It looks like another of the Iran-linked 'shadow militias' that have proliferated in Iraq is testing the Biden administration at a moment of heightened tension between the US and Iran over Iran's nuclear program," Heras said.
Heras did not completely exclude another scenario: the rocket attack was a warning to the KRG from Iraq's Popular Mobilization Forces (PMF) – which are themselves Iran-backed – about coordination with Turkey against the Kurdistan Workers' Party (PKK), which has ensconced itself in Sinjar (Shingal) with PMF support and contrary to an agreement reached last fall between Erbil and Baghdad, which both the US and UN have backed.
READ MORE: Kurdistan PM, UN envoy talk Erbil-Baghdad disputes, Sinjar agreement
Still, Heras considered the first scenario to be "the most likely possibility."
The Biden administration is seeking to reduce the extreme hostility between the US and Iran that emerged during the Trump administration, after it withdrew from the Iran nuclear deal and re-imposed sanctions on Tehran.
In what the Biden administration has repeatedly described as a humanitarian measure, aimed at seeking a diplomatic solution to the war in Yemen, it has ended "relevant arms sales" to Saudi Arabia and the UAE, which have backed the internationally recognized government there. It has also removed the Houthis, as a group, from the US terrorist list in order to facilitate humanitarian aid deliveries.
READ MORE: US condemns stepped-up attacks on Saudi Arabia following outreach to Houthis
However, the Houthis, who are backed by Iran, have not reciprocated the US outreach. If anything, their attacks have escalated. What happens in Iraq remains to be seen, but, possibly, the same will happen with Iranian-backed forces there, if no strong response follows.
Editing by Joanne Stocker-Kelly