Kurdish novelist Mehmed Uzun's name removed from public park in Turkey
"The [Turkish government] keep destroying Kurdish symbols. They used to claim they were not fighting the Kurds but rather terrorism."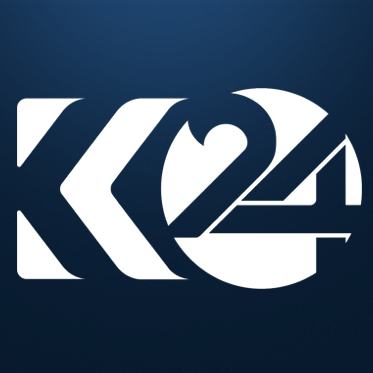 Ari Khalidi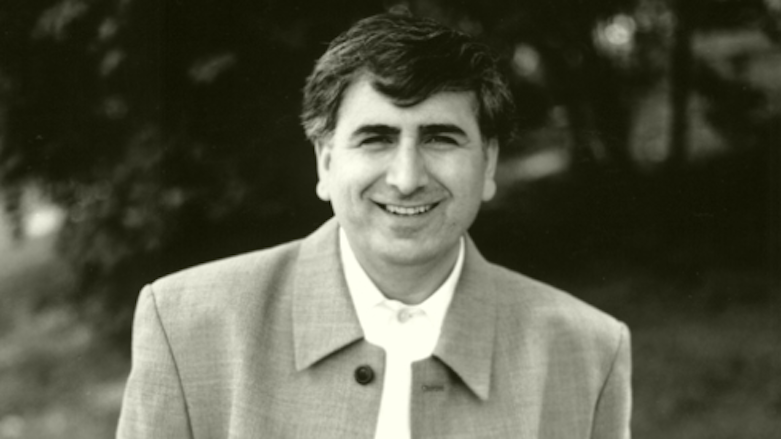 ERBIL, Kurdistan Region (Kurdistan 24) - Turkish authorities in the city of Diyarbakir on Monday removed the name of a Kurdish-Swedish novelist and poet Mehmed Uzun from a public park in an apparent continuation of a state crackdown on Kurdish cultural and linguistic symbols.
Speaking to Kurdistan 24 on the phone, Imam Tascier, a Diyarbakir representative at the Turkish Parliament, said a government-appointed bureaucrat to a local municipality gave orders to bring down Uzun's name from the park built in 2013.
Pro-Kurdish Peoples' Democratic Party (HDP) lawmaker Tascier added that authorities also took down a memorial there erected to honor Uzun's poetry.
The park is in Diyarbakir's central district of Yenisehir whose municipality Ankara government seized by deposing the elected Co-mayors and their township council in December 2016 and appointing trustees in their stead to run local affairs.
"We condemn this act. Trustees are working in a hostile way toward the Kurds and their culture. They are not from the people. They must immediately reverse this decision," Tascier said, slamming what he called intolerance.
Uzun's publisher Abdullah Keskin whose Avesta was one of the first to release the former's long-time banned books in Turkey was also outraged at the Turkish authorities.
"Mehmed had to leave his homeland when there was enormous suppression of Kurdish language. He wrote his first novels in exile, in the cold Scandinavia. Now they [the Turkish state] are targeting his legacy," Keskin told Kurdistan 24 over the phone.
Uzun left Turkey as a political refugee in the aftermath of the 1980 military coup for Sweden, a country that became a second home to tens of thousands of Kurds from Greater Kurdistan where they found the freedom to revive their suppressed culture.
Tascier said they would make sure the novelist's name is once again on the park's signboard once HDP wins upcoming 2019 local elections.
He alluded to the demolishment of a monument built in Diyarbakir to commemorate 34 civilian victims, mostly children, of a 2011 massacre committed by Turkish warplanes in the Roboski village on the border with Kurdistan Region, and removal of other names and statues.
Keskin said among the readership of Uzun who died of cancer in Diyarbakir only after two years of returning from the diaspora in 2007 were as many Turks as Kurds.
"[Government] actions have no legitimacy in our eyes. What can they do by removing his name from a park? Uzun left his mark on Kurdish literature," Avesta's owner said.
"They also removed Saladin's name from a primary school in Bitlis [province] over the weekend," Keskin revealed.
Saladin, arguably the most famous Kurd in history, was the founder of the Ayyoubi dynasty and liberator of Jerusalem from the Crusaders.
"Maybe they did so because of the hero's friendship with the Jews," he added sarcastically, reminding of the Turkish anger at the recent expressions of mutual sympathies between the Kurds and Israelis in the run-up to Kurdistan's referendum.
Keskin was recently in the Kurdistan Region to follow last week's referendum on independence from Iraq.
Turkey's pro-government Islamist media have been publishing conspiracy theories about Israeli involvement in the Kurdish vote, as President Recep Tayyip Erdogan himself accused Kurdistan's President Masoud Barzani of following a Mossad agenda.
"Saladin's worldwide popularity does not derive from his war victories, to the contrary, it stems from his tolerance toward people of different faiths," Keskin emphasized.
"They have been praising Saladin, questioning Kurds about ties with Israel, but they cannot hide their intolerance toward anything Kurdish," Keskin said.
"They [Turkish government] keep destroying Kurdish symbols. They used to claim they were not fighting the Kurds but rather 'terrorism.' They now claim they are going to fight Barzani but not the Kurdish people," Keskin added.
"The situation is about to get worse than when the republic [of Turkey] was founded. I am afraid they may begin denying Kurds' existence altogether once again," he said.
"They also destroyed [the 17th-century poet and philosopher] Ahmadi Khani's statue. They brought down Ceylan Onkol's name [child killed by the army in 2009. They are repeating their historical crimes against us," Keskin further said.
Last month over 200 soldiers acting under orders by an Ankara-appointed governor raided a village in the Bingol province to level the grave of and monument in honor of a Peshmerga who died fighting the Islamic State (IS) group near Iraq's Mosul.
"Have you heard of disrespect in the Western world toward Saladin? However, why is this happening in Turkey, a country boasting of being Ottoman Empire's continuation? It is their inferiority complex, the [authorities'] wretched vileness. We are tired of this," Keskin said in a resigned tone.
The publisher believed it was time for Turkey to reconsider its relationship with the Kurds to check if there was any room left for coexistence under the same entity.
"[Turkey] should make clear what kind of Kurds it does not have a problem with. Are those Kurds stones, are they birds, or trees perhaps," he asked.
Editing by Ava Homa