Kurdish journalist writes book about Frisian people
Ibrahim Sediyani, a Kurdish journalist and author of eight books, has published a book on the Frisian people, a people without their own state like the Kurds.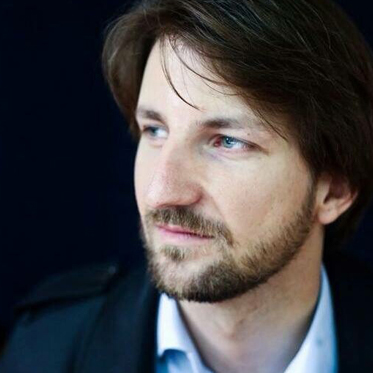 Wladimir van Wilgenburg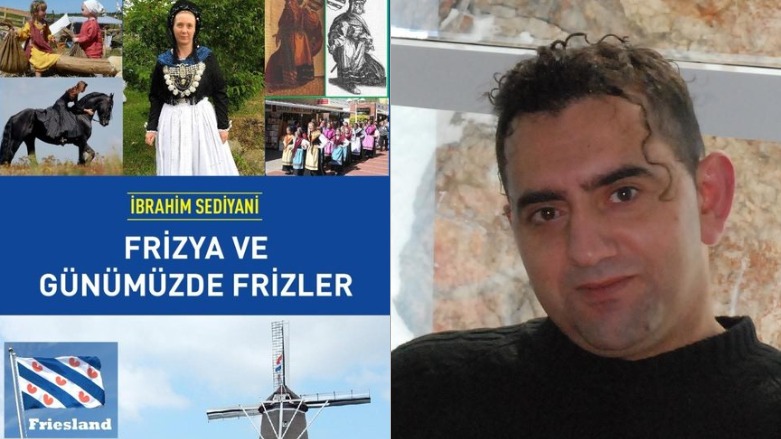 ERBIL (Kurdistan 24) – Ibrahim Sediyani, a Kurdish journalist and author of eight books, has published a book on the Frisian people, a people without their own state like the Kurds.
The book was published on March 21, the day Kurds celebrate the Kurdish new year, or Newroz.
Frisian is a West Germanic language spoken by an estimated 400,000 people in the province of Frisia in the Netherlands. There are also Frisian speakers living in Germany and Denmark.
Sediyani was originally born in Elazığ – Karakoçan, but now lives in Frankfurt, Germany. "I moved to Germany in 1995. Later, I realized that on the map there was a place called Frisia (in the Netherlands) with a people called Frisians. This attracted my attention," he told Kurdistan 24.
"When I received my driver's license in 2001, I first travelled to Frisia and travelled all over Frisia for two weeks. I really liked the geography, vegetation, flowers and animals, rivers, lakes, and islands of Frisia, so much that I really fell in love with Frisia," Sediyani continued.
"In the following years, I visited Frisia several times, and I fell in love with Frisia. That's why I wrote this book," he added.
"Of course, I was also interested in this subject because I am Kurdish, since Kurdistan is also fragmented and divided. Those who do not speak the same language, but with the same emotions understand each other.
"There are a lot of similarities: Frisia is divided into three parts (West, East, and North Frisia), Kurdistan into four parts. Both peoples have been subjected to centuries of assimilation policies. A large number of people have forgotten their mother tongue."
Kurds have fought and are still fighting for different degrees of autonomy and recognition of cultural rights in Iran, Iraq, Syria, and Turkey, modern nation-states Kurdistan was divided between a century ago.
"They (Frisians) were fighting for their mother tongue language just as Kurds. A number of Frisians do not speak Frisian. There are many people who do not speak Kurdish among the Kurds," he said.
Sediyani himself also wrote his book in Turkish, not in his native Kurdish language. "It would be great if the Kurdistan Regional Government (KRG) or a publisher in Kurdistan wants to publish it in Kurdish. They can contact us if they are interested."
However, there are also differences between the Kurds and Frisians, he added. "Frisia is a flat land, while Kurdistan is mountainous. Frisia is in Europe, while Kurdistan is in Asia. In addition, the Netherlands, Germany, and Denmark are civilized states, democratic states. Turkey, Iran, Iraq, and Syria are not."
Furthermore, although millions of Kurds worldwide speak Kurdish, the language is heavily suppressed in the Middle East region, especially in Turkey, where Sediyani is originally from.
In the Netherlands, Frisian is officially recognized in the province of Frisia and it is a standard part of the education received by everyone aged 6 through 20.
All of this while Turkey's over 15 to 20 million Kurds still do not have education in their mother tongue.
Furthermore, Turkish lawmakers cannot use the word Kurdistan in the Turkish parliament since 2017.
There have been cases of people in Turkey getting arrested for wearing Kurdistan t-shirts, activists detained for waving Kurdistan flags, and students interrogated for tweeting a picture of the flag.
"The official name of the lands where the Frisians lived in the Netherlands is Frisia. Turkey must take this example. Turkey must grant the same [educational and political] rights to the Kurds. That would really strengthen and help Turkey," the author told Kurdistan 24.
Editing by Karzan Sulaivany