Russia calls for de-escalation in Ain Issa ahead of meeting with Turkey
"We have noted the unstable situation in the Ain Issa region. Earlier, during talks with the Turkish side, agreements were reached concerning the establishment of joint Russian-Syrian posts."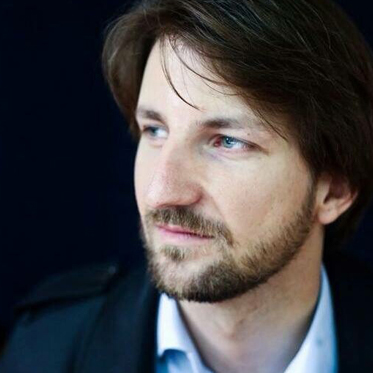 Wladimir van Wilgenburg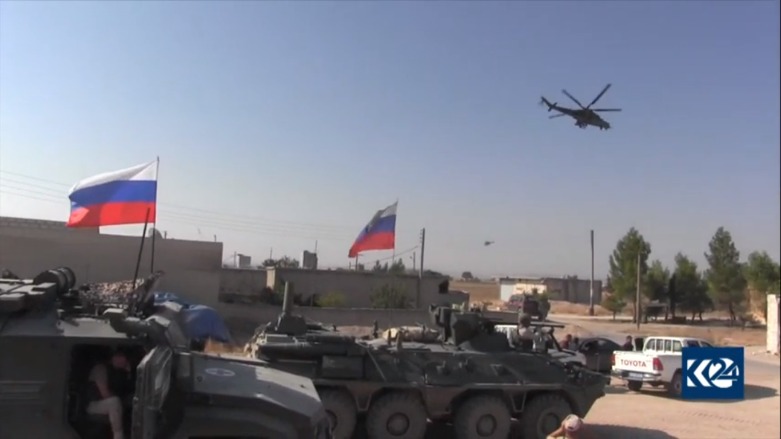 ERBIL (Kurdistan 24) – The Russian Defense Ministry on Sunday called on all parties to cease shelling near the Syrian town of Ain Issa, the Russian state news agency Sputnik has reported.
Rear Adm. Vyacheslav Sytnik, deputy head of the Russian Defense Ministry's center for Syrian reconciliation, called on both the Syrian Democratic Forces (SDF) and Turkish-backed groups to stop their shelling during a press conference on Sunday.
"We have noted the unstable situation in the Ain Issa region. Earlier, during talks with the Turkish side, agreements were reached concerning the establishment of joint Russian-Syrian posts," Sytnik stated.
In early December, Russia, the SDF, and the Syrian government reached an agreement to create three observation points north of Ain Issa to prevent further Turkish attacks. However, fighting near Ain Issa has continued since.
Read More: SDF, Russia reach deal to prevent further Turkish attacks in Ain Issa
Additional units of Russian military police have arrived in Ain Issa to de-escalate the situation, Sytnik explained, as he called "on all parties that are leading the mutual shelling to cease their escalation."
The Russian statement comes ahead of talks in Moscow on Tuesday between Russian Foreign Minister Sergei Lavrov and his Turkish counterpart Mevlut Cavusoglu.
Last year, after a long-threatened Turkish military incursion into northeast Syria to confront the Kurdish elements of the SDF, the US first mediated a ceasefire agreement between Turkey and the SDF on Oct. 17. A second such agreement, mediated by Moscow, followed on Oct. 22.
The Russian-Turkish deal involved a withdrawal of SDF forces up to 30 kilometers from the Turkish-Syrian border and joint Turkish-Russian patrols in a 10-kilometer-wide strip along the border. Since the agreement was reached, the two sides have carried out dozens of joint patrols.
Moreover, the SDF also reached a separate deal with Damascus to deploy Syrian government forces to protect the border against Turkish attacks.
Yet despite the agreements, Turkish-backed groups and the Turkish army itself continue to target SDF-held areas periodically.
Earlier this month, SDF spokesperson Kino Gabriel told Kurdistan 24 that they expected Russia to stop the attacks by Turkish-backed groups.
"We are asking the Russian forces [to intervene], since Russia has its forces on the ground there, and Russia is part of the ceasefire agreements."
Read More: SDF official calls on Russia to stop Turkish violations near Ain Issa, rejects handover to Damascus
The UK-based Syrian Observatory of Human Rights (SOHR) on Monday said there were rumors of negotiations between the Russians and SDF to hand over Ain Issa to regime forces in order to prevent Turkish forces from advancing.
However, the Rojava Information Center tweeted on Monday a denial from the SDF, along with its affirmation that the "SDF presence remains unchanged in the area."
Despite persistent rumors about Russian military and Syrian Government taking control over Ain Issa, the SDF reiterates there has been no hand over and SDF presence remains unchanged in the area. pic.twitter.com/0v9zCbcyRP

— Rojava Information Center (@RojavaIC) December 28, 2020
Gelo Isa, a Syrian Kurdish politician from Kobani told Kurdistan 24 on Sunday that the Russians were pushing the SDF to give part of the area under its-control to the Syrian government.
But, he added, this is not acceptable to the SDF, since they reached a deal with Damascus in October 2019 to defend the border areas against Turkish expansion, not to hand over territory to Damascus.
"There was already an agreement with the Syrian army, and it was only for the military to defend the region," he said.
Charles Flynn, a Syria-based researcher at the Rojava Information Center, told Kurdistan 24 that the Russians are pushing the SDF to give up more autonomy to Damascus.
"The more the Syrian government is allowed into Rojava, then it can be normalized" under Damascus' control, he said, "and the SDF and SDC lose their autonomy."
Anton Mardasov, a Russian non-resident scholar at the Middle East Institute's Syria Program, told Kurdistan 24 that Turkey is trying to push Russia on Ain Issa.
"Turkey includes this area in a 32-kilometer buffer zone," he said, but I think this is an attempt" by Turkey to advance its perspective against what it sees as an uncertain Russian position.
"Of course, Moscow and Ankara have acted simultaneously against the Kurds several times," he said, "but, this time, I think the scenario is developing by inertia, without specific agreements."
Mardasov also noted that it still remained unclear just what kind of agreement Lavrov and Cavusoglu would reach on Tuesday, when they met in Moscow.
Editing by Laurie Mylroie