Iraq's defense minister warns of 'civil war' ahead of Army Day: interview
"The continued attacks on the Green Zone and diplomatic representations will lead Iraq into a civil war."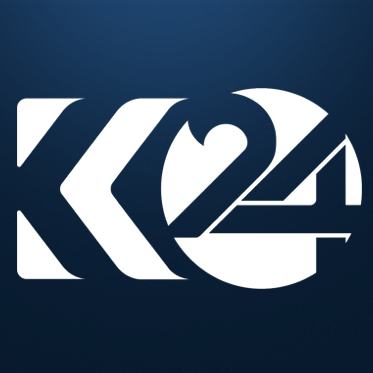 Halgurd Sherwani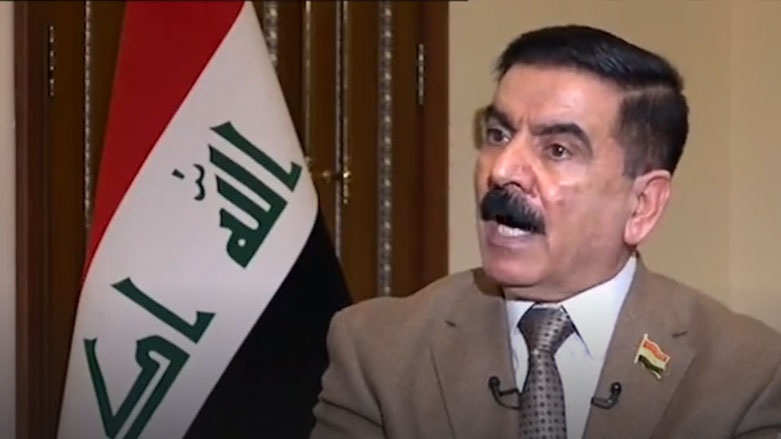 ERBIL (Kurdistan 24) – Iraq's defense minister, ahead of Army Day, warned that the country could be headed to a "civil war" if foreign diplomatic offices continue to be targeted by rogue groups.
Iraqi Defense Minister Juma Anad's remarks came on Tuesday in an interview with Al-Arabiyah TV ahead of the Iraqi military's Army Day on Jan. 6, which marks 100 years of its establishment.
"The continued attacks on the Green Zone and diplomatic representations will lead Iraq into a civil war," the defense minister said, warning only "Iraqi citizens would be the victims" if that happens.
The Green Zone, or International Zone, is a fortified area inside the Iraqi capital Baghdad that hosts several foreign diplomatic representatives and elite government institutions such as the parliament, including the US embassy.
The area sporadically comes under improvised rocket attacks from rouge groups, mainly targeting the American embassy, which recently installed a counter rocket, artillery, and mortar (C-RAM) system to protect the complex from any causality or material damages.
In the latest attacks on the compound, three Katyusha rockets targeted the complex but were intercepted by the US Embassy C-RAM system.
Read More: Three rockets hit Baghdad's Green Zone amid heightened tensions in Iraq
The Iraqi government labels the perpetrators behind these attacks as "outlawed groups," which the American officials and military personnel usually refer to as "Iranian-backed" groups.
"Iraq still needs the support of the international coalition [against Da'esh] to support its military," the defense minister announced in the interview, adding, "We are working to protect the diplomatic representatives and arrest those launching rockets".
The Iraqi minister also mentioned that those responsible for the rocket attacks "wanted to drag us into an armed confrontation but we do not allow that."
Iraq's Army on Wednesday marked the centenary of its establishment in January 1921 during the country's monarchy. Following the ouster of former Iraqi dictator Saddam Hussein, a new army was rebuilt, assisted by American forces.
The army's challenges are numerous, including "confronting ISIS, a lack of training, and the weakness of its intelligence agency," the minister mentioned.
However, although the terror group suffered a territorial defeat at the hands of Iraqi forces and the Kurdistan Region's Peshmerga, the group sporadically initiates hit-and-run attacks on Iraqi security forces, particularly in the disputed territories between the Kurdistan Regional Government (KRG) and the Federal Government of Iraq.
At least two Iraqi soldiers were killed in an attack on an Iraqi Army post late Tuesday night in the Khanaqin district of Diyala province, according to the official sources. The area is disputed between the Kurdish government and its Iraqi counterpart.
"ISIS is over in Iraq except for some of its cells," the minister said.
Editing by Karzan Sulaivany