At meeting with Pope Francis, Sistani says nation's Christians 'should live, like all Iraqis, in peace and security'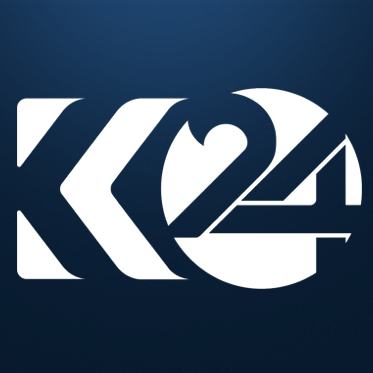 Mustafa Shilani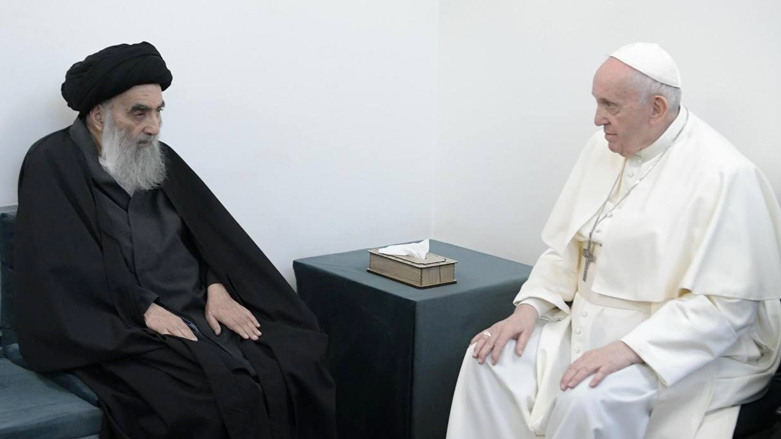 ERBIL (Kurdistan 24) – Ayatollah Ali al-Sistani, Iraq's top Shia cleric, received Pope Francis on Saturday in the city of Najaf and spoke in positive terms of the country's decimated Christian community.
Francis arrived in Baghdad on Friday, where he met Iraqi Prime Minister Mustafa al-Kadhimi and President Barham Saleh. He is expected to travel to the Kurdistan Region's capital of Erbil on Sunday morning, as well as to Nineveh province to visit Mosul and four Christian-majority towns.
Read More: 'Pilgrim of peace' Pope Francis begins historic visit to Iraq
According to a statement issued by his office, Sistani "affirmed his concern that Christian citizens should live, like all Iraqis, in peace and security and with their full constitutional rights."
Since 2003, the number of Christians has been in decline in Iraq amid hundreds of attacks their population centers in Baghdad and northern Iraq. The situation worsened after Islamic State militants entered the nation's second-largest city of Mosul in June 2014 and eventually occupied a large swath of territory that included multiple Christian-populated areas in the surrounding Nineveh plains.
Around 200,000 members of the community were displaced, with many fleeing to the autonomous Kurdistan Region. In 2019, Archbishop Warda told the BBC that the Christian community had dwindled by 83 percent to 250,000 from around 1.5 million in 2003.
According to the statement, al-Sistani talked about the injustice, oppression, poverty, religious and intellectual persecution, suppression of basic freedoms, and the absence of social justice that Christians have faced in Iraq, "especially the wars, acts of violence, economic siege, and displacement of many people."
He pointed out the essential role that prominent religious and spiritual leaders should play in reducing such tragedies.
A statement from the Vatican pointed out that Francis "stressed the importance of cooperation and friendship between religious communities for contributing – through the cultivation of mutual respect and dialogue – to the good of Iraq, the region, and the entire human family."
"The meeting was an occasion for the Pope to thank al-Sistani for speaking up – together with the Shiite (Shia) community – in defense of those most vulnerable and persecuted amid the violence and great hardships of recent years, and for affirming the sacredness of human life and the importance of the unity of the Iraqi people," the statement added.
Editing by John J. Catherine