Christian exodus from Iraq, Middle East does 'incalculable harm,' pope says in Mosul
In a speech, the pope said that the Christian exodus in Iraq and the Middle East "does an incalculable harm" to the communities they leave behind, stressing that "fraternity is more durable than fratricide."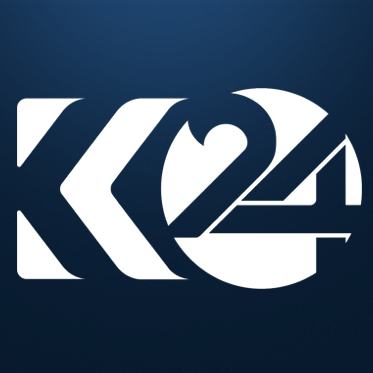 Halgurd Sherwani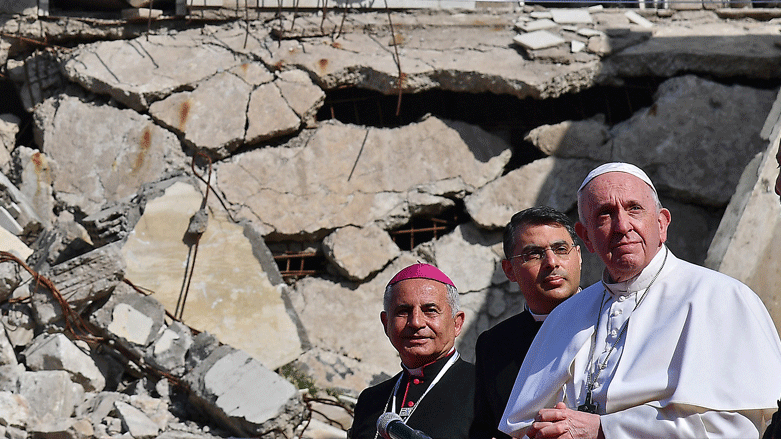 ERBIL (Kurdistan 24) – The mass departure of Christians from their communities in Iraq and throughout the Middle East does great harm to the societies they leave behind, Pope Francis said in a speech at the ruins of a Syriac-Chaldean church in Mosul on Sunday.
Following his visit to Kurdistan Region's capital Erbil early Sunday morning, the pontiff flew by helicopter to the northern Iraqi city of Mosul, where he prayed for the victims of war at the ruins of at the Syriac Catholic Church of the Immaculate Conception (al-Tahira-l-Kubra) in the ancient part of the city.
In a speech, the pope said that the Christian exodus in Iraq and the Middle East "does an incalculable harm" to the communities they leave behind, stressing that "fraternity is more durable than fratricide."
The event took place in Mosul's Old City, which was under control of the Islamic State group from 2014 until its liberation in 2017. The city witnessed devastating destruction at hands of the militants and during the fight to reclaim it.
Following his speech, the pontiff took a golf cart tour around the war-torn Old City along with his entourage before heading about 30 km east to Qaraqosh, a town in Nineveh Plain.
After his visit to the Plain, the pope is set to return to Kurdish capital, where he will hold a final Mass for nearly 10,000 attendees at Franso Hariri Stadium.
The Christian population in Iraq has fallen dramatically from about 1.5 million people in 2003, to fewer than 400,000 after the war against ISIS ended in 2017.
Editing by Joanne Stocker-Kelly