170,000 Iranian Kurds make their living as border couriers: UK govt report
Smuggled goods "include cigarettes, mobile phones, clothes, housewares, foodstuffs and livestock."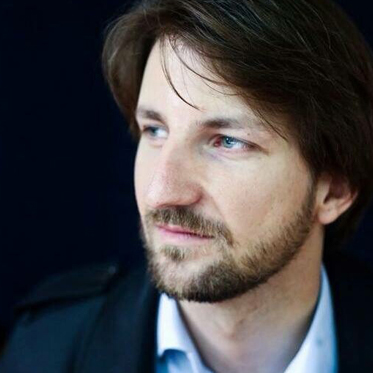 Wladimir van Wilgenburg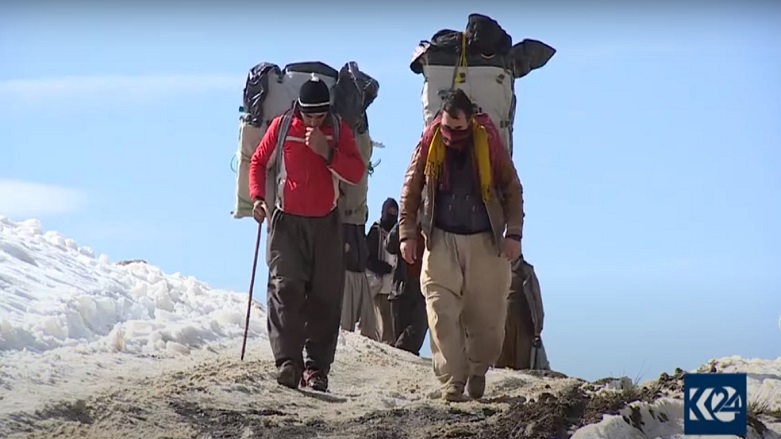 ERBIL (Kurdistan 24) – Exacerbated by limited employment opportunities and international sanctions, up to 170,000 Kurds from Iran make their living as border couriers, known as 'kolbars', by smuggling everyday goods, a report by the British government said on Wednesday.
Smuggled goods "include cigarettes, mobile phones, clothes, housewares, foodstuffs and livestock, using informal crossing routes across the mostly mountainous Iran-Iraq border in Kurdistan," the report said.
Smuggling across this border by locals living in those areas has been prevalent for decades and widely viewed in those areas as a form of trade in essential items.
"Some smuggling operations are run by organised criminal networks. Tighter US sanctions introduced in 2018 has brought people from big cities to the borders to work as kolbars," the report said.
Read More: Kurdish border courier dies near his hometown of Sardasht
The practice is considered smuggling and subject to prosecution.
"However, border officials, including the Revolutionary Guards (IRGC), have been known to ignore smuggling operations and are reported to be complicit and/or reliant on smuggled goods, not always illegal items themselves, but which international sanctions are making increasingly difficult for people to obtain or afford," the report said.
The report added that "legal commodities such as alcohol, weapons and illicit drugs, are also smuggled across the border making their movement a more dangerous, criminal activity. Evidence on the smuggling of political material is limited."
It also pointed out that thousands of kolbars are arrested each year. Moreover, it said that between 2020 and 2021, an estimated 370 kolbars were killed or injured by border guards.
It noted that injuries and deaths are often caused by the hazardous terrain on the steep sides of mountains along with poor weather conditions.
Read More: Iranian border guards kill, injure 3 couriers near Kurdistan border
According to the report, since 2016, Iranian authorities have become increasingly suspicious of and sensitive to Kurdish political activity.
"Those of Kurdish ethnicity are thus regarded with even greater suspicion than hitherto and are reasonably likely to be subjected to heightened scrutiny on return to Iran," it said.