Pro-Kurdish Televangelist Pat Robertson Dies at 93
Robertson warned that Trump's decision to turn over control of northeast Syria to Turkey could lose him "the mandate of heaven," very strong criticism for evangelical Christians, who constitute an important part of Trump's political base.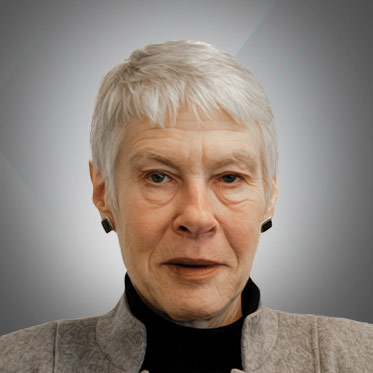 Laurie Mylroie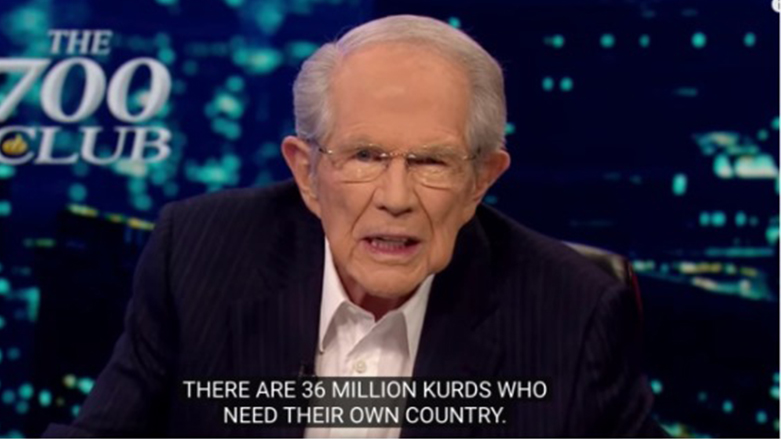 WASHINGTON DC, United States (Kurdistan 24) – Pat Robinson, a prominent, and extremely influential Christian broadcaster, passed away on Thursday at the age of 93.
Robertson, who founded the Christian Broadcasting Network (CBN), played a key role in ensuring continued U.S. support for the Kurds in northeast Syria. In October 2019, following a telephone conversation between U.S. President Donald Trump and Turkish President Recep Tayyip Erdogan, Trump announced that he was withdrawing U.S. forces from the area, and Turkey would, instead, maintain security there.
Robertson responded, warning that Trump could lose "the mandate of heaven." For evangelical Christians, who form a key part of Trump's political base, such language represented extremely strong criticism.
For Robertson, the central issue was the Kurds' religious tolerance, which Erdogan, whom he branded a "thug" and a "dictator" lacked. Indeed, as Robertson affirmed, "There are 36 million Kurds who need their own country," while he warned that Trump's decision would allow "the Christians and the Kurds to be massacred by the Turks."
"I believe, and I want to say this with great solemnity," he continued, "the president of the United States is in great danger of losing the mandate of heaven, if he permits this to happen."
Read More: Broad opposition to Trump on Syria, including Republicans and evangelical Christians
Senior Republican figures in Washington, including Senate Majority Leader Mitch McConnell (Kentucky), and Senators Lindsey Graham (South Carolina), Marco Rubio (Florida), and Patrick Toomey (Pennsylvania) also strongly criticized Trump's decision, and it was dropped.
Indeed, four years on, U.S. troops remain in northeast Syria, working with the Kurdish-led Syrian Democratic Forces to prevent a resurgent ISIS.
Religious Tolerance of Kurds
For Robertson, the key factor in his strong protest against Trump's decision was the Kurds' well-established religious tolerance, reported regularly in the State Department's annual reports on International Religious Freedom (IRF.)
The 2022 report, released last month, for example, repeatedly contrasted the tolerance that prevails in the Kurdistan Region with the intolerance in the Arab areas of Iraq, particularly that of the Iranian-backed Shi'a militias.
"Restrictions on freedom of religion [in Iraq] remained widespread outside the Iraqi Kurdistan Region (IKR)," while "Iraqi security forces (ISF) committed violence against and harassed members of minority groups," it stated.
"There were continued reports of societal violence by sectarian armed groups across the country, except in the IKR," the report added.
"Federal law [in Iraq] prohibits the practice of the Baha'i religion and even provides for a ten year prison sentence, although it is not enforced," the IRF report explained. By contrast, in the Kurdistan Region not only is the prohibition not enforced, the Kurdistan Regional Government (KRG) "recognizes the Baha'i faith as a religion."
Indeed, Amb. Sam Brownback, the State Department's Ambassador at Large for Religious Freedom whose office prepares the IRF reports, spoke to Kurdistan 24 earlier this year.
Brownback described the Kurdistan Region as "an island of stability in a sea of difficulties—in some instances, just sheer chaos."
Read More: Ambassador at Large for International Religious Freedom praises religious coexistence in the Kurdistan Region
Robertson was born in 1930 in rural Virginia, in the town of Lexington, in the foothills of the Blue Ridge mountains. His father, Absalom Willis Robertson, represented Virginia in Washington for 34 years, first as a member of the House of Representatives, from 1933 to 1946, and then as one of Virginia's two senators for another 20 years.
His mother, Gladys Churchill Willis, was a distant relative of the wartime British Prime Minister, Winston Churchill, as well as two U.S. presidents, William Henry Harrison and Benjamin Harrison.
Robertson absorbed politics from his father, while his mother "imbued him with religious faith," The New York Times said.
Robertson did try his hand in politics, attempting a run for the Republican presidential nomination in 1988, but he bowed out early in a contest won by George H. W. Bush, who had been vice-president under the previous president, Ronald Reagan.
Yet by 1994, Robertson had built a large and influential "entrepreneurial empire based on his Christian faith, encompassing a university, a law school, a cable channel with broad reach, and more," the Times wrote, and he "helped Republicans capture both houses of Congress in 1994" for the first time in four decades.
"At a press conference soon afterward," Bill Clinton, the newly Democratic president, who had assumed office in January 1993, "was pathetically reduced to declaring, 'the president is still relevant here,'" as Britain's Guardian newspaper wrote.
Ironically, "it was an act of terror that kickstarted" Clinton's "comeback," the Guardian said, referring to the April 19, 1995, bombing of the U.S. federal building in Oklahoma City.
Until 9/11, that attack, which killed 168 people, was the most lethal terrorist assault in U.S. history. Yet those involved, Timothy McVeigh and Terry Nichols, were arrested within two days of the blast, giving the Clinton administration an aura of competence that it had previously lacked and smoothing the way for Clinton's reelection and the rest of his presidency.