Human Rights Watch raises concerns over Turkish airstrikes killing civilians in Kurdistan Region
According to HRW, the Turkish army appeared to have failed to take adequate precautions to minimize civilian harm.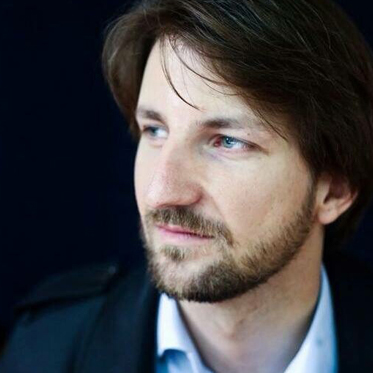 Wladimir van Wilgenburg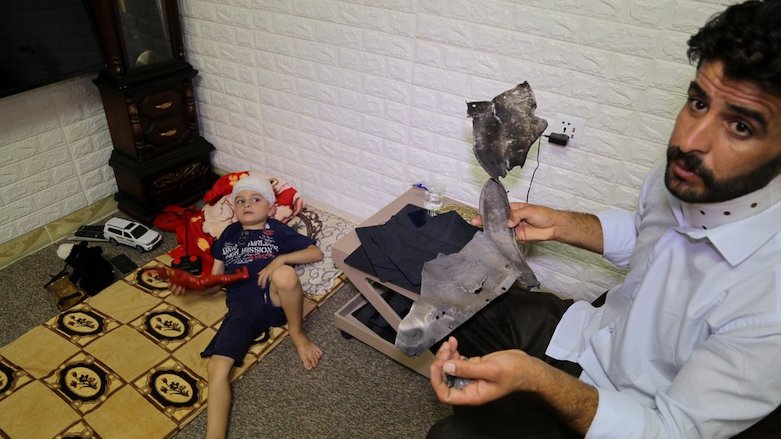 ERBIL (Kurdistan 24) – A Turkish military attack on an Iranian Kurdish armed group in the Kurdistan Region in late June 2020 failed to take adequate precautions to minimize civilian casualties, a Human Rights Watch (HRW) report said on Wednesday.
On June 25, a Turkish airstrike targeted the Kuna Masi resort in Sulaimani province's Sharbajer area. The mountainous area is a tourist attraction, which is heavily visited during the hot summer.
The Iranian opposition group, PJAK (Kurdistan Free Life Party), which is affiliated with the Kurdistan Workers' Party (PKK), earlier confirmed that one of its fighters had been killed in the Kuna Masi strike and three others injured.
According to HRW, the attack also wounded at least six civilians and damaged the popular water resort.
"The Turkish military strike on opposition fighters in a resort area seriously injured several civilians and could have harmed many more," Belkis Wille, HRW's senior crisis and conflict researcher, said in the report. "While the fighters were wrong to put the civilians at risk, Turkey also needs to take all practical precautions to limit harm to civilians."
Salar, a villager from Kuna Masi, told HRW that at the time of the attack, about 40 civilians had been at the water resort. Video footage shows at least one fragment landing in the pool right next to civilians.
According to the HRW report, the Turkish army appeared to have failed to take adequate precautions to minimize civilian harm, "nor to have established whether predictable civilian harm would outweigh the concrete and direct military advantage it anticipated from the attack, making the attack unlawfully disproportionate."
However, the US-based organization also added that "PJAK fighters also endangered civilians by their presence in the populated area."
On June 15, Turkish warplanes launched Ankara's latest offensive, with intensive airstrikes against alleged PKK targets in vast areas of the Kurdistan Region, including Sinjar (Shingal), Qandil, Karacak, Zap, Avasin-Basyan, and Hakurk, as part of a military operation that Ankara calls "Operation Eagle Claw."
In a June 26 statement, the Turkish Defense Ministry denied that there had been any civilian casualties since the beginning of the new assault.
Also, during a press conference on July 15, Turkish consul in Erbil Hakan Karacay claimed that Turkey has "never targeted any civilian people."
However, Christian Peacemaker Teams-Iraqi Kurdistan (CPT-IK), an international human rights organization monitoring the impact of Turkish military operations on civilian lives since 2017, confirmed HRW's concerns in a press statement and said at least six civilians were killed in the operations.
Furthermore, Dindar Zebari, the Kurdistan Regional Government's (KRG) Coordinator for International Advocacy, also confirmed to HRW that between June 16 to 26 at least five civilians and dozens more were wounded in Turkish attacks. The airstrikes also destroyed property and civilian infrastructure.
Therefore, HRW said Turkey should conduct an impartial investigation to establish if the attacks were lawful and compensate victims of any unlawful attacks.
On Dec. 28, 2011, Turkish airstrikes killed 34 civilians in Sirnak province in the "Roboski massacre" on the border with the Kurdistan Region. However, despite investigations, no one was prosecuted.
"In the Roboski case, the government wanted to calm down the outrage by providing the families a lot of money," Kerem Schamberger, a research associate at the Institute for Communication Science and Media Research of the Ludwig Maximilian University of Munich, told Kurdistan 24.
"They wanted to buy their silence. But they refused and said that they don't want money, but justice and that money can't bring back their children."
Therefore, Schamberger doubted that Turkey would compensate the civilian victims of the Turkish airstrikes. "They even deny having bombed civilians. They just say this is part of our 'battle against terrorism' and that they only target terrorists. So they see these civilians also as terrorists."
Editing by Karzan Sulaivany