Israeli minister calls for Kurdish statehood
Israeli Justice Minister, Ayelet Shaked called for the establishment of an independent Kurdish state during the ninth Annual International INSS Conference in Israel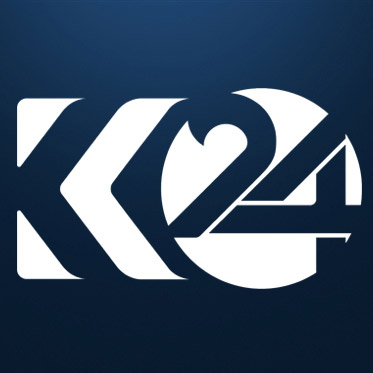 Kurdistan 24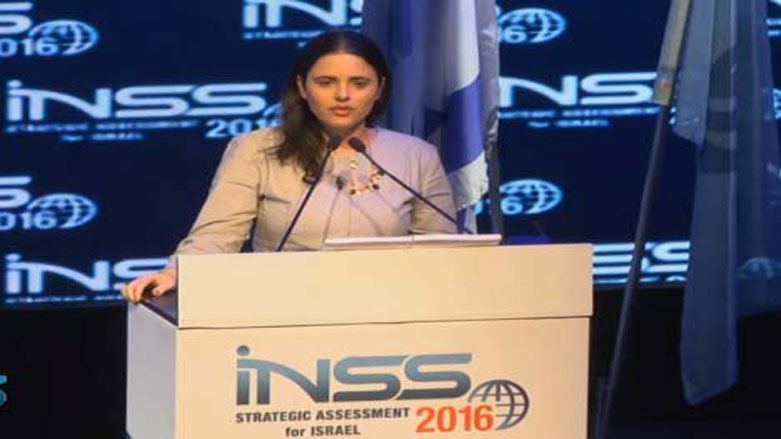 ERBIL, Kurdistan Region (K24) - On Tuesday, Israeli Justice Minister, Ayelet Shaked called for the establishment of an independent Kurdish state during the ninth annual International INSS Conference in Israel.
The Institute for National Security Studies (INSS) is an independent research and policy institute affiliated with Tel Aviv University. INSS produces research about the most pressing issues concerning Israel's national security and that of the wider Middle East. This year's theme was entitled "Changing Rules of the Game?" and primarily focused on international security. The Eretz Israel (Land of Israel) Museum in Tel Aviv hosted the two-day event.
Shaked endorsed the right of the Kurdish people to have an independent state, declaring, "We [the State of Israel] must openly call for the establishment of a Kurdish state that separates Iran from Turkey, one which will be friendly towards Israel," The Times of Israel reported.
Shaked stressed the importance of cooperation between Kurds and Israel, mentioning that Kurds are an ancient, democratic, and peaceful nation that share a great deal of history with the Jewish people. Noteworthy, Shaked also expressed support for Kurdish independence last year.
Wladimir van Wilgenburg, a Middle East Analyst for the Jamestown Foundation and freelance journalist specializing in Kurdish affairs, discussed recent Kurdish issues on a panel entitled "A New Regional Order?"
Van Wilgenburg argued that international recognition is essential for Kurds, additionally pointing out that the major problem regarding Kurdish independence is that Kurdistan's territory is landlocked.
The continuous victories of the Peshmerga forces against the Islamic State (IS) was another topic of discussion throughout the conference.
Maj. Gen. (ret.) Amos Yadlin, Executive Director for INSS and former Israeli Defense Forces (IDF) Chief of Military Intelligence, highlighted that Kurds were the only force fighting IS as their highest priority.
General John Robert Allen, the former Special U.S. Presidential Envoy for the Global Coalition to Counter ISIL, said during the conference, "Kurds have been magnificent, they are terrific fighters taking back 95 percent of their territory."
Justice Minister Shaked is not the only Israeli leader to voice support for an independent Kurdistan. In June 2014, former Israeli President, Shimon Peres, in an official meeting with U.S. President Barack Obama at the White House, expressed that it was time to recognize a Kurdish state.
Earlier that year, Prime Minister of Israel, Benjamin Netanyahu remarked at that year's INSS conference, "With respect to the Kurds, they are a warrior nation that is politically moderate, has proven they can be politically committed, and is worthy of statehood."
(Reporting by Ehsan Mamakani; Editing by Benjamin Kweskin)