Turkey's pro-Kurdish party elects co-chairs amid continued state crackdown
Turkey's opposition Peoples' Democratic Party (HDP) announced on Friday the election of its two co-chairs following the 4th Ordinary Congress in Turkey's capital of Ankara.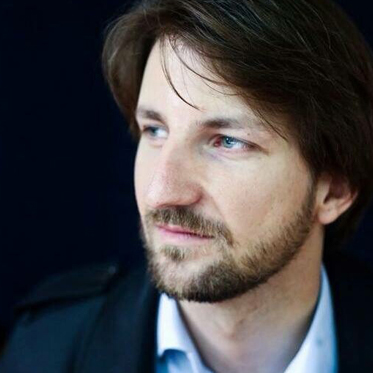 Wladimir van Wilgenburg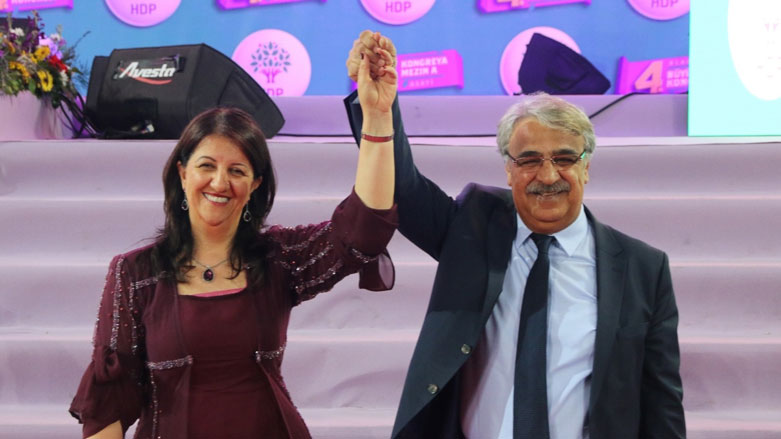 ERBIL (Kurdistan 24) – Turkey's opposition Peoples' Democratic Party (HDP) announced on Friday the election of its two co-chairs following the 4th Ordinary Congress in Ankara amid the Turkish government's continued crackdown against the pro-Kurdish party.
Following elections held at the congress, Pervin Buldan and Mithat Sancar were elected unanimously as the party's co-chairs along with the Party Assembly with 836 votes from the 1018 delegates that participated.
Re-elected during the convention, Buldan is a Kurd from Hakkari and has been HDP's co-chair since February 2018. Sancar is a native Arabic speaker from Mardin and replaced Turkish native Sezai Temelli as the party's new male co-chair.
Around one hundred international participants and thousands of guests joined the congress, the HDP said, adding that 30,000 people were present.
In a message that was read at the congress, Kurdistan Region Prime Minister Masrour Barzani congratulated the new co-chairs and wished them success.
The Turkish government has led a years-long crackdown against the HDP. Under President Recep Tayyip Erdogan's rule, Ankara has deposed and arrested dozens of elected mayors who are HDP members.
Erdogan's government has ordered the seizure of over 38 HDP municipalities and replaced their top officials with his trustees. Twenty-three mayors are still in detention, and over a dozen lawmakers are either in prison or ousted from the Turkish Parliament.
At the same time, HDP's charismatic former co-chair Selahattin Demirtas is still behind bars.
"Our captains have been arrested, alongside our senior crew," read a letter from Demirtas and another jailed former co-chair, Figen Yüsekdağ. A representative relayed the two leaders' message to the gathering, and HDP published an English version on its website.
"It's you, the younger ones among us, who have taught us resistance," the statement continued, "But what they don't know is that the passengers of this ship are of tremendous resilience, and each is stronger than the next."
In her opening speech at the convention, HDP co-chair Buldan said: "Thousands of our friends have been taken hostage, but we have become millions."
"They invaded Northern Syria and Afrin to prevent Syrian peace and Kurdish democratic representation in Syria," she added, referring to Turkey's successive military incursions into northern parts of Syria against a Kurdish-led administration.
"And as they plundered and invaded Syrian territory with tanks, on this side of the border, they invaded the municipalities with their trustees," Buldan stated.
"All they know is political theft. They say, "Kurds cannot choose, Kurds cannot rule." But whatever they do; Kurds will continue to vote for their own representatives and rule their own cities! And not just the municipalities, we are determined to govern this country and we are coming!"
Temelli said during his farewell speech said that the HDP resisted "against an authoritarian government which launched an operation to crush the Kurds."
"Although our path is long and challenging, our resistance is young. Although our path is full of obstacles, our belief is strong. With these sentiments, I greet each and every one of you. Even though saying farewell is always sad, it also keeps the enthusiasm of new beginnings in its heart," the departing co-chair said according to an excerpt of his words released by HDP.
The HDP congress hosted delegates from all over the world, including 30 representatives of Middle Eastern political parties and women's organizations. There were also representatives of Kurdish parties from the Kurdistan Region.
The congress also hosted Parliamentary Assembly of the Council of Europe United Left Group Chairman Tiny Kox, Palestinian People's Liberation Front member Leila Khalid, Swedish Social Democratic Party Member of Parliament Kadir Kasırga, and President of the European Free Alliance Lorena Lopez de Lacalle as guest speakers.
Editing by Kosar Nawzad