US commission calls on Washington to pressure Turkey to leave Syria
The official US commission charged with monitoring international religious freedoms has called on the US government to pressure Turkey to leave Syria due to its human rights violations against religious minorities in multiple areas such as the Kurdish-majority region of Afrin.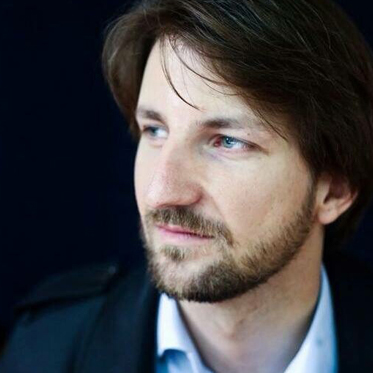 Wladimir van Wilgenburg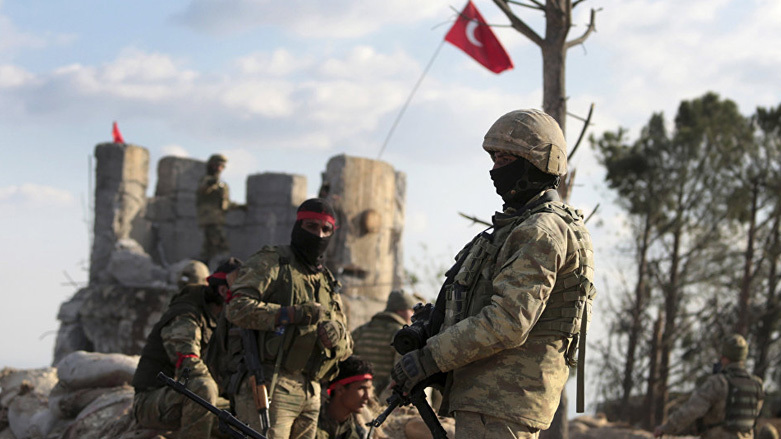 ERBIL (Kurdistan 24) - The official US commission charged with monitoring international religious freedoms has called on the US government to pressure Turkey to leave Syria due to its human rights violations against religious minorities in multiple areas such as the Kurdish-majority region of Afrin.
The US Commission on International Religious Freedom (USCIRF), in its annual report on Tuesday, called on Washington to "exert significant pressure on Turkey to provide a timeline for its withdrawal from Syria."
The report also said that the US should ensure "that neither its military nor FSA allies expand their area of control in northeast Syria, carry out religious and ethnic cleansing of that area, or otherwise abuse the rights of vulnerable religious and ethnic minorities there."
Last week, the USCIRF previously condemned the resettlement of families of Turkish-backed fighters into northeastern Syria, leading to the ethnic "cleansing of Yezidis (Ezidis) and others," and called on both Turkish and Turkish-backed Syrian opposition fighters to withdraw.
The report explained that the Turkish military intervention of October 2019 led to the "displacement of some ethnic and religious communities from a so-called 'safe zone' that Turkey established with its Free Syrian Army (FSA) allies."
"These events also raised fears that the Turkish government had begun to move Syrian refugees en masse—many originally from other parts of Syria—into this occupation zone in the sort of forced religious, ethnic, and cultural replacement that it oversaw in Afrin in 2018."
The report, on the other hand, praised the local Kurdish-backed Autonomous Administration of North and East Syria (AANES) for continuing "to uphold its commitment to providing for a relatively high degree of religious freedom and other civil rights in areas under its authority."
USCIRF Vice Chair Nadine Maenza told Kurdistan 24, "When Turkey invaded, they pushed out Kurds, Christians, Yazidis and others out of the border area and are now bringing in refugees from other parts of Syria - suggesting the sort of forced religious, ethnic, and cultural replacement that it enforced in Afrin in 2018."
"They are governing in the exact opposite way of AANES," she added.
The USCIRF is an independent entity that makes non-binding foreign policy recommendations to the president, the Secretary of State, and Congress intended to deter religious persecution and promote freedom of religion and belief.
"Unlike the State Department, we don't consider the bilateral relationship with other countries," Maenza said, explaining that the commission is "focused on religious freedom."
"In dealing with countries that are allies like Saudi Arabia, Egypt, India, and Turkey," she said, the commission's independence was crucial to "calling out religious freedom conditions without regard to other factors."
In November, Maenza also visited northeastern Syria in a non-official capacity to see the situation on the ground for herself.
"I first heard about the Autonomous Administration when I joined USCIRF. They have long been proponents and acknowledged the remarkable religious freedom conditions, especially considering the ongoing conflict in Syria," she said, adding, "The USCIRF also recommends that the US expand engagement and support for AANES and remove sanctions from the area they govern."
Although the Syrian Democratic Council (SDC), the political umbrella of the Syrian Democratic Forces (SDF), applied for a US Treasury Department Office of Foreign Asset Control (OFAC) waiver years ago, this has not happened despite the close and ongoing US-SDF cooperation in the fight against the Islamic State.
As a result, US companies cannot invest in northeastern Syria and the SDC cannot spend money in Washington.
Sinam Mohamad, the SDC's representative in Washington, told Kurdistan 24 that the UCIRF condemnation against Turkey and Turkish-backed groups for their human rights violations against religious and ethnic minorities in northern Syria is significant.
"It's very important, because what earlier happened and what is still going on in Afrin since 2018 is also the same what is now happening in Ras al-Ain (Serikaniye) since October 2019. Turkish-backed groups have also destroyed Yezidi holy places in Afrin."
According to a local Northpress News Agency report on Sunday, nine Ezidi shrines have been destroyed so far by Turkish-backed groups in Afrin. Experts fear that the religious minority could go extinct in Syria as a result of the war and emigration from Syria.
Read More: Experts warn that Syria's Yezidi minority is close to extinction
The United Nations Commission of Inquiry on Syria in March also confirmed that the threat of the Turkish-backed groups led to the displacement of Ezidis near Serekaniye.
Multiple human rights organizations and media outlets have documented a large number claims that, since the occupation of Afrin began, Turkish-backed armed groups have regularly committed various violations and war crimes, primary among them ethnic cleansing, kidnapping, extortion, murder, rape, and the looting and destruction of property.
In February 2019, the United Nations' Independent International Commission of Inquiry on Syria released a report charging that armed groups in Afrin were guilty of war crimes including "hostage-taking, cruel treatment, torture, and pillage." It stated that "the most common violations perpetrated in Afrin involved frequent abductions by armed groups and criminal gangs."
Read More: UN report suggests Turkish-backed groups commit war crimes in Afrin
As recently as early March of this year, the commission again released evidence that it had found reasonable grounds to believe that the militias "perpetrated the war crime of murder and repeatedly committed the war crime of pillaging, further seriously contravening the right to enjoyment of possessions and property."
Currently, over 100,000 residents are still estimated to be in the area, living under the harsh security and economic conditions that they have faced since Turkey took control of the Kurdish-majority region.
Also on Tuesday, at least 40 civilians lost their lives, including 12 children, and dozens more wounded as the blast from a truck bomb ripped through a popular market in Afrin.
Read More: Oil truck bombing in Syria's Afrin kills at least 40, including 12 children
Local activists told Kurdistan 24 that Turkish-backed groups were behind the bombing, but Ankara's state-run media outlets blamed the Kurdish People's Protection Units (YPG).
The SDC's Mohamad added that the UCIRF acknowledging such human right violations against minorities could help build international pressure for Turkey to withdraw from areas it occupied since 2018, such as Afrin, Tal Abyad and Serkaniye could.
"I think the UCIRF should reach out to the United Nations and the US government to end the Turkish occupation," she said. "The only place where there was religious freedom in Syria was in Afrin (and in all other) administration areas of the Northeast Syria region."
Editing by John J. Catherine