French Kurdish journalist injured in Nagorno-Karabakh conflict
The French Kurdish Le Monde reporter, Allan Kaval, was seriously injured on Thursday, while covering the Nagorno-Karabakh conflict between Azerbaijan and Armenia.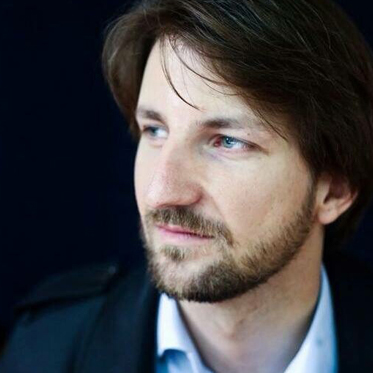 Wladimir van Wilgenburg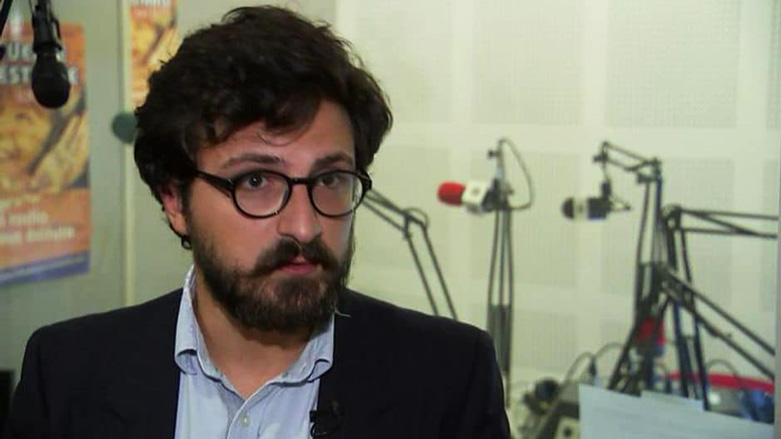 ERBIL (Kurdistan 24) – The French Kurdish Le Monde reporter, Allan Kaval, was seriously injured on Thursday, while covering the Nagorno-Karabakh conflict between Azerbaijan and Armenia.
The Committee to Protect Journalists (CPJ), citing media reports, said Kaval and three other journalists were injured, as Azeri forces shelled the town of Khojavend, known locally as Martuni, in the break-away Nagorno-Karabakh region of Azerbaijan.
Kaval underwent surgery in a hospital in Stepanakert, the capital of Nagorno-Karabakh, and was in critical condition on Thursday afternoon, but is now stable, according to Hermine Virabyan, the French journalists' "fixer," who spoke to CPJ in a phone interview.
Rafael Charles Yaghobzadeh, a Le Monde photojournalist, underwent surgery in Martuni and is also in stable condition, Virabyan told CPJ.
The Le Monde journalists were standing next to a car marked "Press" at the time of the shelling, Virabyan said, while French President Emmanuel Macron announced that France was preparing a plane to repatriate the journalists, Le Monde reported.
Kaval, whose father is the Kurdish academic, Musa Kaval, and whose mother is French, has reported on the Kurdish issue and the war against ISIS in northeastern Syria and Iraq, including the Kurdistan region of Iraq.
Vager Saadullah, a former journalist, wrote on that he was very saddened to learn that his friend, Allan Kaval, had been seriously injured.
"I worked with him covering several Peshmerga operations against ISIS," Saadullah tweeted. "He is a very brave man and a professional journalist. I wish him a speedy recovery!"
The Armenian government blamed Azerbaijan for the attack, while, Azerbaijan blamed the Armenian government for facilitating journalists' travel into the area, saying it put them at risk.
Two Armenian journalists, Sevak Vardumyan, a correspondent for the 24 News broadcaster, and Aram Grigoryan, a camera operator for broadcaster Armenia TV, were also injured in the shelling, CPJ report reported.
Russian journalist Dmitriy Yelovskiy, from the Russian liberal broadcaster Dozhd, was also near the Le Monde journalists, when the attack happened, but he did not sustain any injuries.
For its part, Azerbaijan denied that it had deliberately targeted members of the press.
Nagorno-Karabakh is a predominantly Armenian-populated region, but it is located within Azerbaijan and is internationally recognized as part of Azerbaijan.
The area declared independence in January 1992, following the break-up of the Soviet Union, of which Armenia and Azerbaijan were a part.
Following the declaration, 30,000 died in a conflict between the two nations over the region. They agreed on a ceasefire in 1994 but were never able to reach a final settlement. As a result, clashes have periodically broken out in areas near Nagorno-Karabakh and the Azerbaijani-Armenian border.
Fighting between the two countries began again on Sept. 27, with Turkey supporting Azeri forces and Russia backing Armenia.
The presidents of France, Russia, and the US on Thursday called for a return to the 1994 ceasefire, but Turkey, Azerbaijan's main ally, rejected the ceasefire proposal and called instead on Armenia to withdraw from the Nagorno-Karabakh region.
On Friday, Armenia said it's ready for renewed ceasefire talks, but so far Azerbaijan has not been willing to commit to one.
Editing by Laurie Mylroie and John J. Catherine