US avoids confronting Iran on nuclear issues, rocket attacks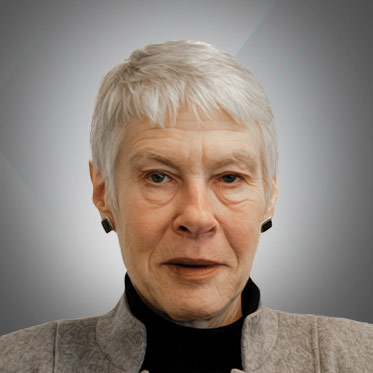 Laurie Mylroie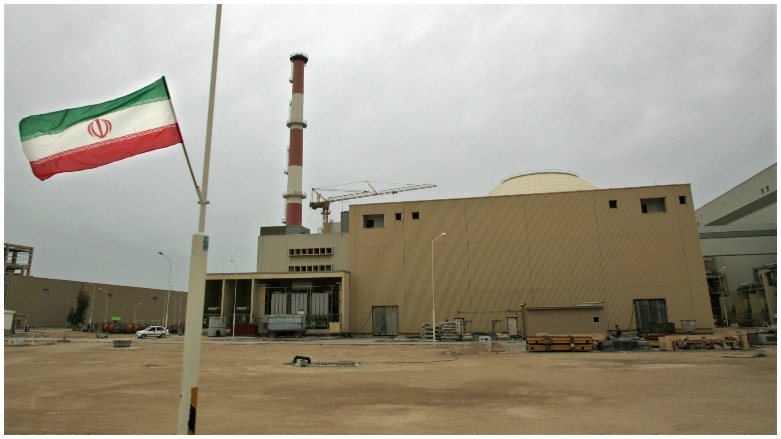 WASHINGTON DC, United States (Kurdistan24) – Despite a belligerent Iranian position on the nuclear issue and Monday's rocket attack on the US embassy in Baghdad, Spokespersons at the White House, State Department, and Pentagon all avoided criticism of Iran.
Read More: Rocket attack on US embassy in Baghdad
In essence, the administration's response to Iran's aggressive words and deeds has been to reaffirm its commitment to the policy it established last week, when it accepted an invitation from the European Union (EU) to resume talks with Iran on reviving the 2015 nuclear deal, formally known as the Joint Comprehensive Plan of Action (JCPOA.)
However, there was one subtle—but significant—change. In discussing last Monday's rocket attack on the base of the US-led anti-ISIS Coalition in Erbil, State Department Spokesperson Ned Price said on Feb. 21, "There will be consequences for any group responsible for this attack" (emphasis added.)
That was tantamount to an invitation to Tehran to continue to attack US facilities through its proxies. After all, if the only party to be held responsible would be some "group," why should Iran desist?
On Monday, however, Price made clear that the US would hold Iran responsible for the hostile actions of its proxies in Iraq.
Iran Further Reduces Cooperation under Nuclear Deal
Over the weekend, the head of the International Atomic Energy Agency (IAEA), Rafael Grossi, visited Tehran ahead of a deadline imposed by Iran's parliament, after which Iran would cease cooperation with the IAEA under the terms of the JCPOA.
Last December, the parliament passed a law calling for an end to such cooperation on Feb. 23—unless the US lifted its economic sanctions.
During Grossi's visit, Tehran agreed to continue working with the IAEA, but at a reduced level. Regular inspections would still be conducted at Iran's declared nuclear sites. But Iran will no longer allow snap inspections of any undeclared sites.
In addition, over the next three months, recordings from cameras monitoring declared sites will not be released to the IAEA, unless the US lifts sanctions.
Grossi sought to make the best of a difficult situation, saying the agreement would allow the "necessary degree of monitoring and verification work," but there will be "things we lose."
In addition, on Monday, Iran's Supreme Leader, Ayatollah Ali Khamenei, made an ominous statement, proclaiming, "Iran will not remain limited to [uranium] enrichment of 20%"—a threshold it announced in January, which itself is significantly higher than what the JCPOA allows.
Instead, "there is the possibility of increasing enrichment up to 60%, in accordance with the country's needs," Khamenei affirmed, even as he disavowed any intent to produce nuclear weapons,
Non-confrontational US Response
White House Spokesperson, Jen Psaki, was asked at Monday's press briefing to respond to Iran's latest two moves.
The essence of her answer was that they made no difference. Regarding Iran's increased limitations on the IAEA's work, she suggested that question was properly addressed to the IAEA.
Asked about Khamenei's statement about increased uranium enrichment, she dismissed it as insignificant.
"Iran is a long way from compliance" with the JCPOA "and that hasn't changed," she stated.
Psaki repeated the position that the administration established last week, when it accepted the EU's invitation to resume talks with Iran.
"We're waiting, " she said. "The Europeans are waiting to hear Iran's reply to their invitation to have a conversation. So that's the state we're sitting at, at this point in time."
Iran has yet to respond formally to that invitation. On Saturday, Iran's Deputy Foreign Minister Abbas Araqchi said that Iran was "studying" it and "consulting with our partners, including Russia and China, and we will respond to this proposal in the future."
"However," Araqchi continued, "we believe a US return to the nuclear accord does not require a meeting, and the only way for it is to lift the sanctions."
The Biden administration, however, has said it will not lift sanctions, until Iran first comes into compliance with the JCPOA.
Not surprisingly, State Department Spokesperson, Ned Price expressed the same position as Psaki. Asked about Khamenei's statement, he affirmed: "We are not going to respond in specific terms to hypotheticals, to posturing."
"What we are going to do is to reaffirm the proposition that is on the table: a meeting "with the Iranians to hash out these difficult, complex questions."
Rocket Attacks: Still Waiting for Results of Investigation
Monday's rocket attack on the US embassy in Baghdad marked the third such assault in eight days, starting with last Monday's attack on the base of the anti-ISIS Coalition in Erbil.
Administration officials continued to adhere to the line they adopted last week. They are waiting for the results of the investigation. However, there was one significant shift.
Last Thursday, in discussing the possible US response to the attack on Erbil, Ned Price had said, "There will be consequences for any group responsible for this attack" (emphasis added.)
On Monday, he stated, "We will hold Iran responsible for the actions of its proxies that attack Americans (emphasis added.)
That is a major difference. Otherwise, both Price and the Pentagon Spokesperson, John Kirby, articulated the same position as they had after the rocket attack on Erbil.
Asked on Monday for an update on the investigation into the Erbil attack, Price had none. Asked about a potential Iranian role, he replied, "I wouldn't want to get ahead of the investigation."
Kirby spoke similarly. He was asked on Monday about the rocket attack in Erbil and the attack on the US embassy and whether the same groups that had previously attacked US targets in Iraq were responsible.
Kirby replied, "Certainly, we have seen attacks in the past from Shi'a-backed militias operating inside Iraq," but "I don't know of any attribution for the one in Erbil," and "as for the recent attack, again I don't have any attribution on that either."
Behnam Ben Taleblu, senior fellow at the Foundation for Defense of Democracies, expressed his concerns about the weak US response to Kurdistan 24.
"These attacks are not born out of a strategic vacuum, Taleblu said. "They are part of revolutionary Iran's proxy strategy to use cut-outs to evict America from the region."
"The greater indifference Washington signals to these attacks, the more likely they are to continue," he warned. "If Washington thinks dragging its feet on assigning blame on Iran and its proxies for these rocket attacks will help improve the US negotiating position vis-a-vis Tehran on the nuclear file, they are sorely mistaken."
Editing by John J. Catherine