Iraqi, Peshmerga officials meet to enhance security in disputed territories, along borders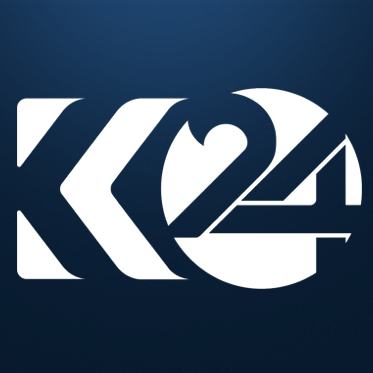 Mustafa Shilani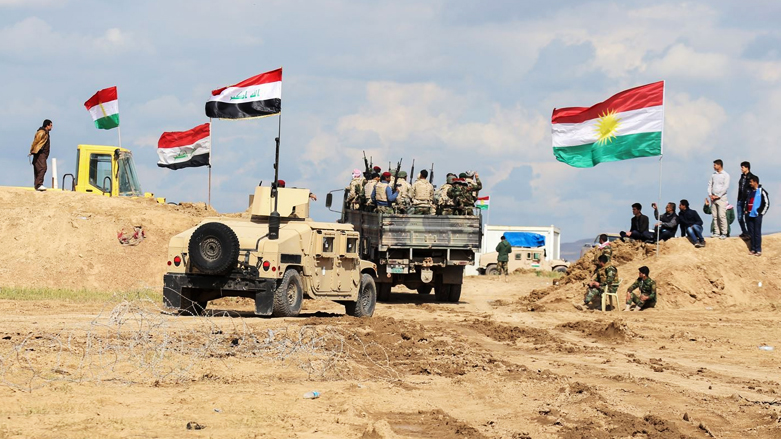 ERBIL (Kurdistan 24) – Top officials from Iraq's Ministry of Interior discussed common security issues between the federal government in Baghdad and the autonomous Kurdistan Region with a high-level Kurdish delegation in Baghdad on Thursday.
According to a statement from the office of Interior Minister Othman al-Ghanimi, those participating in the meeting primarily focused on the topics of security coordination between federal and regional forces in Iraq's disputed territories where ISIS activity continues as well as the important part Kurdish forces have played in guarding Iraq's national borders that are within the Kurdistan Region.
They spoke about details of a current joint plan to enhance security in such border areas, supporting the joint forces with enhanced equipment including the installation of thermal cameras along national frontiers.
Ghanimi stressed that the Kurdistan Region's border guard forces have played a major role in curbing the activity of ISIS and other terrorist organizations by limiting their members' movements in and out of the embattled Middle Eastern nation.
The Kurdish delegation, led by Secretary-General of the Ministry of Peshmerga Affairs Jabbar Yawar, expressed thanks and appreciation to Ghanimi for his interest in supporting bolstered cooperation and communication between various security agencies to achieve stability.
Most notable is the new plan in territories disputed by Baghdad and Erbil, where ISIS militants have exploited security gaps between federal and regional forces.
In a harsh response to the Kurdistan Region's 2017 independence referendum, Iraqi forces and Iranian-backed militias of the Popular Mobilization Forces (PMF) pushed Peshmerga from the disputed territories. Since then, the areas have suffered from a lack of unified military strategy across large tracts of land ranging from Khanaqin in central Diyala province to Kirkuk and northward to multiple areas surrounding Mosul.
Senior officials in the Kurdistan Region have repeatedly warned that ISIS has already begun to regroup and have urged Baghdad to increase coordination with Peshmerga to track down remnants of the terrorist organization.
In late May, Iraqi Joint Operations Command stated that it would establish a joint security coordination center between the army and the autonomous Kurdistan Region's Peshmerga in Kirkuk.
Read More: Peshmerga and Iraqi army to establish joint coordination center in Kirkuk after success in Diyala
The joint endeavor was the first conducted after the establishment of security cooperation centers in the areas, which have become hotbeds for ISIS activity following the group's 2017 territorial defeat in Iraq.
Read More: Peshmerga and Iraqi army begin joint monitoring of ISIS in disputed territories
Editing by John J. Catherine