Hip-hop dancers in Erbil aim to unite all four parts of Kurdistan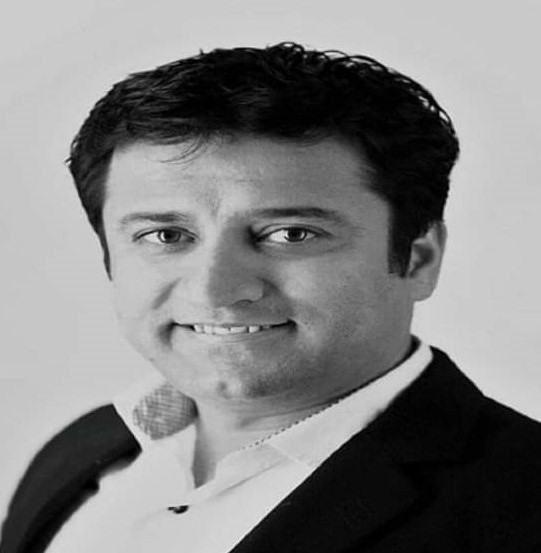 Goran Sabah Ghafour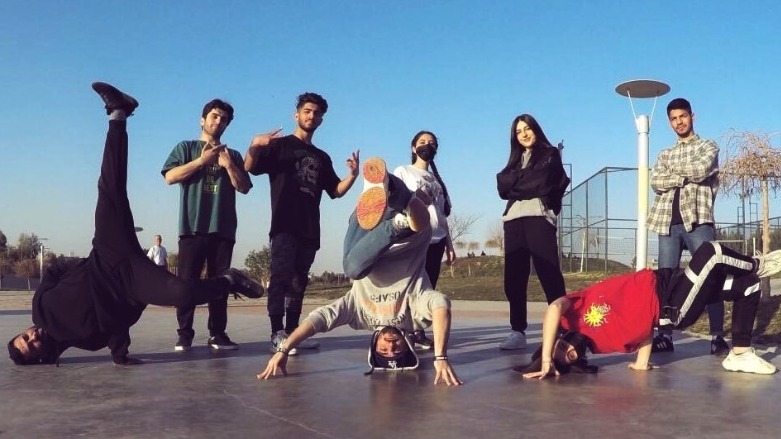 Kurd Dance, a hip-hop dancing group based in Erbil, has members from all four parts of Kurdistan and they say they're all trying to unite the land of their nation through art and peace.
Awat Ghafour, the two-time champion of Iraq's Hip-Hop Bound competition, founded Kurd Dance in 2020. First, he began with a just couple of them, but now his group boasts 12 males and four female members, from various cities and towns of Iraq, Iran, Syria, and Turkey.
Ghafour is delighted to have dancers from other ethnic groups too. "Our message is peace; dance is for all," he tells Kurdistan 24, making a point to mention that ethnic Arab and western dancers often join them.
Kurd Dance, he explains, exists to encourage young dancers with a group that supports each other, a group to help break through obstacles.
"Although many people like what we do, still there are others who dislike western dancing."
When he heard some young people felt they had to quit dancing for various social reasons, Ghafour thought of a way to bring them back. "Kurd Dance was born to give young dancers fresh hope, a new start."
His organization teaches young talent for free, but candidates should be proficient in certain important moves. Once passing their assessment, they become new members and start training with more experienced dancers.
Kurd Dance members train together twice a week and each member trains at home for at least two hours each day.
They work hard to make their dream true, to have all the dancers of Kurdistan perform on a big stage abroad. The group began the first step in realizing this goal in 2021 in an online international competition organized in the United States by the Break Free Company, in which Ghafour ranked 32nd among 100 other dancers.
His dance troupe has both indoor and outdoor training camps, but they usually train wherever they may feel comfortable. Now that the summer weather is extremely hot, for example, they train in Erbil's Peshmarga Park.
When he started developing his skills, Ghafour's family discouraged him from continuing, he says. "They did not want me to appear as a dancer due to negative stereotypes, but I did not give up. Now they support and encourage me."
"Hip-hop dance changed me into a different person. It taught me that an individual can make a difference, he continued. "I made a difference through changing the mindset of my family and people around me in regards to hip-hop dance."
Larisa, an active member, says she joined Kurd Dance to express her feeling; to be free. She trains harder and harder every day to achieve her dream of performing on an international stage.
In late 2019, a Netflix drama called "Skylines" featured Germany's Kurdish hip-hop scene and Kurdish identity abroad.
Read More: New Netflix production highlights Germany's Kurdish hip-hop scene and identity
Kurd Dance members have not been able so far to perform outside the Kurdistan Region and Iraq due to the coronavirus pandemic, but they have plans to do so when the time is right.
Kurd Dance has so far won two dance tournaments in Iraq. Most recently in 2020, when the American Academy, which is related to the American Voice, organized a hip-hop Competition in Baghdad, Ghafour won the title.
"That was a big thing for us, for Kurd Dance," he said.
Larisa, the female dancer, said, "Our society does not understand the language of dancing. We try to teach people this language so that they accept us. What we want from society is to respect and accept us as dancers."
Editing by John J. Catherine