New penalties for Russia: Central Bank sanctioned and Germany to send Ukraine arms
As outrage has risen against Moscow and admiration grown for the Ukrainians, three new measures were adopted to punish Russia further.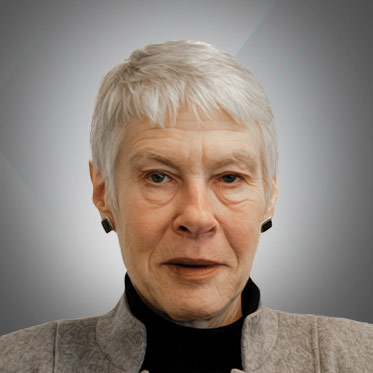 Laurie Mylroie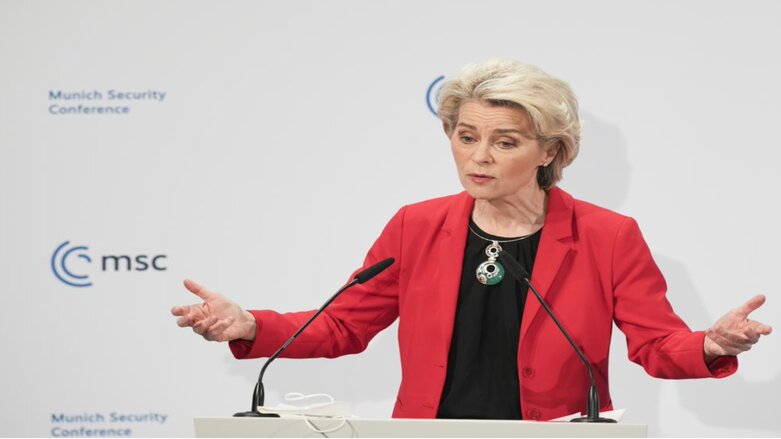 WASHINGTON DC (Kurdistan 24) – Russia's offensive against Ukraine, intended to be a breathtaking, blitzkrieg assault, has been significantly slowed by an impressive Ukrainian resistance, which has not only confounded the Russians but exceeded the opposition that US intelligence expected.
As outrage has risen against Moscow and admiration grown for the Ukrainians, three new measures were adopted to punish Russia further. They were, unusually, announced on a Saturday.
Sanctioning Russia's Central Bank, Cutting the System off from SWIFT
The greatest financial penalties Western countries could have imposed on Russia involved two measures. One was to sanction the central bank and prevent it from withdrawing Russian reserves held by Western financial institutions.
The other was to cut off Russian banks from the international system of financial transactions, known as SWIFT—the Society for Worldwide Interbank Financial Telecommunication.
Germany and Italy had opposed such measures because of their extensive trade with Russia, while Germany, in particular, is heavily dependent on imports from Russia for energy supplies. But, by Saturday, that opposition had disappeared.
"We, the leaders of the European Commission, France, Germany, Italy, the United Kingdom, Canada and the United States condemn Putin's war of choice and attacks on the sovereign nation and people of Ukraine," they said in a joint statement announcing the new measures.
The sanction on Russia's central bank is the more significant. Moscow has over "$640 billion in foreign exchange reserves," The Washington Post explained, "much of it held in the computers of Western central banks."
"The effort to freeze or quarantine that money is likely to put tremendous pressure on Russia" and "could lead to domestic turmoil, triggering a bank run, cratering the ruble and causing Russian businesses to panic," the Post said.
"Putin embarked on a path aiming to destroy Ukraine," European Commission President Ursula von der Leyen stated as the new measures were announced. "But what he is also doing, in fact, is destroying the future of his own country."
In addition, Saturday's joint statement announced that those countries were cutting off some Russian banks from the SWIFT financial transaction system.
It was unclear which Russian banks and how many would be cut off from SWIFT and even why the new measure did not apply to all Russian banks.
"We commit to ensuring that selected Russian banks are removed from the SWIFT messaging system," the joint statement said. "This will ensure that these banks are disconnected from the international financial system and harm their ability to operate globally."
German Arms for Ukraine
Until Saturday, Germany resisted providing Ukraine with arms or allowing other countries with German weapons to re-export them to Ukraine.
Instead, Berlin had offered to send 5,000 helmets to Ukraine—which the mayor of Kiev derided as "an absolute joke."
But that changed on Saturday when Germany's new Chancellor, Olaf Scholz, announced that his country would be sending Ukraine 1,000 anti-tank weapons and 500 Stinger anti-aircraft missiles.
The German decision followed a virtual donors' conference, hosted by the British Defense Secretary Ben Wallace on Friday evening, in which 28 countries pledged to provide arms for Ukraine.
In addition, Germany announced that it was joining other European countries in closing its airspace to Russian planes. Those countries that have already done so include Britain, Bulgaria, the Czech Republic, Estonia, Latvia, Lithuania, Moldova, Poland, Romania, and Slovenia.
More US Military Aid
On Saturday, US Secretary of State Antony Blinken issued a statement praising the Ukrainian resistance to Russian aggression while announcing additional military support for the embattled country.
"Today, as Ukraine fights with courage and pride against Russia's brutal and unprovoked assault," Blinken said, "I have authorized, pursuant to a delegation by the President, an unprecedented third Presidential Drawdown of up to $350 million for immediate support to Ukraine's defense," which will bring "the total security assistance the United States has committed to Ukraine over the past year to more than $1 billion."
The new aid will "help Ukraine address the armored, airborne, and other threats it is now facing," Blinken stated.