Zelensky visits Turkey, as Erdogan balances support for Ukraine's NATO bid with Continued Opposition to Sweden's
The Turkish leader appears to be balancing carefully between Washington and Moscow.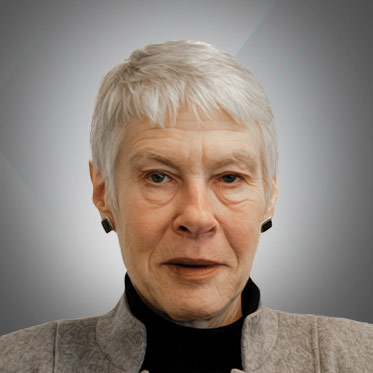 Laurie Mylroie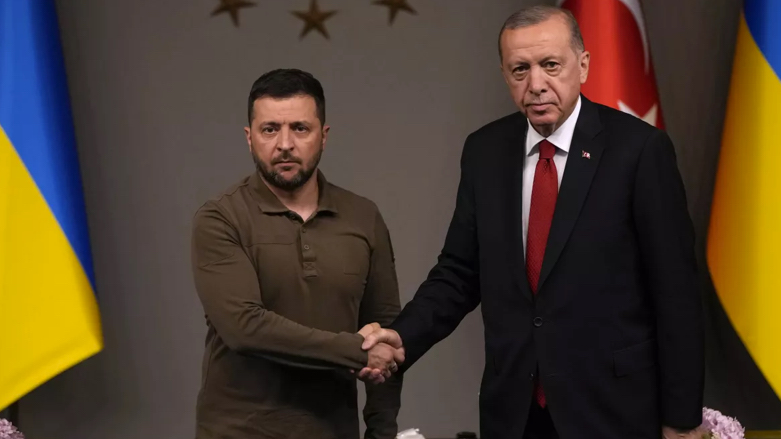 WASHINGTON DC, United States (Kurdistan 24) – Ukrainian President Volodymyr Zelensky met with Turkish President Recep Tayyip Erdogan on Friday in Istanbul to discuss a range of issues associated with Russia's assault on his country.
Zelensky's visit comes a week before NATO's annual summit, which will be held this year in Lithuania, from July 11 to 12.
Geography—Turkey's control of the Bosphorus and Dardanelles, the two straits that control access to the Mediterranean from the Black Sea—have helped to make Erdogan a major player on the world stage, given the war in Ukraine.
Erdogan Balances Opposition to Sweden Joining NATO with Support for Ukraine Joining NATO
Turkey has continued to oppose NATO membership for Sweden. That position was affirmed on Thursday, following a meeting between the Turkish and Swedish Foreign Ministers, hosted by NATO Secretary General Jens Stoltenberg.
Turkey has long charged that Sweden is too tolerant of the Kurdistan Workers' Party (PKK), which Ankara, along with the U.S. and many European countries, have labeled a terrorist group.
Sweden has tried to accommodate Turkey's complaints, but Ankara remains unyielding. In that regard, Erdogan was abetted by the latest incident of Quran burning, when a 37 year old Iraqi refugee, Salwan Momika, burnt pages of the Quran outside Stockholm's central mosque. According to the Associated Press, Momika, a Christian, had previously fought in a Christian unit of the Iranian-backed Popular Mobilization Forces.
As The New York Times suggested, "The act appeared aimed at derailing the NATO talks" on Sweden's accession, particularly as it "was carried out in front of a large mosque on one of Islam's most important holidays."
Following Thursday's meeting in Brussels, Hakan Fidan, Turkey's Foreign Minister, acknowledged that Sweden had changed its laws in a positive direction, but "the legislative changes now need to be reflected in practice."
In short, Turkey has not dropped its objection to Sweden joining NATO, even as the U.S and other NATO members are strongly promoting it.
Read More: U.S. Pushes for Sweden's Admission to NATO, as Turkey Continues to Balk
Indeed, on Friday, Erdogan affirmed Turkey's rejection of NATO membership for Sweden in significantly stronger terms than Fidan had.
In a television address, Erdogan stated, "Those who advise us should first reply to these questions frankly: How can Turkey trust a country where terrorists wander around on its streets?"
Moscow is certainly pleased by that position—and it is the background to Erdogan's endorsement of Ukraine's NATO membership. The Turkish leader appears to be balancing carefully between Washington and Moscow.
Renewing the Black Sea Grain Export Initiative
Ukraine is a major grain exporter and continuing those exports is important to Ukraine, as well as the entire world. If Ukraine's grain exports were to stop, a serious shortage in the global supply might well follow.
Erdogan was a key figure in mediating an earlier agreement between Russia and Ukraine that permitted Ukrainian grain exports through a "humanitarian corridor" in the Black Sea.
That agreement is set to expire on July 17, and Russia has said it will not renew the deal, because of the sanctions that the U.S. and Europe have imposed on it.
At a joint news conference with Zelensky on Friday, Erdogan announced that Russian President Vladimir Putin would visit Turkey in August, and he would press the issue then. He also suggested that he was likely to speak with Putin before then, and he would raise the issue in any such conversation.
For the U.S. and Europe, the war in Ukraine is the top national security issue. As CIA Director William Burns explained on July 1 at a major conference in Britain, "The most immediate and acute challenge to international order today is Vladimir Putin's full-scale invasion of Ukraine."