'There is an oasis of freedom and democracy in this region,' says former UK PM Boris Johnson
"I feel a solidarity with the Kurds and with your struggle. You then went on to overcome that enemy. You won. I want to thank you again for your heroism, the heroism of the Peshmerga," said Johnson.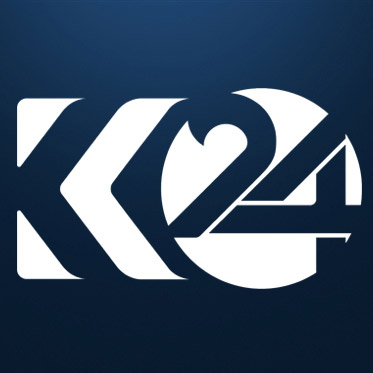 Kurdistan 24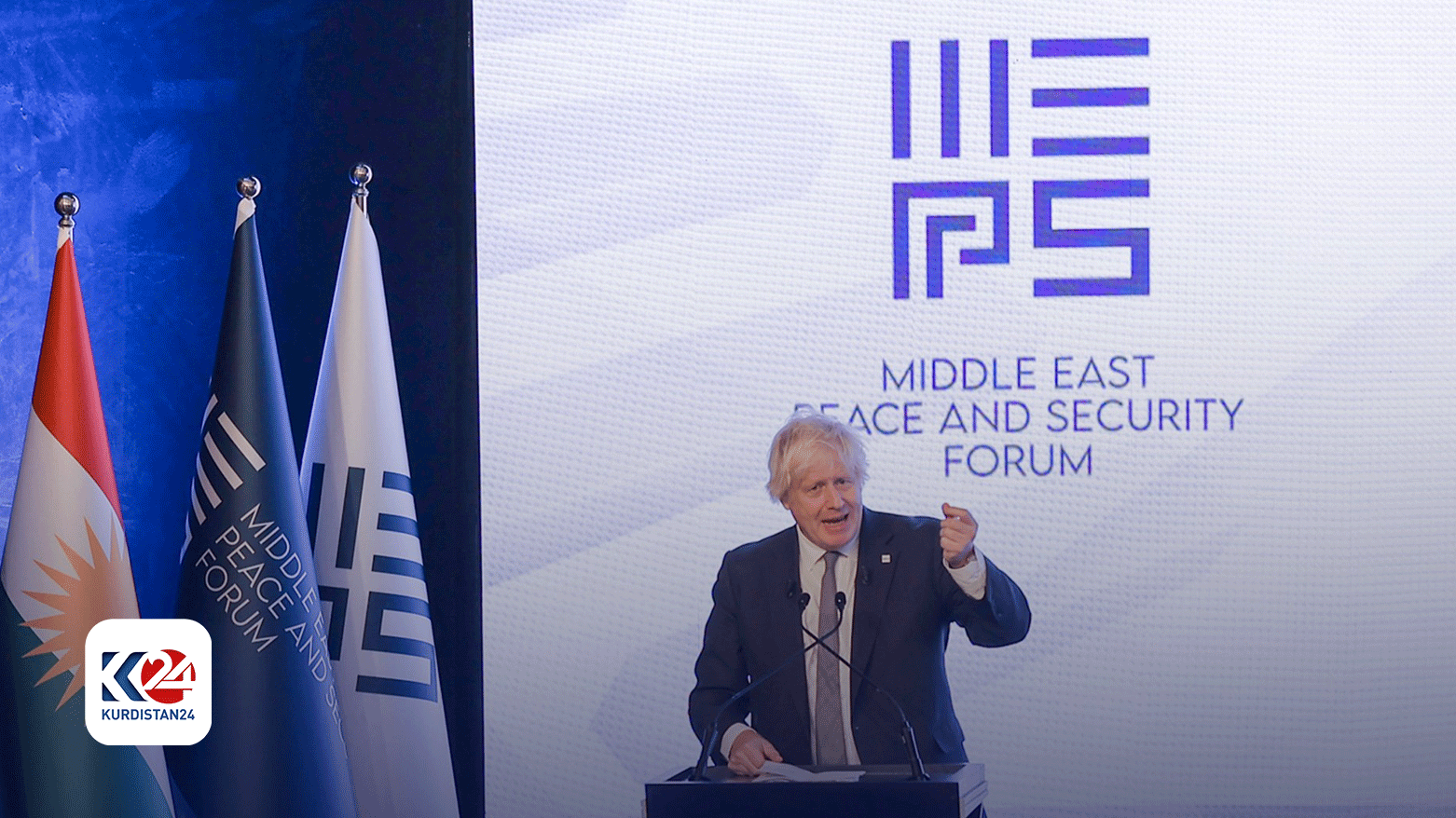 ERBIL (Kurdistan 24) - Former UK Prime Minister Boris Johnson gave a speech in length and held a panel discussion on Monday at the MEPS23 Forum in Dohuk, speaking in depth about the shared goals between the UK and the Kurdistan Region in ultimately defeating ISIS, along with a variety of pertinent topics.
"It was only a few years ago that the Kurdish Peshmerga were at the forefront against an evil death cult called ISIS. As mayor of London, I came out here to see what the UK Armed Services were doing to help the Peshmerga, because after all, we in London were facing the same challenge from people who were being infected by the same nihilist ideology," the senior politician noted.
"They were killing people in London in appalling attacks, bombings, and stabbings. Young Londoners were coming to Iraq and Syria to join ISIS, because they were being radicalized. So your fight is our fight. The battle by the Peshmerga was also to protect us in the UK," he continued.
"I feel a solidarity with the Kurds and with your struggle. You then went on to overcome that enemy. You won. I want to thank you again for your heroism, the heroism of the Peshmerga."
"I learned the importance of Kurdistan and the Kurdish people in the fight against extremism. There is an oasis of freedom and democracy in this region. The UK and the British Government will do everything in its power to help you, as long as I have anything to do with it, because that threat can emerge again, and I am afraid I see some signs that it is going to emerge again," Johnson added, while referring to the continued, lingering presence of the terror group.
Johnson then took the audience back in time to his personal experience with the Kurdish liberation movement in the early 1990s, offering a glance at the UK's early conceptualization of an autonomous Kurdish state in Iraq.
"We should never forget the modern history of this autonomous region, which I remember reporting on when it happened – when [UK Prime Minister] John Major proposed there should be safe havens for Kurds because of the appalling treatment by Saddam Hussein. That was way back in 1991. Saddam was using absolutely egregious and cynical methods to terrorize his communities. Poison gas, bombings, you name it."
He then gave his thoughts on the disagreements between Erbil and Baghdad, supporting the rights of the Kurds against what he believes is over-centralization by a federal Iraq.
"Kurdistan is going to have our continued support, particularly given all the complexities with your relations with Baghdad. You are going to have all my support in ensuring we get solutions that are fair to the aspirations of the Kurdish people. I believe justice requires it. I think any excessive attempt to centralize, and not to respect the rights of Kurds, will only be deeply counter-productive."
Then, the former prime minister expressed his enthusiasm at seeing more economic cooperation between the UK and the Kurds, discussing how he was "excited to announce that more than 200 British companies are doing business here and that our trade is up 83% year-on-year. One company in Halabja alone last year exported 22 tons to the United Kingdom."
"We need direct flights between London and Erbil, because there is a huge market for it," Johnson stated, while alluding to the large Kurdish diaspora in the UK.
Another focal point of Johnson's speech was the current instability in the Middle East as a result of the emerging Gaza conflict since October. Locally, Erbil province has been a focal target of armed militias that have attacked US and Coalition installations in retaliation for Western support of Israel in Gaza. He insinuated that much of the destabilization can be attributed to the unassertive strategy of the Biden administration concerning an assertive Iran.
"When Assad was able to bomb his citizens without any retribution. When Putin invaded Crimea. You are seeing a sense that America is unwilling to act. A void of leadership is worse sometimes than firm leadership. All institutions involve a leader, and global politics is no exception," Johnson said.
"When you look at the things that Donald Trump did, you can see him taking steps to assert American strength abroad. Such as the bombing after Assad used chemical weapons, or what he did with Qasem Soleimani. You could see an American, Trump willingness to engage," he continued, while adding "There may be some interesting upsides to a Trump reelection. If you look at his record, it is much better than his stereotype."
At the conclusion of his remarks, Johnson was greeted by Kurdistan Region Prime Minister Masrour Barzani, who showered Johnson with gifts of Kurdish pomegranates and honey.
Prime Minister Masrour Barzani thanks former UK Prime Minister Boris Johnson for visiting and giving a speech. Barzani then gifted Johnson Kurdish honey and pomegranates. #MEPS23 pic.twitter.com/UwptiUQWKA

— Kurdistan 24 English (@K24English) November 20, 2023