US warns Turkey again on S-400
Earlier this month, the US sanctioned Turkey's defense industry for the purchase of the Russian S-400.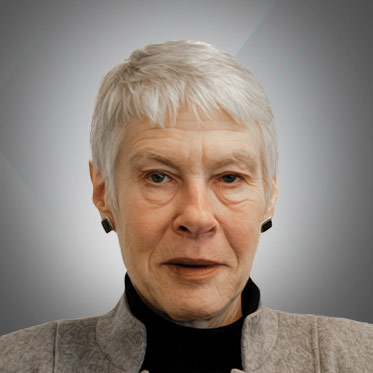 Laurie Mylroie
WASHINGTON DC (Kurdistan 24) – Turkish Foreign Minister Mevlut Cavusoglu traveled to Russia's Black Sea resort city of Sochi on Tuesday to meet with Russian Foreign Minister, Sergei Lavrov.
Their meeting occurred in the context of the Russian-Turkish High Level Co-operation Council and was intended to prepare for a summit in Turkey between the two leaders, although no date has yet been announced for that.
In a joint press conference following the foreign ministers' talks, Cavusoglu reaffirmed Ankara's decision to proceed with the S-400, Russia's advanced air defense system, despite the serious problems it has caused in Ankara's relations with the US.
"Cavusoglu slammed as 'illegitimate' the US sanctions against Turkey over the purchase" of the S-400, Turkey's state-run Anadolu Agency reported.
Earlier this month, the US sanctioned Turkey's defense industry for that purchase—a move Donald Trump had been reluctant to take, although it was required by US law.
Read More: US sanctions Turkey, as key Congressmen endorse move
A Defense Department spokesman, Lt. Col. Thomas Campbell, responded to Cavusoglu's remarks, telling Kurdistan 24 on Tuesday, "The Department has been clear and consistent on our position: The S-400 is incompatible with the F-35 and inconsistent with Turkey's commitments as a US and NATO Ally."
"Turkey is an important and valued NATO Ally," Campbell continued, "but this issue continues to be a significant barrier to progress in our bilateral relationship."
In Sochi, the two Foreign Ministers also discussed the situation in Nagorno-Karabakh, where Turkey had backed what proved to be a successful Azerbaijani effort to reclaim territory from Armenia, which it had seized in 1994, following the break-up of the Soviet Union three years before.
The most recent fighting began in late September and ended Nov. 10, with a Russian-brokered cease-fire. Notably, both Turkish and Russian troops have been deployed to enforce the ceasefire. Thus, although they backed opposing sides, Moscow and Ankara have both emerged winners, each extending its influence in the South Caucasus through the presence of their forces.
The two Foreign Ministers discussed Syria as well, where Turkey and Russia also back opposing sides, but where they may also be moving toward an accommodation from which each one benefits.
Moscow seeks a political settlement in Syria outside of the UN-brokered talks that will keep Syrian President Bashar al-Assad in power. According to TASS, Russia's official news agency, "Ankara has taken note of Moscow's efforts aimed at facilitating the development of a new Syrian constitution."
"We support the initiative to adopt a new constitution in Syria," TASS reported Cavusoglu as saying. "We can see the results of Russia's efforts and we support the political process."
A major Turkish objective in Syria is to secure Russia's agreement to turn a blind eye to its proxies' attacks on the Kurdish-led Syrian Democratic Forces (SDF), the main partner of the US-led Coalition in the fight against the so-called Islamic State. For its part, Russia would like to see the expansion of Syrian regime control into territory currently under the authority of the SDF.
Read More: Russia calls for de-escalation in Ain Issa ahead of meeting with Turkey
However, the Turkish and Russian media said little on this issue—perhaps, an indication that there had been no agreement.
Turkey's increasingly close relationship with Russia has not been a major issue for the outgoing US administration. Trump appeared to admire both Vladimir Putin and Recep Tayyip Erdogan, drawing criticism for his seeming attraction to authoritarian figures.
However, the US position will change significantly after Jan. 20, when President-elect Joe Biden takes office. A Washington Post report, published on Sunday, suggested that relations between Washington and Moscow will likely deteriorate sharply.
"As the Kremlin awaits what it fears will be a hostile Biden presidency," Putin "is shifting course on two fronts — accelerating a drive to full-blown authoritarian control at home and escalating his defiant rhetoric against the West," the Post report began.
Similarly, Biden has taken a much tougher line than Trump toward Erdogan, criticizing the Turkish President as an "autocrat," including for his stance toward the Kurds, and suggesting the US should support Turkey's democratic opposition, so it might be better able to beat Erdogan in the next elections.
"Turkey has been a wayward ally of the United States," Nicholas Heras, of Washington's Institute for the Study of War, advised Kurdistan 24, as he suggested, "the Biden team will put special emphasis in trying to bring [him] back to the fold."
However, "Erdogan's growing embrace of Putin, who is being set up as the global autocrat arch-villain to be vanquished by the Biden team," will be "an irksome quandary for the new US policy," he concluded.
Editing by Karzan Sulaivany