Nashville bombing: Unanswered questions, unrecognized dangers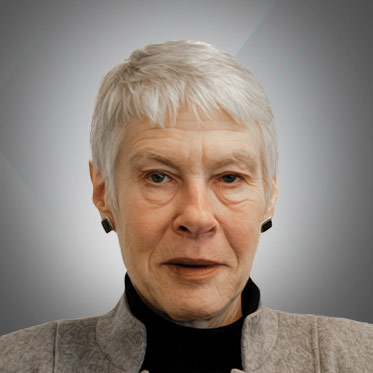 Laurie Mylroie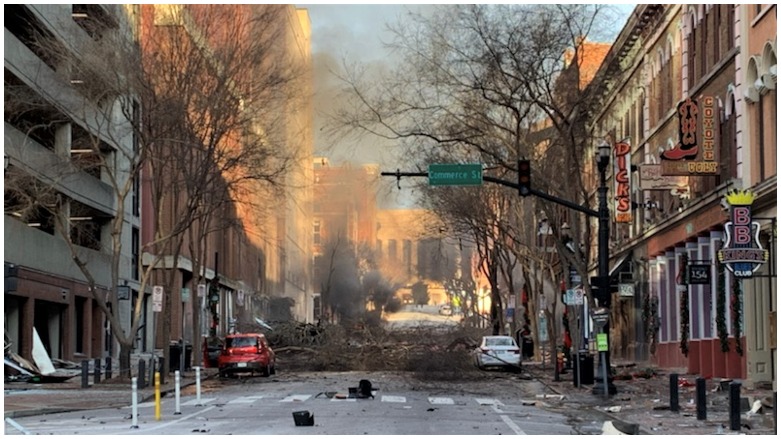 WASHINGTON DC (Kurdistan 24) - Early on December 25, Christmas morning, a huge bomb exploded in downtown Nashville—the capital of Tennessee and its most populous city.
Nashville is famous as a national center of country music, and it is home to some 15,000 Kurdish-Americans, more than any other US city.
Yet Nashville is not ordinarily associated with terrorism. The Christmas morning bombing was the first such event in its history.
Read More: Christmas morning bomb in downtown Nashville
The bomb destroyed much of a block in the city's historic downtown. Although authorities were quick to determine the identity of the bomber, they have released no information on the type of explosive used or motive of the bomber.
Both are key issues, as they relate to the question: does the Nashville bombing presage more attacks? Particularly after the Jan. 6 siege of the US Capitol Building, some investigators are asking if there is a relationship between the Nashville bombing and the broader right-wing insurgent cause.
What Happened in Nashville on Christmas Morning
Between 5:11 and 5:26 AM, over 20 gunshots could be heard, and residents of the area called police. When they arrived, they could find no sign of any shooting, but they heard a recording, in a woman's electronic voice.
"Evacuate now," said the voice, which came from a recreational vehicle (RV), parked on Nashville's historic Second Avenue. "This vehicle has a bomb and will explode."
"If you can hear this message, evacuate now," the voice continued, warning there were just 15 minutes before the explosion. It began counting down. Music played. The music stopped, and the countdown resumed.
Faced with this strangely ominous scene, the police called the bomb squad and began going door-to-door, telling people to evacuate.
The bomb exploded at 6:30 AM. It was huge, but because of the warning, casualties were limited: three people injured. In addition, there was a man in the van, and he was killed.
Investigators subsequently deemed it a "suicide bombing."
Anthony Quinn Warner
Within 24 hours, investigators were able to identify the dead man as Anthony Quinn Warner, 63 years old, a long-time Nashville resident. They were able to get the Vehicle Identification Number (VIN) of the RV and trace it to Warner.
In addition, Warner's RV had long been parked in his driveway. It was familiar to his neighbors, who reported it, after police posted a picture from a surveillance camera of the RV before it exploded.
Warner worked as an IT consultant. Neighbors described him as an "oddball," a "recluse," who "kept to himself." An attorney who once handled a case for Warner, described him as "extremely reserved and suspicious and paranoid and distrustful."
Warner regularly visited a state park, some 45 minutes from his home. On Dec. 23, two days before the bombing, he sent bizarre packages to acquaintances. They included nine written pages and two thumb drives with videos, as investigators revealed.
"Hey Dude, You will never believe what I found in the park," one letter began. "The knowledge I have gained is immeasurable," and "I now understand everything, and I mean everything from who/what we really are, to what the known universe really is," as he urged the recipient to watch the videos on the thumb drives.
What was the Motive?
The packages, bizarre as they were, did not establish a motive, however. Once investigators identified Warner as the man who was killed in the bombing, they asked why did he do it?
They have not yet—three weeks later—been able to answer that question.
Generally, the motive of suicide bombers is clear. Someone prepared to sacrifice his life for a cause wants everyone to know why. He might leave a statement, or the motive would be evident from the group behind the assault (most commonly, such attacks involve more than one person, as noted below.)
There is nothing like that in Warner's case, however. Neighbors said he had "no obvious political ideology," The Tennessean reported. "
"I can tell you as far as politics, he never had any yard signs or flags in his window or anything like that," one neighbor told the Nashville paper. "If he did have any political beliefs, that was something he kept to himself."
Despite pursuing a variety of possible explanations, including far-right fringe conspiracy theories, investigators have yet to provide a motive.
What was the Purpose? What was the Target?
The idea was "probably" to get first responders to arrive, responding to reports of gunshots, and then target them with the bomb, was an early suggestion, offered by Bill Ryan, a retired detective, formerly with the New York Police Department (NYPD)'s arson and explosions task force, who spoke with Fox News later on Christmas day.
There is something to what Ryan said. It seems now that no shots were actually fired and that the sound of gunfire came from the RV itself. So it does seem that the sound of gunfire was intended to draw police to the scene.
Yet the first responders were not themselves the target. They had plenty of warning and were able to save themselves, along with the many others, they escorted out of their apartments in the pre-dawn darkness.
Notably, the bomb-laden RV was parked next to Nashville's AT&T building, which houses a transmission facility.
The explosion caused very significant damage to the building, and it disrupted communications throughout the region.
"The vulnerability of the telecommunications system in Nashville and beyond became clear Christmas Day when AT&T's central office" was damaged in the bombing, The Tennessean reported.
The city's mayor, John Cooper, described the bombing as an "attack on infrastructure," the newspaper continued, and "the effects of that attack are sure to ripple through the region for weeks."
"The disruption brought communications in the region, from Georgia to Kentucky, to a halt affecting 911 call centers, hospitals, the Nashville airport, government offices and individual mobile users," it reported. "Issues with credit card devices hamstrung businesses big and small."
Douglas Schmidt, a professor of computer science at Nashville's Vanderbilt University, explained that the bombing had exposed a crucial vulnerability.
"The nondescript window-less red-brick building" as The Tennessean described it, which housed the telecommunications transmission center, was extremely vulnerable.
"In this day and age, having a critical facility in a major metropolitan area next to a street without any other protections than a thick wall is crazy," Schmidt told the paper.
Indeed, US military communications were also affected, as an informed source told Kurdistan 24. Two such networks became "intermittent and unreliable for a short period of time," he said. Somewhat ominously, he asked, "Was this a beta test?"
Ryan, speaking to Fox News on the day of the bombing, somewhat similarly suggested that it was unclear, if the Nashville blast was a "trial run" for a larger attack or "a standalone explosion."
What Explosive was Used?
After other major bombings in the US—such as the 1993 bombing of New York's World Trade Center and the 1995 bombing of Oklahoma City's Federal Building—investigators have explained, within a reasonably short period of time, what explosive was used.
In both of those attacks, the explosive was a home-made mix: urea nitrate, in the case of the Trade Center, and ammonium nitrate in Oklahoma City.
But three weeks later, investigators remain mum on the explosive used in Nashville, which as, one former Pentagon official agreed, was rather odd.
Indeed, investigators have not explained where and how the bomb was built. Such details emerged early in the Trade Center and Oklahoma City investigations, but they are absent from reporting about the Nashville bombing.
The on-line website, Spytalk, citing former FBI bomb experts, suggested that the bomb had been a "thermobaric device." That would be a highly volatile fuel-air mix, and it has never been used by terrorists in the US.
That suggestion was immediately dismissed by the informed source who spoke with Kurdistan 24. He stated, rather, that the Nashville bomb was a military grade plastic explosive.
Plastic explosives are highly dangerous. Just one pound of plastic explosives brought down Pan Am 103 over Lockerbie, Scotland in 1988—an attack that killed all 259 people aboard the aircraft and which was eventually attributed to Libya.
Plastic explosives are produced by some 20 countries, but they are tightly regulated. So where would Warner have gotten that material? Someone else would have had to provide it. And that someone else could have been another American or it could have been a foreigner.
Others Involved?
Already on Dec. 27, a mere two days after the bombing, authorities announced that Warner had acted alone. How could they possibly know?
The investigation had just begun; they did not understand what explosive had been used; how and where the bomb was built; and the motive for the attack.
"I don't think this was one person," Ryan, the former NYPD detective, told Fox News on Christmas Day. "It was probably an organized group of people."
At least some investigators agree. Particularly after the Jan. 6 siege of the US Capitol Building, they are asking if Warner, perhaps, had ties to any of America's right-wing militias or personalities.
Read More: Mob storms US Capitol to protest Biden victory certification
They are concerned that the explosive used in the Nashville bombing will be used elsewhere, to far more devastating effect.
Nor do they exclude the possibility of an element of foreign involvement.
"The FBI is investigating whether foreign governments, organizations or individuals provided financial support to extremists who helped plan and execute" the Jan. 6 attack on the Capitol Building, NBC News reported on Saturday.
The same is true of the Nashville bombing, the informed source cited above, advised Kurdistan 24.
Editing by John J. Catherine