Biden: Putin has grander ambitions than Ukraine
Putin "has much larger ambitions in Ukraine. He wants to, in fact, reestablish the former Soviet Union," Biden said.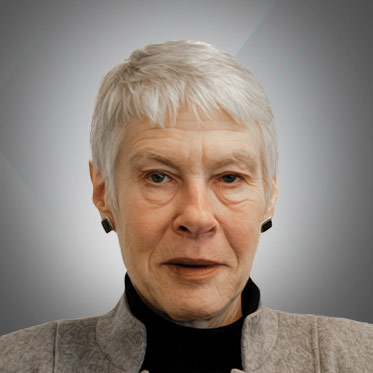 Laurie Mylroie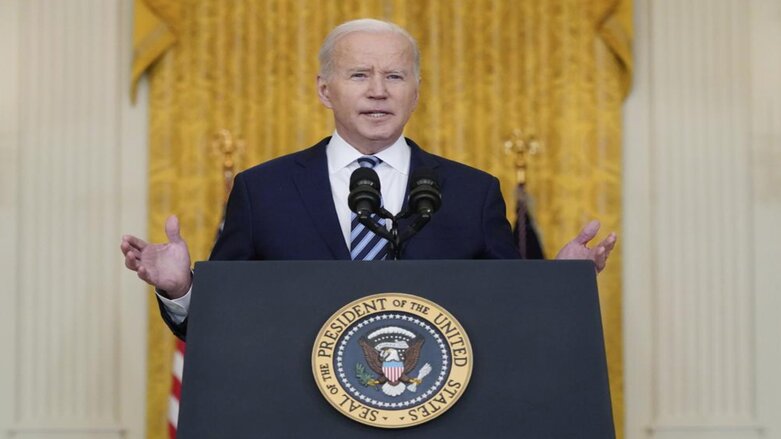 WASHINGTON DC (Kurdistan 24) – US President Joe Biden affirmed on Thursday that the objectives of Russian President Vladimir Putin in the crisis over Ukraine go significantly beyond the conquest of that country.
Biden's comment came as he announced a raft of new, harsher sanctions on Russia, as did the European Union (EU). Putin's decision to invade Ukraine also prompted rare protests within Russia itself.
Putin's Objectives
Biden spoke in an early afternoon exchange with reporters as he announced a host of new economic sanctions to be imposed on Russia after it launched a full-scale invasion of Ukraine.
Read More: As Russian assault on Ukraine begins, Joe Biden strongly condemns it
Putin "has much larger ambitions in Ukraine. He wants to, in fact, reestablish the former Soviet Union," Biden said. "That's what this is about."
Asked about Biden's remark later that day, Jen Psaki, White House Spokesperson, affirmed it.
"I think [President Biden] believes, as we all do, that President Putin has grander ambitions than Ukraine," Psaki said. "Hence the military campaign is continuing."
New, Stronger Sanctions from US, EU, Canada, Japan
Both Washington and the EU had refrained from imposing the harshest possible sanctions on Russia, despite their near-certainty that Russia would attack Ukraine.
They expected that Moscow's initial foray would be limited. However, the fighting on the first day alone proved that assessment quite wrong.
Read More: Russian offensive exceeds US expectations
On Thursday morning, Biden held a conference call with the leaders of the G7 (Britain, Canada, France, Germany, Italy, Japan, as well as the US)—the largest advanced industrial economies.
"We are in full and total agreement," Biden subsequently declared in a televised address. "We will limit Russia's ability to do business in Dollars, Euros, Pounds, and Yen."
"We've already seen the impact of our actions on Russia's currency," Biden continued, "which early today hit its weakest level ever."
Biden also announced that the US had sanctioned "Russian banks that together hold around $1 trillion in assets," including Russia's largest bank.
The sanctions also include export controls on high technology products. "Between our actions and those of our allies and partners, we estimate that we'll cut off more than half of Russia's high-tech imports," Biden said.
"It will strike a blow to their ability to continue to modernize their military," he continued. "It'll degrade their aerospace industry, including their space program" and "hurt their ability to build ships."
The EU responded similarly. However, the need for unanimity inhibited the imposition of the most serious of sanctions—to the dismay of the Ukrainian government, whose foreign minister warned that if they failed to take the most serious possible steps, they would "have blood on their hands."
Above all, Germany and Italy have extensive economic dealings with Russia. They objected to the toughest possible measure: cutting Russia off from SWIFT, the international banking transaction system, and that measure was not taken.
Rare Protests in Moscow
The assault on Ukraine prompted protests across Russia, despite the severe penalties for such action.
"More than 1,700 people were arrested in at least 47 cities," The Washington Post reported on Thursday, citing the Russian human rights group OVD-Info.
Central Moscow saw some 1,000 people gather to protest the conflict, chanting "no to war," the Post said. Large anti-war demonstrations also took place in St. Petersburg, Yekaterinburg, and Perm.
Russian authorities warned they would track down those involved, as they threatened "severe punishment for mass riots."
"At least 290 people were arrested in Moscow, 128 in St. Petersburg, 50 in Perm and 37 in Yekaterinburg, OVD-Info reported," according to the Post.
In addition, "more than 290,000 people signed a petition against the attacks on change.org," it said.