U.S. Continues to Press for Renewed Kurdish Oil Exports, as pro-Iran Elements Block Implementation of Accord
The basic problem has been caused by hardliners in the Iraqi government who are under the influence of Iran.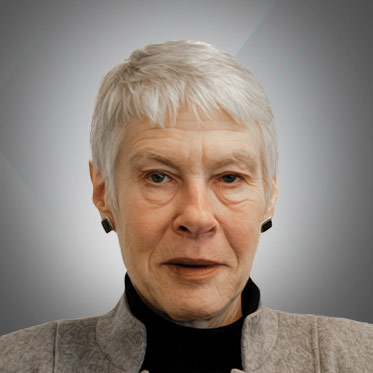 Laurie Mylroie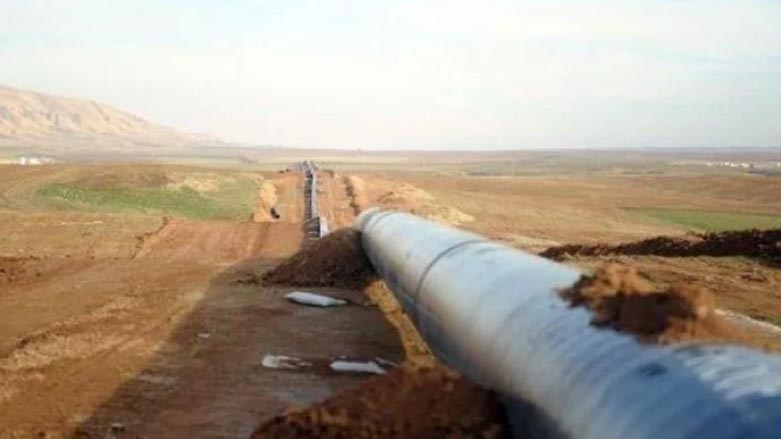 WASHINGTON DC, United States (Kurdistan 24) – A State Department Spokesperson affirmed to Kurdistan 24 on Thursday that the U.S. is still seeking a speedy resumption of Kurdish oil exports, despite delays that have emerged since a broad agreement was reached on April 4, when the Prime Minister of the Kurdistan Regional Government (KRG), Masrour Barzani, traveled to Baghdad to meet with Iraqi Prime Minister, Mohammed Shia Al-Sudani, to announce their agreement.
Read More: Deal to resume Kurdish oil exports reached
That agreement was concluded in response to an adverse ruling on March 25 by the International Chamber of Commerce's International Court of Arbitration (ICC-ICA), which temporarily suspended the export of Kurdish oil through the Iraq-Turkey Pipeline (ITP), which carries oil from northern Iraq, including the Kurdistan Region, to the Turkish port of Ceyhan.
The Biden Admin must apply real pressure on the Government of Iraq to reopen oil exports for the Kurdistan Region. US dollar transfers to Iraq by the @USTreasury, repeated sanctions waivers, and designations of key individuals & entities must be on the table.

— Rep. Mike Waltz (@michaelgwaltz) April 13, 2023
The delay in resuming Kurdish oil exports—now reaching its tenth day—has prompted Congressional criticism, particularly from Rep. Michael Waltz (R, Florida), a former Green Beret, who sits on the House Armed Services Committee, Foreign Affairs Committee, and Intelligence Committee.
Waltz, who also co-chairs the congressional Kurdish caucus, in a tweet on Thursday, called on the Biden administration to exert strong pressures on Iraq to get KRG oil moving again.
The basic problem has been caused by hardliners in the Iraqi government who are under the influence of Iran. They are resisting efforts to finalize the accord, and, so far, they have been successful.
However, as Waltz noted, the U.S. has significant leverage in Baghdad, if it decides to use it. As the authoritative trade journal, Iraq Oil Report, has made clear, it is really Iraq which is key to renewing Kurdish oil exports—not Turkey or the KRG.
As the ICC-ICA ruling made clear, Baghdad must consent to resuming oil export to Turkey. So far, Iraq's Oil Ministry has not done that. Once that order is given, the problem will be largely resolved.
U.S. Position
"We continue to engage with the parties, and urge them to work towards a quick resumption of pipeline operations," a State Department Spokesperson told Kurdistan 24 on Thursday.
The delay in resuming Kurdish oil exports is due, above all, to Baghdad's failure to direct Turkey to resume pumping oil through the ITP. There remain "technical agreements necessary to implement" the "oil export framework deal," as Iraq Oil Report stated.
Those technical agreements need to be completed. Moreover, as the trade journal explained, the ICC-ICA ruling made clear that Iraq's Oil Ministry exercises control over the ITP system, according to the original 1973 treaty between Iraq and Turkey, which established the pipeline.
Thus, Iraq's Oil Minister must give the order to restart the flow of oil. Without that order, Turkey would be at further, enhanced legal jeopardy, if it allowed oil from the Kurdistan Region to flow to Ceyhan.
Other Options
The U.S. has repeatedly asserted that it seeks a quick resumption of Kurdish oil exports. Given Baghdad's central role in the process, one would expect that Washington will succeed in its efforts.
Read More: U.S. hails Erbil-Baghdad Oil Accord; Calls for Resumption of Oil Exports 'As Quickly as Possible'
However, in the unlikely case that the U. S. proves unsuccessful, the KRG has other options, as Iraq Oil Report explained.
Above all, the ICC-ICA ruling was narrowly focused. It addressed only oil exports through the ITP system. The ruling did not get into constitutional issues, including which party has authority over KRG oil exports.
Thus, in the worst case, if the KRG's ability to export oil through the ITP is denied or even substantially delayed, there are other things that Erbil can do. One possibility would be simply to truck the oil out.