Amb. Sam Brownback hails Kurds' religious tolerance
Amb. Sam Brownback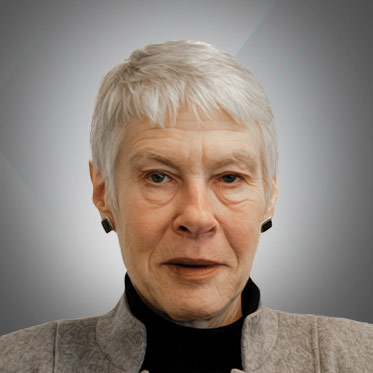 Laurie Mylroie
WASHINGTON DC (Kurdistan 24) – Amb. Sam Brownback is US Ambassador-at-Large for International Religious Freedom and heads the State Department's Office of International Religious Freedom, which just published its yearly report.
The ambassador characterized it as "the annual assessment of the state of religious freedom in our world today."
After presenting the report to the foreign press corps in Washington, Brownback sat down with Kurdistan 24 to discuss it, as he hailed the Kurdistan Region for its religious tolerance
"The Kurds have been particularly good about protecting people of minority faiths and much more supportive of basic religious freedom," Brownback said.
He noted that the government of the Kurdistan Region is not "based on a particular faith, so much as defined more as a group and an area."
As the report notes in its section on Iraq, "In many regions except for the IKR [Iraqi Kurdistan Region], minority groups of any religious adherence said they continued to experience violence and harassment from the majority group in the region."
Religious freedom is particularly important to the Trump administration.
Secretary of State Mike Pompeo affirmed that it was a "priority," as he introduced the report and announced that the State Department will host the first ministerial level conference to Advance Religious Freedom this summer.
Brownback explained that a triangular relationship existed among religious tolerance, economic success, and lack of terrorism—and the Kurdistan Region showed that.
"If you have more religious freedom, you're going to have a growing economy. More of a growing economy, and you have less terrorism."
He suggested that the Kurds reflected that. "I think they support that concept in what they have done in their region," he said.
Religious freedom has long been a personal concern of Brownback.
Moreover, for some years, as a senator, Brownback chaired the Senate Foreign Relations subcommittee on Near Eastern and South Asian Affairs, and he is particularly knowledgeable about the region.
Andrew Brunson, an American pastor, has been imprisoned for the past 18 months in Turkey, and Brownback attended his trial last month.
Asked if any progress had been made in securing Brunson's release, particularly with the upcoming visit to Washington of Turkish Foreign Minister Mevlut Cavusoglu, Brownback's answer was negative.
"We continue to work and push at very high levels," he said, but Brunson "continues to be held as a political prisoner, as a pawn."
"There is no factual basis" for the charges, Brownback affirmed. "He is basically being accused of treason, because he worked, expressing his faith. "It is preposterous for a NATO ally."
Brownback strongly affirmed the need for war crimes trials against Islamic State members for their genocide against Yezidis and Christians in the Nineveh plains.
If it is determined that a genocide has occurred—which the Obama administration declared—" then the earth should shake," Brownback said.
"This is something so profoundly evil, there has to be a series of consequences," otherwise future despots and terrorist groups will be encouraged to commit similar atrocities, he explained.
Brownback also affirmed the necessity of ensuring that, as the next Iraqi government is formed, "We have to demand that religious freedoms are guaranteed and protected for all."
"That's what we're going to do, and we're going to push it hard."