US announces troops cuts in Afghanistan, Iraq, but not in Syria
Acting US Secretary of Defense Christopher Miller announced on Tuesday that President Trump had ordered a major cut in US forces in Afghanistan and a lesser cut in Iraq.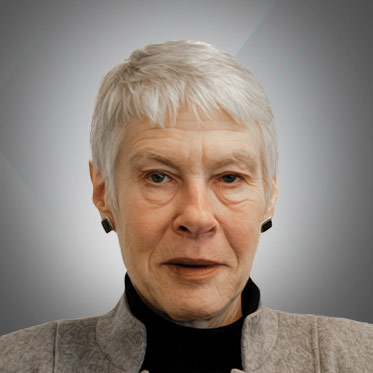 Laurie Mylroie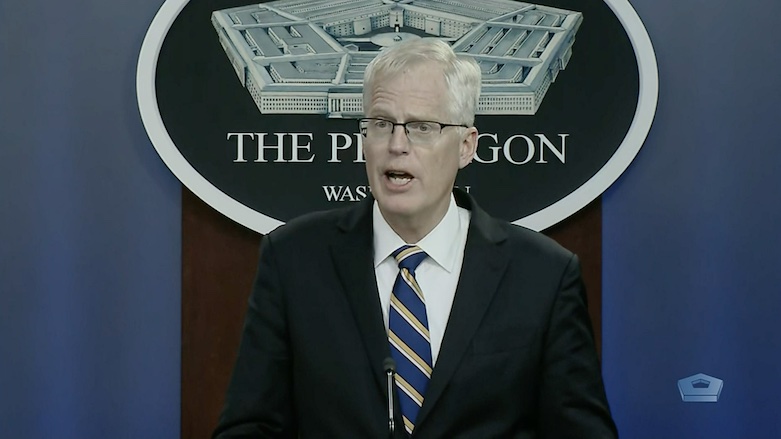 WASHINGTON DC (Kurdistan 24) – Acting US Secretary of Defense Christopher Miller announced on Tuesday that President Donald Trump had ordered a major cut in US forces in Afghanistan and a lesser cut in the level of US forces in Iraq.
In Afghanistan, the number of US troops is to be reduced from 4,500 to 2,500. In Iraq, troop levels have already been cut, so Tuesday's announcement involved a much lesser number.
In January, the US had some 5,000 soldiers in Iraq. By September, that number was down to 3,000. The late reduction involves another 500 troops, lowering their number from 3,000 to 2,500.
In making that announcement, Miller said, "We have destroyed the ISIS caliphate and will ensure that they never again gain a foothold to attack our people."
"Today is another critical step" in achieving our post 9/11 objectives, and "a result of President Trump's bold leadership," he continued. However, he made no mention of reducing US forces in Syria.
Trump tried to do so last year, but his order met fierce resistance from his own political base, including the prominent televangelist Pat Robertson, and Trump largely reversed his decision.
Read More: Broad opposition to Trump on Syria, including Republicans and evangelical Christians
In both Afghanistan and Iraq, Trump's order is to be implemented by Jan. 15, 2021—five days before he leaves office. Additionally, as White House National Security Adviser Robert O'Brien told the press after Miller spoke, the goal is to have all US troops out of those countries by May.
Yet Trump will not be president then, even as he is bitterly contesting the results of the Nov. 3 elections. He has had little success, and the prominent Republican political strategist, Karl Rove, has said that he has no realistic chance of changing the results.
In an earlier interview with Kurdistan 24, Amb. John Bolton presciently predicted that "if Trump wins a second term, it's highly likely that he would pull all Americans out of Iraq and Syria."
"He's tried before. He's been dissuaded by his advisors, but I think he would come back to it," Bolton continued, and "I think he'll pull all the Americans out of Afghanistan.
"He thinks this is something that most Americans want," he said, but "I think he's just dead wrong on that, and I think he just doesn't appreciate that will not bring stability to the region."
Read More: John Bolton: US must continue support for Kurds, keep strong presence in region
Some political analysts explain Trump's actions by the suggestion that he is trying to solidify his electoral base, so he can run again for president in 2024. Indeed, Sen. Mitt Romney (R, Utah) charged on Tuesday that Trump's order was "politically motivated."
Romney cautioned against reducing US forces in Afghanistan, "where conditions for withdrawal have not been met," as well as any "arbitrary withdrawal from Iraq," which "risks alienating our allies and emboldening our enemies."
Indeed, Senate Majority Leader, Sen. Mitch McConnell (R, Kentucky), expressed a similar perspective. "I think it's extremely important here in the next couple of months not to have any earth-shaking changes with regards to defense and foreign policy," he said. "I think a precipitous drawdown in Afghanistan or Iraq would be a mistake."
Democrats, however, were divided. "I believe reducing our forward deployed footprint in Afghanistan down to 2,500 troops is the right policy decision," the Chairman of the House Armed Services Committee, Rep. Adam Smith (D, Washington), stated.
However, Sen. Tammy Duckworth (D, Illinois) who served as a Blackhawk helicopter pilot in Iraq and lost both her legs in November 2004, when her aircraft was downed with an RPG, issued a contrary statement.
"We all want our troops to be brought home safely, but this announcement is a mistake," Duckworth said. "At a time when we are finally seeing serious peace negotiations between the Afghan government and the Taliban, Donald Trump is unilaterally taking one of our best bargaining chips off the table—and getting nothing in return."
Iraq and Afghanistan are very Different Cases
Moreover, as Nicholas Heras, of Washington DC's Institute for the Study of War, advised Kurdistan 24, there are huge differences between the US presence in Iraq and Afghanistan.
"The US military presence in Iraq is not what one would refer to as a posture that befits a 'forever war,' because most of what the US does in Iraq is to advise and assist Iraqi forces," Heras said. "The US footprint in Iraq is nowhere near as logistically complicated or as visible as the US presence in Afghanistan."
Heras also noted, "The US cannot sustain the counter-ISIS mission in Syria without the vital supply route from" the Kurdistan Region, and he concluded, "Comparing the US in Iraq to the US in Afghanistan is like comparing apples to oranges."
Personnel Changes Preceding Drawdown Order
Trump fired Secretary of Defense Dr. Mark Esper on Nov. 9, just days after the elections. Esper's departure, it is now apparent, was triggered by his opposition to these troop cuts. In addition, the dismissal of three other senior Pentagon officials followed.
Duckworth blasted their replacements, warning, "Trump and his newly-installed, unconfirmed lackeys at the Pentagon are undercutting our long-standing allies, potentially dooming the peace process and putting our remaining troops at greater risk."
They include Dr. Douglas Macgregor, a retired US Army colonel, who has spent much of the past 16 years since he left the army in the public eye, including as a commentator on Fox News. He has been named a Special Advisor to Acting Secretary of Defense Miller.
Last July, Trump nominated Macgregor as US ambassador to Germany. However, the Senate has to approve ambassadorial appointments. Macgregor's nomination never made it out of the committee, despite its Republican majority.
Macgregor has a long record of incendiary statements against Muslims, Jews, and immigrants. He has claimed that Muslims were coming to Europe "with the goal of eventually turning Europe into an Islamic state" and characterized Muslim immigrants to Germany as "invaders."
He has also expressed hoary anti-Semitic views about the political power of Jews and their money.
In a Sept. 11, 2019, radio interview, he suggested that "the Israeli lobby" was behind the Trump administration's tough line on Iran.
"Mr. Bolton has become very, very rich and is in the position he's in, because of his unconditional support for the Israeli lobby," Macgregor said. "He is their man on the ground, in the White House. The same thing is largely true for Mr. Pompeo. He has aspirations to be president. He has his hands out for money from the Israeli lobby, the Saudis, and others."
Macgregor also blamed Jews for the war in Iraq. "When the opportunity came with 9/11 to expand the horizons of conflict, if you will, and pursue the opportunity to develop in theory an Anglo-Saxon democracy on Arab soil that would be friendly to Israel which was Paul Wolfowitz's argument, the group we call neocons jumped on it," Macgregor stated in the same interview.
He has also said that Mexican cartels were "driving millions of Mexicans with no education, no skills, and the wrong culture into the United States, placing them essentially as wards of the American people" and called for martial law at the border and to "shoot people" if necessary.
His nomination as ambassador to Germany prompted protest from CAIR (Council on American Islamic Relations), as well as protest from the ADL (Anti-Defamation League)—a rare convergence between organizations representing American Muslims and American Jews.
And on Tuesday, the usually pro-Trump Zionist Organization of America (ZOA) called on Miller "to immediately retract" Macgregor's appointment.
"Col. Macgregor made classic antisemitic and ludicrous and absurd statements that should disqualify Macgregor from public office," the ZOA said, characterizing his multiple remarks as "appalling antisemitic statements."
Editing by Karzan Sulaivany