Middle East minorities lead COVID vaccine development: what it says about them and others
As the world awaits a COVID-19 vaccine, it has yet to recognize—and properly hail—the frontrunners in that race: individuals from the Middle East, who have a background as a minority, whether ethnic or religious—and who now live in the West.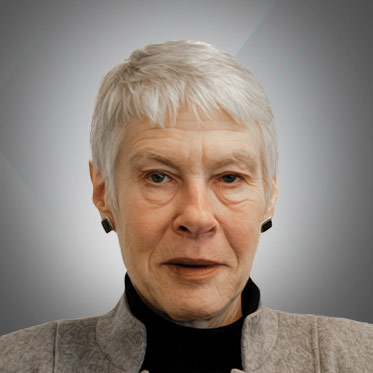 Laurie Mylroie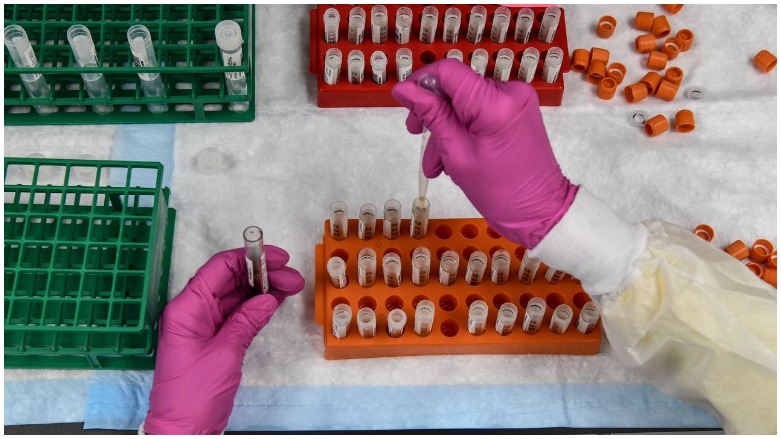 WASHINGTON DC (Kurdistan 24) – As the world awaits a COVID-19 vaccine, it has yet to recognize—and properly hail—the frontrunners in that race: individuals from the Middle East, who have a background as a minority, whether ethnic or religious—and who now live in the West.
The best known in that regard is Dr. Ugur Sahin, CEO of the German company, BioNTech, which is partnered with the US pharmaceutical giant, Pfizer. On Nov. 9, they became the first to announce the successful production of a coronavirus vaccine.
The foreign dimension of that key discovery was reported soon afterwards.
"Dr. Sahin, who is Turkish, had developed a friendship with Albert Bourla, the Greek chief executive of Pfizer," with which BioNTech has partnered since 2018, when they worked together on a flu vaccine, The New York Times said the next day.
However, the Times' report also reflected the superficial knowledge of the Middle East that prevails in the US and elsewhere: it failed to note that Sahin and Bourla both came from communities persecuted in their homelands.
Pfizer and BioNTech: Alevis, Greeks, and Jews
Bourla is from Thessaloniki, ruled for centuries by the Ottoman Turks, and which did not become part of Greece until 1912, with the first Balkan War.
In the preceding decades, the Greeks of Thessaloniki faced successive waves of Ottoman persecution, even as most of Greece gained its independence decades earlier.
Moreover, Bourla is Jewish, and the Jews of Thessaloniki faced additional, far more devastating, persecution. Another New York paper, the Forward, a Jewish paper, more accurately described Bourla's background: "a member of a Jewish community that's ancient, storied—and still plagued by antisemitism."
So strong is anti-Jewish virulence in some quarters, the Forward noted, it has even prompted challenges to the efficacy of the Pfizer vaccine.
"A Greek newspaper, whose publisher was recently convicted of antisemitic defamation, called Pfizer's COVID-19 vaccine 'poison' and paired a photo of Bourla with that of Dr. Josef Mengele, an infamous Nazi," the Forward said.
Under Nazi occupation during World War II, "The Jewish community of Thessaloniki was almost entirely wiped out," it explained, and "some 90% of Thessaloniki's Jewish community perished during the war."
Ugur Sahin and Özlem Türeci
Sahin's family immigrated to Germany, when he was a toddler. His father worked at a Ford factory in Cologne, and he "grew up wanting to be a doctor," the Times wrote. He became a physician and then earned a doctorate on immunotherapy in cancer cells.
Sahin has been the object of vituperation similar to that directed against Bourla. Sahin is not simply a Turk. His family is from Iskenderun (Alexandria) on the Mediterranean coast, in southern Turkey, just north of Syria, and they are Alevi: a heterodox Shi'a sect, which constitutes some 11% of Turkey's Sunni Muslim population. In Syria, the Alevi—Bashar al-Assad and his family—rule a predominantly Sunni country.
"One of the most popular Google searches about Sahin in Turkish was the question: 'Is Ugur Sahin an Alevi?,'" Dr. Aykan Erdemir, Senior Director of the Turkey Program at Washington's Foundation for Defense of Democracies and a former Turkish parliamentarian, told Kurdistan 24.
"In Turkey's popular and online platform and collaborative hypertext dictionary, Eksi Sozluk," Erdemir continued, "there are now 18 entries under the title, 'The Ugly Search About Prof. Dr. Ugur Sahin,' where many users criticize the pervasive sectarianism in Turkey that led to such attention."
The Turkish sociologist, Gulay Turkmen, who is based at Germany's University of Goettingen, had a telling tweet, Erdemir added. She explained that "her mother told her about people who say that since Ugur Sahin is an Alevi, his vaccine is not good for them to use."
"It's interesting that I can still be surprised about discrimination in the country [Turkey]," she stated.
Sahin's wife, Dr. Özlem Türeci, is BioNTech's chief medical officer. Her father, a physician, immigrated from Istanbul to Germany, where she was born and raised, and later earned a medical degree. She, too, is regularly said, including by the Times, to be Turkish.
"She had early hopes to become a nun," the Times reported. A nun? What Muslim girl, or young Muslim woman, would aspire to be a nun?
She is not Muslim—at least not in her family origins. That is what one source, a Kurd from Turkey, with family in Germany, told this reporter. Rather, he said, her family is Greek, originally from eastern Turkey.
Moderna: Armenian from Lebanon
A week after Pfizer and BioNTech announced their vaccine, the US biotechnology company, Moderna, based in Cambridge, Massachusetts, announced the successful results of its vaccine trial.
Dr. Noubar Afeyan is co-founder and chairman of Moderna. He is an Armenian, born in Beirut. In 1976, when Afeyan was 14, his family fled Lebanon's civil war and emigrated to Canada.
Afeyan received his bachelor's degree from Montreal's McGill University, before moving to the US, where he studied at the Massachusetts Institute of Technology and from which he received a Ph.D. in biochemical engineering.
Armenians had a minimal presence in Lebanon—until the Ottoman's 1915 Armenian genocide. Somewhere between 600,000 and one million Armenians died then, and many sought refuge in Lebanon.
Lebanon remained a relative safe haven, until 1975, when the country's protracted civil war began, prompting many Armenians, including Afeyan's family, to flee.
Why should this be so?
Perhaps, it is just a coincidence that minorities from the Middle East who live in the West have been so prominently involved in the development of a vaccine against COVID-19.
But there is also, perhaps, an entirely comprehensible reason. Many minorities know chronic insecurity—not just on the individual level, but passed on through generations. In an instant, you can become the target of the most horrible atrocities, as the Yezidis have just experienced,
The insecurity leads to a drive for security and achievement—and medicine is a safe field: there will always be sick people in need of cure. And then living in the West, creates the opportunity for that drive to thrive.
Maybe, that helps explain this phenomenon? Aykan Erdemir—who received his doctoral degree in anthropology from Harvard University—suggested something similar to Kurdistan 24.
"Turkey's ethnic and religious minorities are used to studying and working twice as hard as the Sunni Turkish majority to break glass ceilings," Erdemir said.
"If and when they or their children settle in relatively meritocratic societies, their resilience and strong work ethic give them an edge to succeed among their peers," he continued, as he noted, "Many Kurds and Alevis who were condemned to marginalization and poverty in Turkey have become success stories in Europe and the United States."
Implications far beyond COVID-19
Indeed, Erdemir's insight—writ large—may help explain the relative success of the Kurdistan Region versus the rest of Iraq: we must succeed, because the alternative can be disaster.
As a series of US officials have said: the Kurdistan Region is what we wanted Iraq to be, or, put another way, the Kurdistan Region can be a model for Iraq as a whole.
That is what Joey Hood, Deputy Assistant Secretary of State for Near Eastern Affairs, told the US Congress in late 2019: "The Kurdistan Region could serve as a model for the rest of Iraq."
Read More: US: Kurdistan Region can be model for rest of Iraq
After visiting the region earlier in 2019, Sen. Tammy Duckworth (D, Illinois), spoke similarly. "I think what the Kurds have been able to do," she said, "sets an example" for the rest of Iraq.
Read More: Sen. Duckworth: Kurdistan is model for Iraq; ISIS not defeated
John Hannah, National Security Advisor to Vice-President Dick Cheney during the Bush43 administration, now a senior counselor at the Foundation for Defense of Democracies, suggested something similar in an interview with Kurdistan 24 last June.
Read More: Cheney Advisor: US relations with Erbil are model for what ties with Baghdad should be
And, much earlier, Lt. Gen. Jay Garner, US Army (Ret.), who oversaw Operation Provide Comfort and first led the post-2003 US effort at Iraqi reconstruction, put it, like a military officer, more bluntly: "Kurdish Iraq is the Iraq we wanted to have. Kurdistan is what we wanted Iraq to be."
This also supports a point regularly made by Amb. Sam Brownback, US Ambassador at Large for International Religious Freedom: the US has a strong interest in promoting religious freedom in the region.
Read More: US Envoy hails religious tolerance of Kurds, stresses need for Peshmerga, ISF security coordination
Middle East minorities make an important contribution—whether to their own societies or to those to which they emigrate.
Finally, this has implications for immigration policy in the West, particularly Europe, where terrorist attacks regularly raise protest against Muslim immigration, along with the demand—expressed most recently by French President Emmanuel Macron—for better, more effective integration of Muslim communities into the broader society.
Some have hailed Ugur Sahin and Ozlem Türeci as vindication of an open immigration policy: "a shot in the arm for Germany's Turkish community," as Britain's The Guardian put it.
The Guardian noted that the German paper, Tagesspiegel described the couple's success as "balm for the soul" of "Germans with Turkish roots after decades of being stereotyped as lowly educated greengrocers."
Unfortunately, that conclusion is not really justified. Rather, the couple's remarkable achievement—for which the world is much indebted—speaks to the talent, resilience, and contribution of persecuted minorities who find a safe haven which allows those qualities to fully blossom.
Editing by John J. Catherine