UK seeks 'fair deal' between Erbil, Baghdad: diplomat
"As a friend of the Kurdistan Region, we are very keen to see a fair deal between Erbil and Baghdad on the financial deal."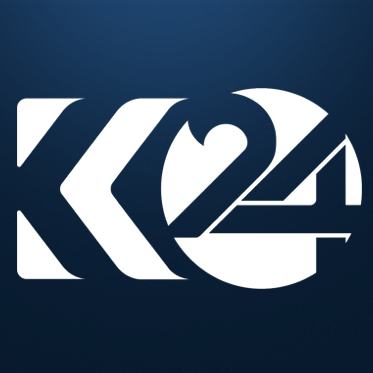 Halgurd Sherwani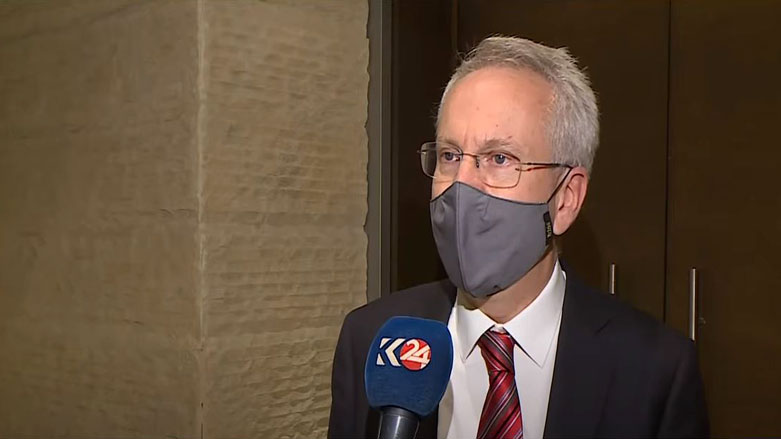 ERBIL (Kurdistan 24) – The United Kingdom wants to see a "fair deal" struck between Erbil and Baghdad on the outstanding issues between the two governments, particularly the fiscal issues, a top British diplomat in Erbil said on Monday.
"As a friend of the Kurdistan Region, we are very keen to see a fair deal between Erbil and Baghdad on the financial deal," James Thornton, the UK consul general, told Kurdistan 24.
The relations between Erbil and Baghdad are shaped by various disputes, ranging from the Kurdistan Region's share of the federal budget, land claims, compensation of Kurdish families and survivors of genocides, the financial entitlements of Kurdish farmers, and more.
In late December 2020, the Kurdistan Regional Government (KRG) Deputy Prime Minister, Qubad Talabani, announced that the regional and federal governments had reached a deal on the 2021 budget law.
Read More: KRG, Baghdad reach deal on 2021 budget law: Deputy PM
"We raise this regularly with the government of Iraq just as we encourage the government here in Erbil to do everything it can to reach such a deal," the British diplomat added.
Kurdistan Region-UK cooperation
The British diplomat's remarks came during a training program launched on Monday by the British Consulate in Erbil to train the Kurdistan Region's judges.
The Kurdistan Region and the UK have cooperated in a number of areas, particularly in the judiciary and the reforming of the Peshmerga forces.
"We are trying to reform the Peshmerga and, in particular, to bring the different parts of the Peshmerga under the control of the ministry [as] we see this as essential for the modernization of Peshmerga, which is a splendid fighting force," Thornton said.
Editing by Karzan Sulaivany