Kurdish-led SDF conducts operations to disrupt ISIS smuggling networks in Syria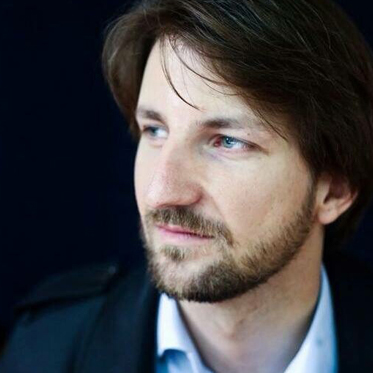 Wladimir van Wilgenburg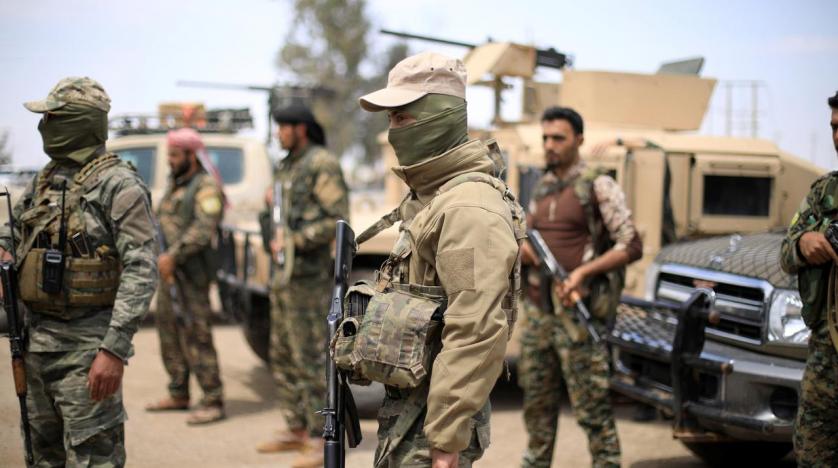 ERBIL (Kurdistan 24) – The Kurdish-led Syrian Democratic Forces (SDF) announced on Tuesday that it had captured two Islamic State members on Monday as part of ongoing efforts to disrupt human smuggling networks in Syria, with the support of the US-led Coalition to defeat the extremist group.
#CMOC : A joint operation resulted in the detention of two more #ISIS smugglers trafficking people between #Syria and #Iraq. The global coalition against Daesh is united. pic.twitter.com/KhV5mOrz0q

— Coordination & Military Ops Center - SDF (@cmoc_sdf) February 9, 2021
The SDF's Coordination and Military Operations Centre announced on Twitter that the joint operation "resulted in the detention of two more ISIS smugglers trafficking people between Syria and Iraq."
The SDF and the US-led Coalition carried out a joint operation on Sunday which targeted an Islamic State smuggling network in the notorious, sprawling al-Hol displacement camp, where tens of thousands of women accused of affiliation with the terrorist organization live with their children.
The SDF said that its special units detained a "wanted ISIS family smuggler in Hadadiya, south of Hasakeh."
"The operation resulted in [the] arrest of a person responsible for facilitating smuggling of ISIS families from al-Hawl camp," the SDF's Department of Media and Information said in another tweet.
SDF fighters recently stepped up operations against the armed group in response to several recent assassinations for which it is thought to be responsible.
This included a large-scale operation launched on Thursday in Deir al-Zor province to avenge the deaths of two "revolutionary women" from the local autonomous administration in northeast Syria.
Read More: SDF launches anti-ISIS campaign to avenge killed female politicians
Hind Latif al-Khadir, co-head of the Tal al-Chayir council, and Economy Committee Co-head Sa'da Faysal al-Hermas were kidnapped from their homes in Hasakah province and killed on Jan. 23.
The Peoples' Protection Units' (YPG) Press Office released a video on Tuesday which it said showed part of an operation to search out Islamic State sleeper cells in rural desertland of Deir al-Zor.
Although the SDF and anti-ISIS Coalition announced the territorial defeat of the Islamic State in Syria in March 2019, sleeper cell attacks persist – especially in liberated territories – in an apparent campaign to destabilize the area.
A Pentagon Inspector General (IG) report covering the last quarter of 2020 (October 1, 2020 – December 31, 2020) said that the Islamic State "continued to assassinate local military and civilian leaders in areas under SDF control."

"In so doing, ISIS is attempting to exacerbate tensions among the Arab population and Kurdish authorities, and to undermine cooperation among these parties," USCENTCOM said.
However, the report also noted that the SDF maintained the pace of its counter-ISIS operations and proved more capable of defending critical infrastructure this quarter.
The Coalition, known as Combined Joint Task Force-Operation Inherent Resolve (CJTF-OIR), also "reported that Coalition forces continued to advise the SDF on its independent operations against ISIS."
"However, the SDF, which has no air assets, relied on Coalition air support, including for intelligence, surveillance, and reconnaissance, and partnered with Coalition forces during most of its operations," the report concluded.
The Coalition continues to work with the #SDF to degrade the limited capabilities of Daesh remnants in NE Syria. Such operations demonstrate our unified effort to #DefeatDaesh, provide security, & deny the terrorists the needed resources to resurge in the area. https://t.co/OQ6Evz9oKo

— OIR Spokesman Col. Wayne Marotto (@OIRSpox) February 8, 2021
Coalition spokesperson Wayne Marotto on Monday said that his troops continue to work with the SDF to degrade the limited capabilities of Islamic State remnants in northeastern Syria.

"Such operations demonstrate our unified effort to defeat Daesh (Islamic State), provide security, and deny the terrorists the needed resources to resurge in the area," he wrote in a tweet.
Editing by John J. Catherine