Outgoing KCC director: attacks won't break 30-year US-Kurdistan relationship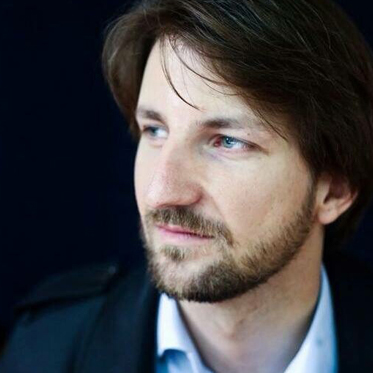 Wladimir van Wilgenburg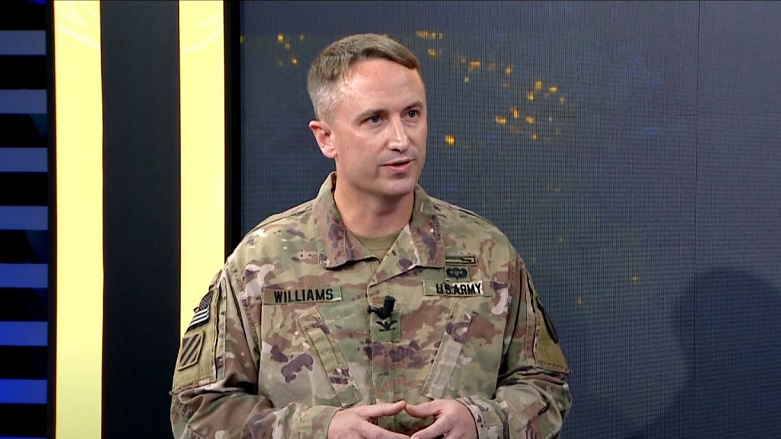 ERBIL (Kurdistan 24) – Attacks by militia groups aimed at pressuring Erbil won't break the relationship between the United States and the Kurdistan Region, Colonel David Williams, director of the Kurdistan Coordination Center (KCC), said in an interview with Kurdistan 24.
Following the January 2020 assassination of top Iranian military commander Qassim Soleimani and his Iraqi comrade Abu Mahdi al-Mohandis, tensions between Washington and Iraq-based militias have surged.

Following months of rocket attacks, in late September, the previous US administration issued strong warnings to the federal government in Baghdad and Iran-backed militias blamed for rocket attacks on US forces in the Kurdistan Region and Iraq. Armed groups declared a ceasefire that effectively ended when a new administration entered the White House in January.
Coalition forces, including those based at the Erbil International Airport, have come under attack from rockets, roadside bombs, and increasingly from explosive-packed drones that can fly low enough to avoid the radars that trigger the US C-RAM air defense system. The militias push for anti-ISIS coalition forces to leave Iraq although the threat of ISIS still remains.
The Kurdish capital has been targeted three times this year, including twice with drones. Last week, on July 6, an explosive drone landed near the airport.
"They are definitely trying to put pressure on the Kurdistan Regional Government," Williams said in the interview with Kurdistan 24, his last before he leaves Erbil. As KCC director Williams spent the last 11 months working in cooperation with the Kurdistan Region Security Council (KRSC) and will soon be replaced.
Saying farewell to Col. @DW46621960 and it was great to welcome him for the last interview in the studio of @K24English and give a tour. He is going to miss Kurdistan. pic.twitter.com/AaulGIqmyL

— Wladimir (@vvanwilgenburg) July 9, 2021
"They [militant groups] are attacking everywhere throughout Iraq, not just Erbil," he said, but in Erbil are trying to "put pressure on the KRG and try to break the bonds of a 40 year partnership that the coalition and the US has had with Kurdish security forces."
"They know that we're brothers, they know we work together," Williams explained.
"They know that the Kurdish people, the overwhelming majority of the Kurdistan community, want us here in Iraqi Kurdistan region, and they're trying to break those bonds, but a few drones and a few rockets are not going to break 40 years of history together."
To prevent future attacks, "we are sharing information with our Kurdish partners," he said.
Erbil air base has multiple air defense systems, and the coalition has also formed a working group to counter the drones, Williams said. "We're learning lessons. We're getting better technology."
Williams did not elaborate on the type of technology, but last month the US-based Stars and Stripes newspaper reported that the US Army would be sending mobile counter-drone training teams to the Middle East.
"Our plan is to work with them to really deter these future attacks," Williams said, referring to Kurdish security forces. To that end, the coalition is sharing intelligence and working with the Peshmerga and other security services to "deter these threats and eliminate them if need be before they occur."
But they maintain the rights to self defense, as a coalition, he said.
"The coalition is here at the invitation of the government of Iraq, the government of Iraq has reiterated numerous times that they're going to protect their diplomatic facilities, they're going to protect our bases."

Kurdistan, not Afghanistan
Williams also underlined that although the US is pulling forces from Afghanistan after 20 years, it is not the case for Iraq. Some in the Kurdistan Region worry that the coalition could leave in the future, especially under pressure from the militias.
"I think the only thing in common between Kurdistan and Afghanistan is that they both have mountains," Willians said. "There's a lot more strategic national interest, not only for the United States, but a lot of European nations that are here in Iraqi Kurdistan and in Iraq."
However, he stressed that he could not comment on policy decisions and the ongoing Strategic Dialogue between Baghdad and Washington.
"I don't know where those talks are going to go. But I will say that the Kurds have more friends than just the mountains, the Kurds have friends everywhere and they are a very powerful group."

Peshmerga Support
The coalition is looking to support the Kurdistan Region's Peshmerga forces for at least another one or two years, Williams said.
"Everything's looking pretty positive with the continuation of support to the Peshmerga with stipends and other equipment. Every month we provide $20 million dollars in stipends" along with fuel and food, he said.

Read More: Anti-ISIS coalition pays $53 million in Peshmerga salaries
Between July and December, the Ministry of Peshmerga is set to get about 12 brigades' worth of equipment, including Humvees, radios, and weapons.
The coalition is also providing operational advice to the ministry, and the Dutch, German, UK and US consulates work as part of a multi-advisory group to unite the partisan Peshmerga under the ministry's control.
Peshmerga Units 70 and 80 belong to the Kurdistan Region's two ruling parties, the Kurdistan Democratic Party (KDP) and the Patriotic Union of Kurdistan (PUK). Recently, both have shown willingness to bring Unit 70 and Unit 80 heavy support units under the ministry.
"The KDP in the 80s are working very hard to move all these forces, and you're seeing the same in Slemani with the 70s," Williams said. "So many thanks to the political leadership for making these decisions."
He added: "There's a lot of other actions that need to take place with command and control architecture to get it straight. But we're going to have a force that's more capable to defeat Daash (ISIS), and these outlaw militia groups (Iran-backed Iraqi militias), and keep a stable and peaceful area in Iraqi Kurdistan Region."
Joint Brigades
Williams also noted that political leaders, including Prime Minister Masrour Barzani, President Nechirvan Barzani, and Iraq's Prime Minister Mustafa al-Kadhimi have given their energy and initiative to establish joint centers where the Peshmerga and their Iraqi counterparts work to counter threats in disputed territories, including the town of Makhmour and other locations in Kirkuk, Diyala, and Nineveh provinces.
"It's very important to coordinate actions in those disputed areas and we're also seeing a bit more joint operations take place with Iraqis and the Kurds to try to neutralize these Daesh [ISIS] threats and clear some of these areas and close the gaps along those areas," he said.
Following the expulsion of Peshmerga forces from disputed areas in late 2017, security deteriorated as attacks by ISIS fighters soared against both civilian and military targets.
Williams added that the coalition is now also working to assist in the establishment of joint force brigades, consisting of both Iraqi army and Peshmerga forces, to fill in security gaps.
The plan would be to eventually get these joint force brigades into these "disputed areas and go after the final remnants of Daesh," he concluded.