US forces and Kurdish Peshmerga are leading the fight against ISIS: US Secretary of Defense
US Secretary of Defense Lloyd Austin also expected to visit the Kurdistan Region on Tuesday, after meeting senior Iraqi officials in Baghdad.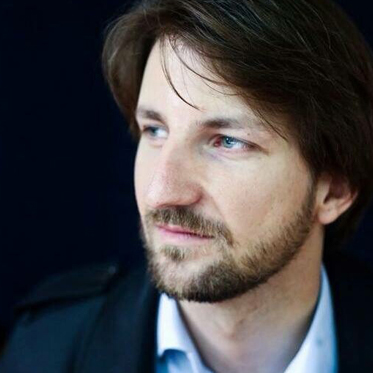 Wladimir van Wilgenburg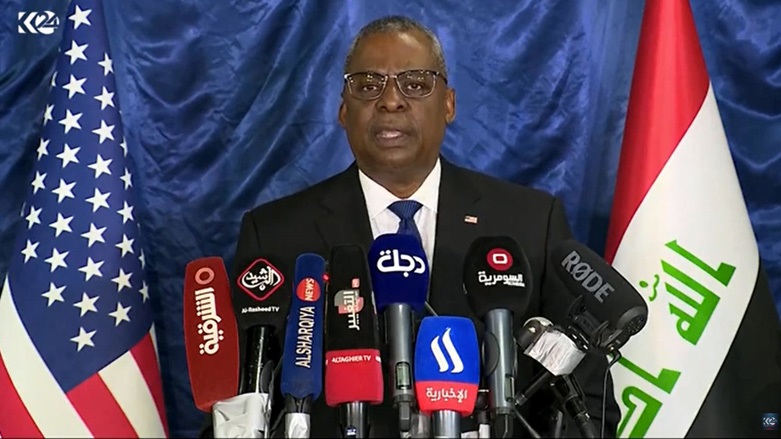 ERBIL (Kurdistan 24) – United States security forces alongside the Kurdish Peshmerga have made huge strides in increasing their counterterrorism capabilities, and continue to lead in the fight against ISIS, US Secretary of Defense Lloyd Austin, said during a press conference in Baghdad on Tuesday.
Secretary Austin met with Iraqi Prime Minister Mohammed Shia' al-Sudani and Iraqi Defense Minister Thabet Muhammad al-Abbasi in Baghdad earlier today.
"Through the Global Coalition to Defeat Daash (ISIS), we liberated more than 50,000 square kilometers from Daash (ISIS) and we freed more than 4.5 million Iraqis from their cruel grip. Now, the United States security forces including the Kurdish Peshmerga have made huge strides in increasing their counterterrorism capabilities and today, they are in the lead," he underlined.
He also underscored that military action alone won't ensure the enduring defeat of ISIS.
Read More: Iraq repatriates 154 Iraqi families from Syria: CENTCOM
Repatriation
The defense secretary praised Iraqi repatriations of ISIS families from camps in northeast Syria.
"So let me recognize the Iraqi government's ongoing repatriations of Iraqi citizens from northeast Syria. As I discussed with Prime Ministers Sudani today, all countries with citizens in the detention facilities and displaced person camps in northeast Syria must take similar steps and the United States stands ready to continue supporting Iraq and all countries working to repatriate their citizens."
Moreover, he added that US forces are ready to remain in Iraq at the invitation of the Government of Iraq. "These forces are operating in a non-combat, advise, assist and enable role to support the Iraqi-led fight against terrorism. This was a critical mission and we're proud to support our Iraqi partners."
"We're deeply committed to ensuring that the Iraqi people live in peace and dignity, with safety and security, and with economic opportunity for all. Now, our defense cooperation against Daash (ISIS) is a key pillar of our bilateral relationship and the United States remains committed to this fight in support of Iraq's security, and the security of the entire region," he said.
Non-state actors threat
But he warned, they need to be able to operate safely and "securely to continue this vital work."
Rocket and drone attacks blamed on the Iran-backed armed groups of Iraq's Popular Mobilization Forces (PMF) have targeted US troops in Iraq and the Kurdistan Region.
"So I want to thank Prime Minister Sudani and Minister of Defense Abasi for their commitment today to ensure that coalition forces in Iraq at the Iraqi government's request will be protected from state and non-state actors," he added.
"We are focused on the mission of defeating Daash (ISIS). We are here for no other purpose; threats or attacks on our forces only undermine that mission."
US-Iraqi partnership
He also underlined that the US-Iraqi defense partnership will outlast the fight against ISIS. "We continue to believe that Iraq's greater integration with its Arab partners in the region will deliver increased stability, security and prosperity and it will pay dividends not only for Iraqi citizens, but for all people of the region."
Moreover, we look "forward to continuing to consult with our valued Iraqi partners to advance our shared interests and to improve the lives of the Iraqi people. I am optimistic about the future of our partnership. The United States will continue to strengthen and broaden our partnership in support of Iraqi security, stability and sovereignty. "