Pro-Kurdish party condemns Turkey's 22-year jail sentence for female politician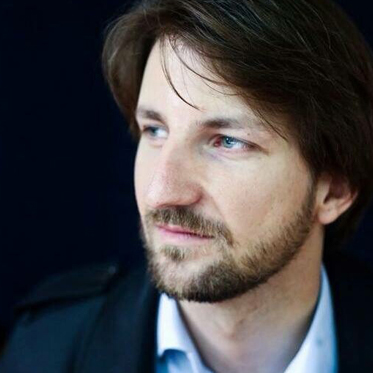 Wladimir van Wilgenburg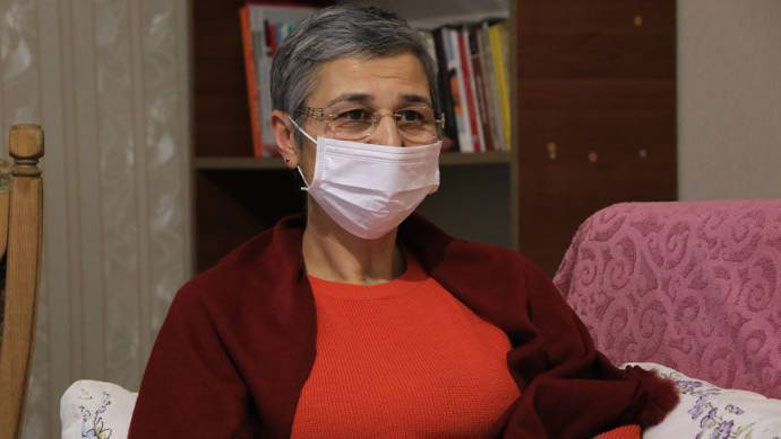 ERBIL (Kurdistan 24) – The Central Executive Board of the pro-Kurdish Peoples' Democratic Party (HDP) in a press release on Monday condemned the decision of the Turkish court to sentence former HDP lawmaker Leyla Güven to over 22 years on alleged "terrorism" charges.
"Leyla Güven is a person of struggle who devoted her life to peace; she is a monument of honor. Neither Leyla Güven nor we will give up the struggle due to prison sentences and arrests."

Statement by our Central Executive Board:https://t.co/AUj2wqBbtz#LeylaGüvenOnurumuzdur

— HDP English (@HDPenglish) December 22, 2020
"The sentence of 22 years and 6 months in prison in the legal case in Diyarbakır against Ms Leyla Güven is the result of the applied enemy law. Güven is the co-chair of recently closed Democratic Society Congress (DTK). She was also HDP's Hakkari deputy until early June 2020, when she was unlawfully stripped of her parliamentary mandate," the HDP Central Executive Board said.
"With this verdict, judicial organs have once again shown that they act in line with the interests of the government. This hostile decision is not only against Leyla Güven and the DTK, but also against all Kurds and the opposition."
Read More: Kurdish female politician sentenced to over 22 years in jail in Turkey
Güven was detained on Monday night after the court decision was released earlier in the day. In a video published on social media, Güven said, "If I had fled, I would have fled a thousand times and your soul would not hear it. I am not going anywhere. I will continue to do politics in this country. Inside or outside, it doesn't matter."
The former MP previously served four years and eight months behind bars before she was released in June 2020.
She became well-known after leading a hunger strike in 2018 of hundreds of Kurdish political prisoners in Turkish jails against poor prison conditions. The strike ended in May 2019 after a message by the imprisoned founder of the Kurdistan Workers' Party (PKK), Abdullah Ocalan.
"With this sentence the government has once again shown that it will insist on the deadlock with respect to the Kurdish issue. Criminalizing an institution like DTK with such methods is to whistle in the wind. This has been tried out dozens of times in recent history, and the result has always been the same. Our people have always responded to every attack on the struggle of Kurds for rights and peace," the HDP board concluded.
The Turkish President Recep Tayyip Erdogan in November promised a new wave of reform for the Turkish judiciary in a bid to restore relations with Western countries and to improve the weakening economy.
However, the Turkish president continued to defend the imprisonment of senior HDP officials, such as Selahattin Demirtas, despitethe fact that Turkish officials close to Erdogan's ruling Justice and Development (AKP) party have criticized Demirtas' continued imprisonment.
The European Court of Human Rights (ECHR) on Tuesday called on the Turkish government to immediately release Demirtas, who has been jailed for over four years.
According to Rosa Burç, a Ph.D. researcher at the Center on Social Movement Studies (COSMOS) at Scuola Normale Superiore in Florence, the recent sentencing of Güven is a sign that the Turkish government is not interested in reform.
"Those who follow Turkish politics will have noticed this new language among commentators of "resuming peace talks" and "political reforms," creating the illusion Turkey might be changing policies domestically," she told Kurdistan 24.
"At the same time, the Turkish prosecution is dropping arrest warrants and long prison sentences on Kurdish politicians and journalists almost on a daily basis. Just like today, when former MP and long time politician Leyla Güven was sentenced to 22 years."
She also underlined that the DTK, as a political institution, "was the main site of articulation for the Kurdish side during previous peace talks (between the government and the Kurdish movement that collapsed in July 2015)."
"So, I wonder with whom are they going to talk about peace if they lock up all key figures behind bars? As columnist Ali Duran Topuz wrote in one of his interventions, whenever they speak of "reform" for the Kurds it's rather a "deform"," Burç concluded.
Editing by John J. Catherine